As smartphones continue to be the primary camera for most people, dedicated cameras have had to become more specialized. The superzoom category—fixed-lens point-and-shoots that offer huge zoom ranges—are a popular choice because they allow you to get shots of subject both close and very, very far away.
The new Panasonic DMC-FZ2500 (MSRP $1,199.99) is expensive, but it may quickly contend with the Sony RX10 III for the crown of the best superzoom camera. Why? Because it takes nearly all the video-capturing prowess of Panasonic's superb interchangeable lens cameras and puts it in a body that is weather-sealed, fully-featured, and has an amazing lens. It's like a high-end camera and a high-end camcorder in one body.
We got some hands-on time with the new camera in our offices ahead of the launch at Photokina, and we came away very impressed. Though not quite the slam dunk bargain that the lower end Panasonic FZ1000 represents, the FZ2500 should be perfect for anyone who wants a do-it-all camera in a single package.
What We Like
The Panasonic FZ2500—also known as the FZ2000 in other territories to help combat gray market imports—has an enviable spec sheet, including the following:
20.1-megapixel 1-inch image sensor
20x Leica-branded f/2.8-4.5 zoom lens with ND filter
$K UHD recording and 4K photo modes
4:2:2 8- and 10-bit live HDMI output
0.74x OLED viewfinder
12fps shooting with continuous AF
3.5 microphone and headphone jacks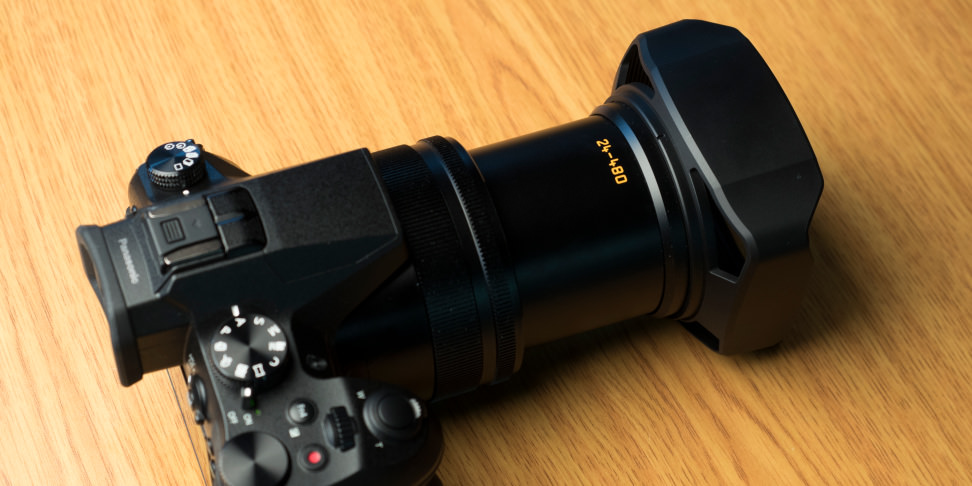 The FZ2500's long zoom lens is the main attraction, extending this far out as soon as you turn the camera on for increased stability.
That's…impressive. It's essentially a slimmed down ENG camcorder and a 20x superzoom in one package, with a host of features to take advantage of the camera's extensive resolution, including both 4K video and 6K photos.
While the advanced features like headphone and mic jacks will be used more by pros and videographers, the core functionality here will benefit everyone. Panasonic's 4K Photo modes are simple, easy to use, and make capturing fast-moving action about as easy as it gets. That you can now use them and output 6K photos is very promising.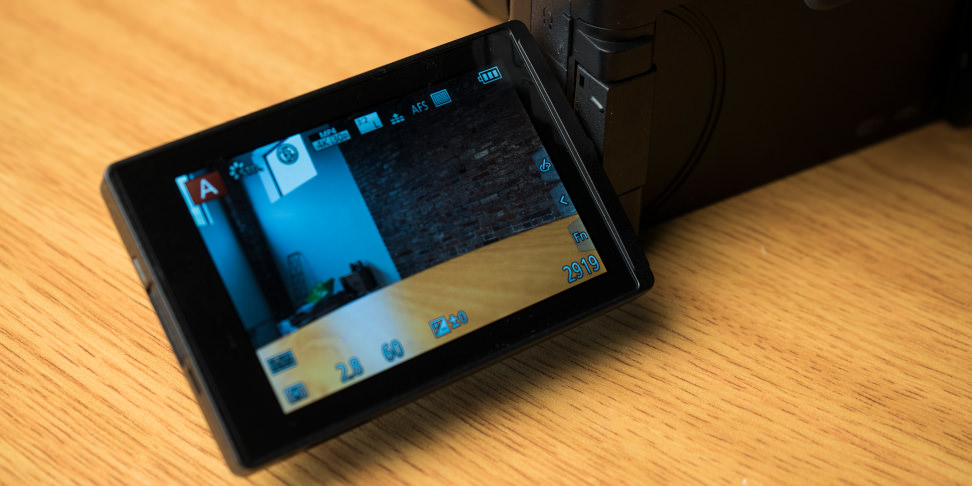 The flip-out LCD is ideal for use on a tripod, giving you practically unlimited framing options.
The handling of the camera is also very solid, especially when using the 20x zoom lens. This is because when you power the camera on the front of the barrel extends outward. The lens groups then move along this track, but the camera's center of gravity doesn't change. This makes it easier to handle while also allowing for ENG-style slow, smooth zooms and pulls.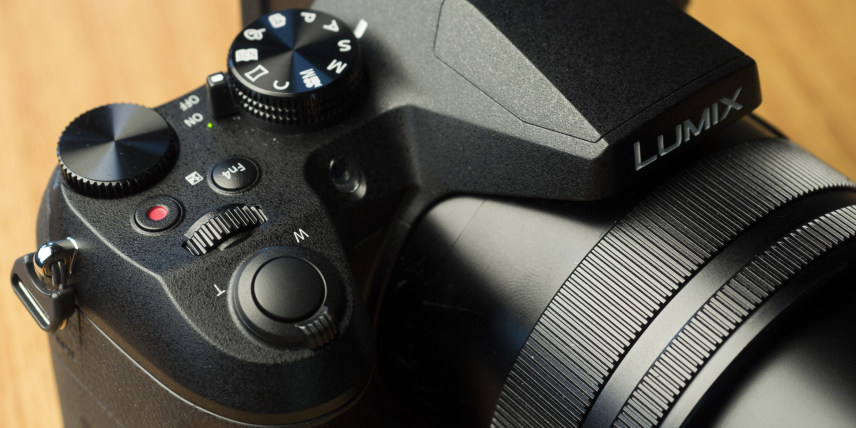 The FZ2500's expansive front grip gives you plenty of purchase when trying to frame with that long zoom lens.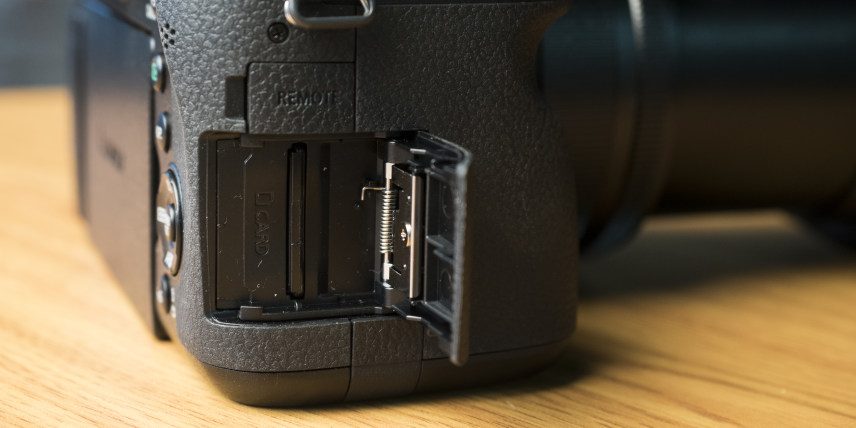 The FZ2500's side-mounted SD card slot is perfect for videographers and landscape shooters who need access without taking the card off a plate.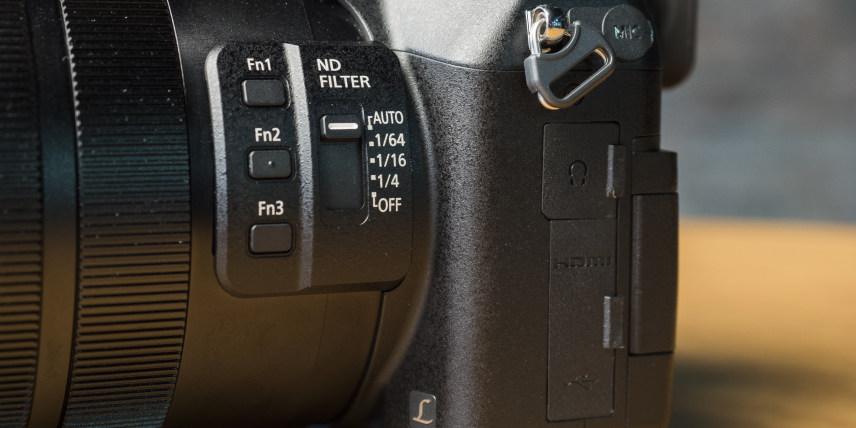 The large lens barrel is put to good use on the FZ2500/FZ2000 with typical camcorder controls like function buttons and an ND filter slider.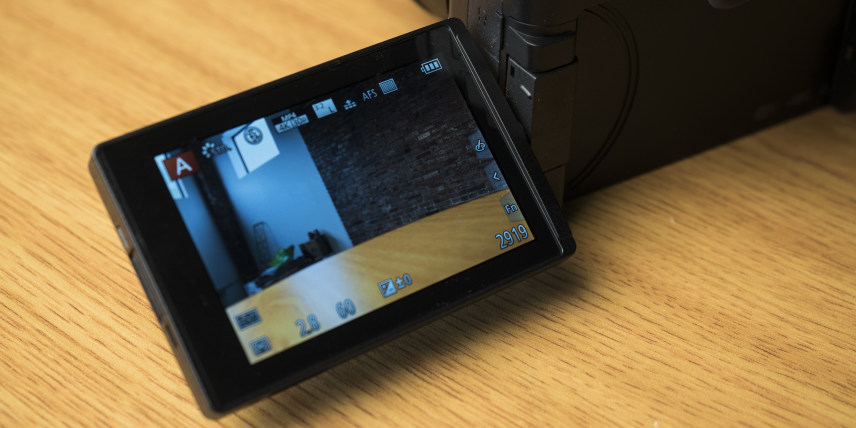 The flip-out LCD is ideal for use on a tripod, giving you practically unlimited framing options.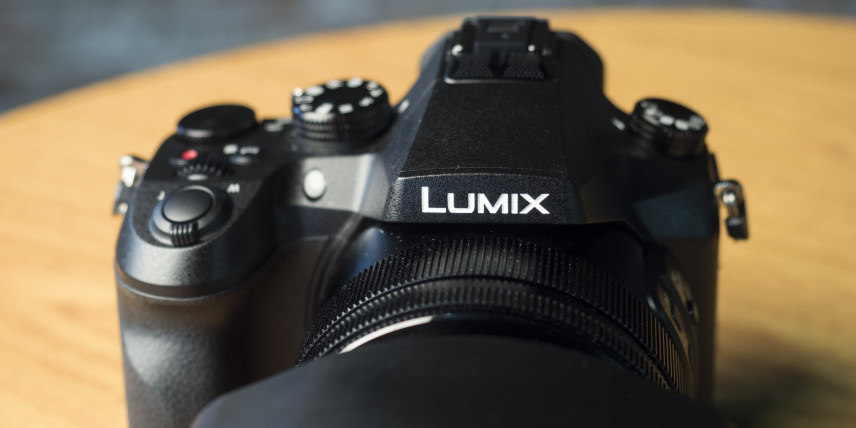 The Panasonic FZ2500 bears a striking resemblance to Panasonic's first-rate mirrorless cameras.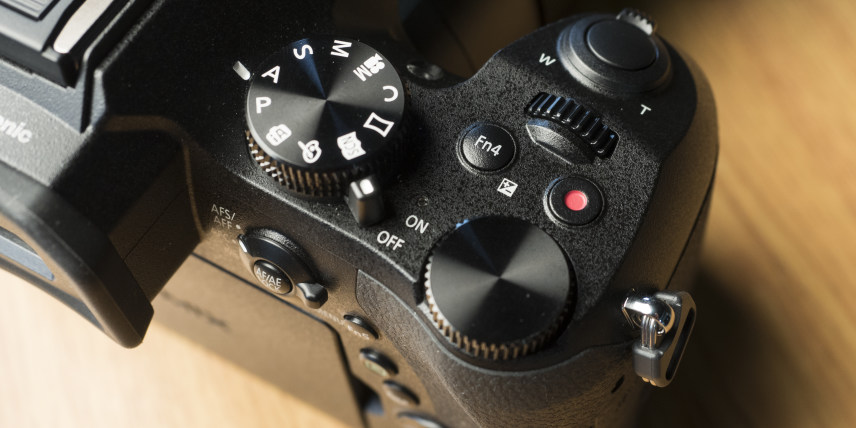 The FZ2500 is all business, but its controls aren't that different from mid-range cameras aimed at less experiences photographers.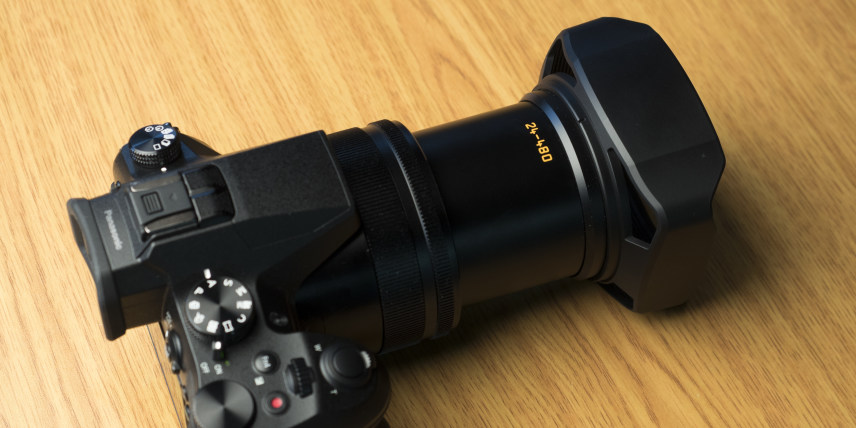 The FZ2500's long zoom lens is the main attraction, extending this far out as soon as you turn the camera on for increased stability.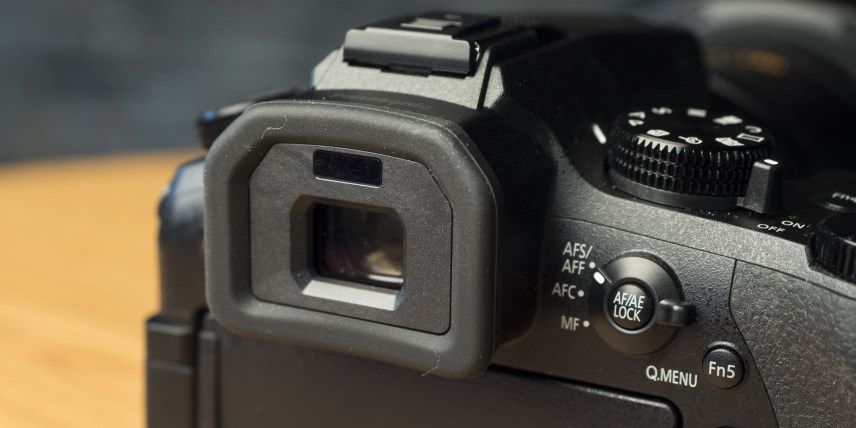 The FZ2500's OLED viewfinder is fantastic, and it lets you shoot in bright light quite easily.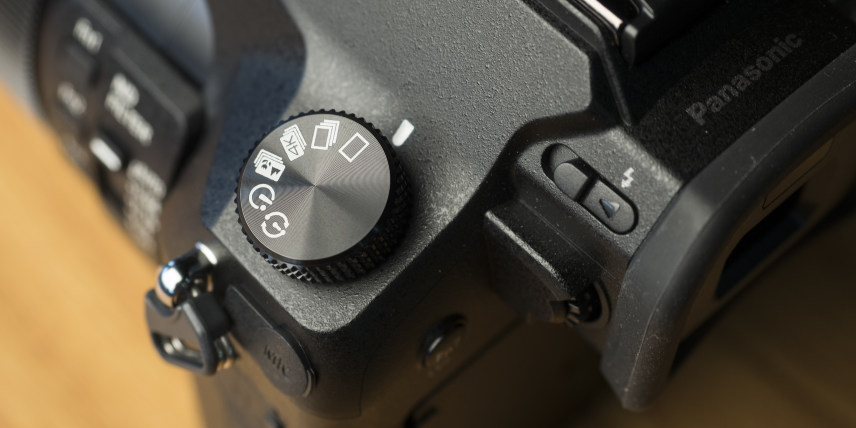 As with some full-size DSLRs, the FZ2500 offers a dedicated burst mode dial right on the camera, letting you switch on the fly.What We Don't Like
While not net negatives, there are some things to be aware of with the FZ2500 that will turn off some buyers. The first is the sheer size of the camera. While smaller than something like an ENG camera, the FZ2500 is still a larger-than-average camera.
That's going to rule out anyone who wants the kind of camera that will travel anywhere. Even if this will make an excellent travel companion due to its flexibility, you're going to have to make accommodations for it, unlike some smaller cameras.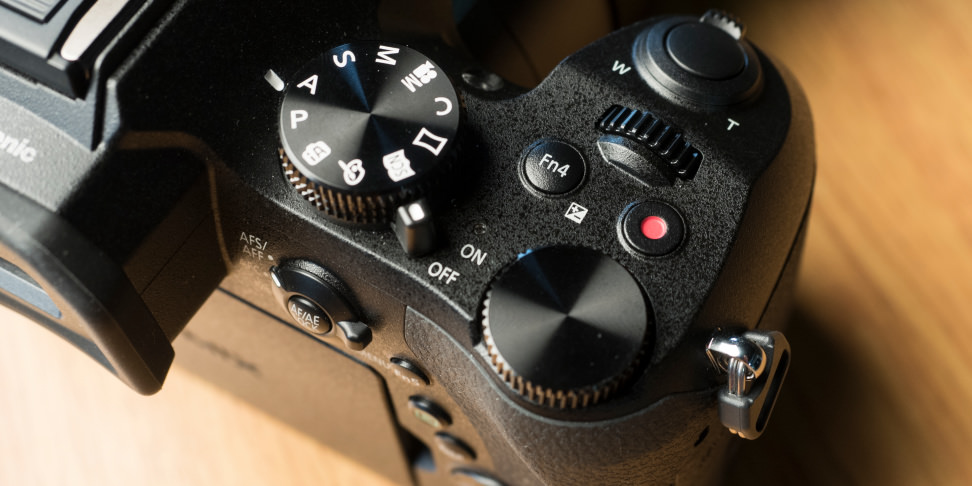 The other drawback is the price. While $1,199.99 is a fine price for a camera that packs this many features, if you don't quite need everything the FZ2500 offers then you may be better served with a camera like the Panasonic LX100 or FZ1000, or even an interchangeable lens camera like the Panasonic GX85. Those cameras don't offer quite as much zoom range or video-centric features, but they're also much cheaper and as good or better in low light for still photos.
We also aren't sure a complete beginner would be too happy with the FZ2500; one slip of the ND filter slider and you'll be wondering why your photos are so dark. While this is certainly a camera you can learn over time, it does offer a lot of features that may fly over the head of most users. That's not a bad thing given the likely customers here are advanced shooters who want a do-it-all hybrid device, but it's something to be aware of.
Conclusion
It seems like every Photokina we hear about how camera companies are on the way out, and that the future is all about smartphones and mobile photography. While there's a nugget of truth to that, specialist devices like the Panasonic FZ2500 will still have enormous appeal to anyone who needs things like low light performance, fast burst shooting, speedy autofocus, and tons of optical zoom.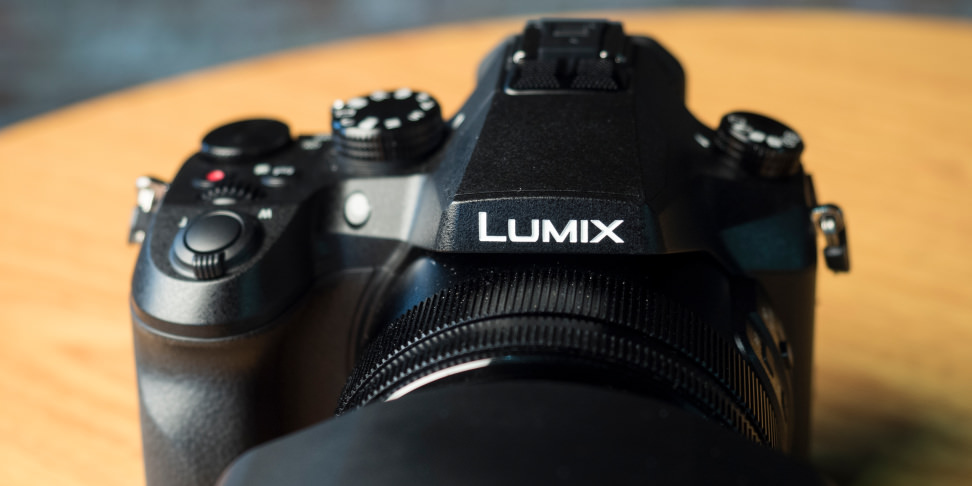 And while the FZ2500 is ostensibly a "point-and-shoot" due to its fixed-lens design, it's clearly as full-featured as just about any professional camcorder you'll find these days. That opens it up to a whole new market, especially for applications like recording performances, live sports, or events where having a long zoom is necessary and the aesthetic qualities of a full-on DSLR don't add all that much.
Though the concept of a camcorder and camera in one seems like a new idea, it's been around for awhile in various forms. Cameras like the Canon XC-10 ably performed both duties, while plenty of camcorders functioned as both cameras and camcorders. What the FZ2500 does right that those other cameras struggled at is that its design allows you to do either—shoot video or shoot stills—without too heavily favoring one over the other.
The FZ2500 is as full-featured as nearly any pro camcorder you'll find these days.
And even if you really just care about stills, the FZ2500 is a lovely step-up option for anyone looking at the FZ1000 and wishing it had some better controls, more ports, and more advanced video output options like 10-bit 4K over HDMI. For someone like that, the $1,199.99 price isn't exorbitant—it could be a steal. We'll know more once we get it into our hands for a proper review.
(reviewed.com, https://goo.gl/Bq6T84)
Comments
comments