The Nikon D4, launched back in 2012, was a revolutionary camera that combined fast capture speed, superb ergonomics and control, and truly professional caliber video options. As the company has done with previous generations of pro-level cameras, Nikon is back with a subtle refresh of its top camera, touting greater dynamic range, improved continuous shooting speed with autofocus, and a frankly ridiculous top ISO of 409,600. Meet Nikon's D4S.
As with those earlier top-level refreshes, the D4S doesn't drastically alter the D4's blueprint. Instead, it's a minor adjustment of the camera that preceded it, adding a couple of new features and a new processor rather than taking the whole thing back to the drawing board.
We've gotten a chance to run the D4S (MSRP $6,499.95) through our full suite of lab tests along with the standard 24-70mm f/2.8G Nikon lens to see what working professionals can expect from Nikon's latest and greatest DSLR. While the improvements are subtle, the D4S is without a doubt the best digital SLR Nikon has ever produced.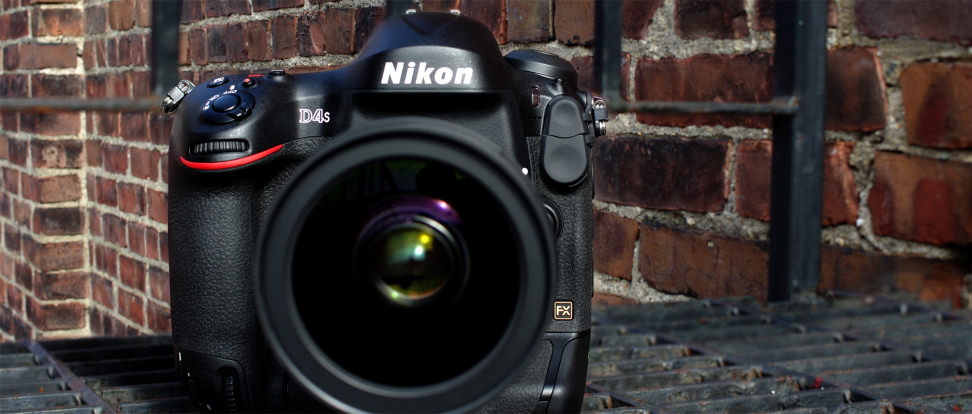 Design & Handling
Nikon has clearly found little fault with the D4's design, electing to change almost nothing.
Nikon isn't known for dramatically altering control schemes or menu design, so the fact that the D4S and D4 look and feel practically identical isn't a surprise. The two cameras have mostly all of the same ports, button placement is identical, and the control scheme is unchanged between the two cameras. The only real outward difference is a new knurled texture for the sub-selector joysticks. That's pretty much it. If you're a working pro who knows your D4 inside and out, feel free to skip ahead, because nothing else in this section will be news to you.
Nikon isn't known for dramatically altering control schemes or menu design, so the fact that the D4S and D4 look and feel practically identical isn't a surprise.
For those who haven't seen or used a D4 yet, there's quite a bit of ground to cover. For starters the D4S is massive, with full weather sealing and a durable magnesium alloy frame. Its size is due to its integrated portrait grip, which also houses the camera's upgraded 10.8V, 2500mAh EN-EL18a rechargeable battery. The battery has a slightly higher capacity than the 2,000 mAh EN-EL18 used in the D4, which bumps the battery life rating from 2,600 shots to just north of 3,000 by CIPA's convoluted rating. In practice you should be able to go even beyond that when shooting normally.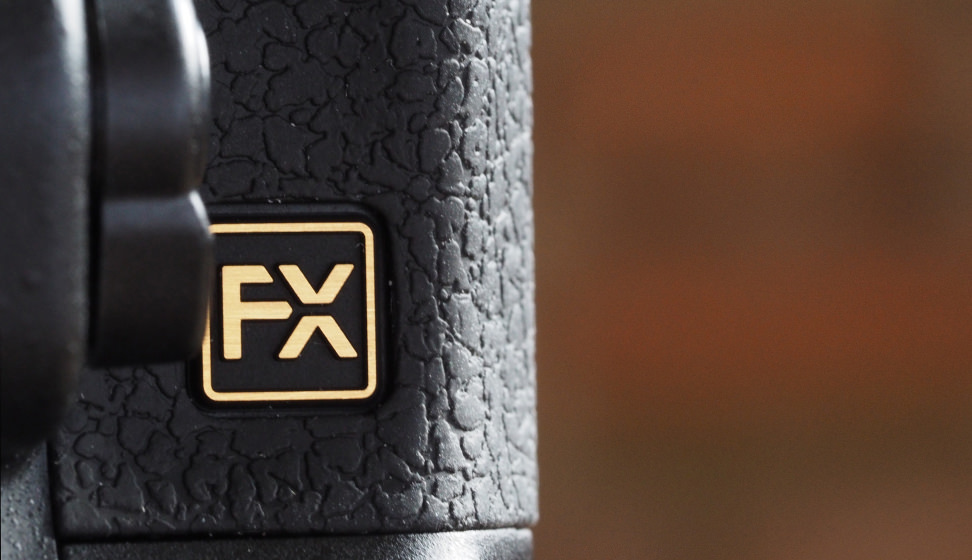 On the top plate of the camera you'll find all of the standard controls like power and shutter release, mode and exposure compensation buttons, and a dedicated video record button. There's also a very useful secondary LCD that provides a snapshot of your current shooting settings. On the other side of the top plate there's also a locking drive mode selection dial and buttons for bracket, metering, and flash settings.
Exposure is adjusted via the two main control dials. When holding the camera by the standard grip, one is placed right where your thumb falls while the other is right under your index finger. The dials have a solid resistance, with a slightly tacky material that provides purchase. On the back you'll find the multi-selector, a four-way directional pad used for menu navigation. A smaller textured joystick called the sub-selector is also here, normally used to move between focus points.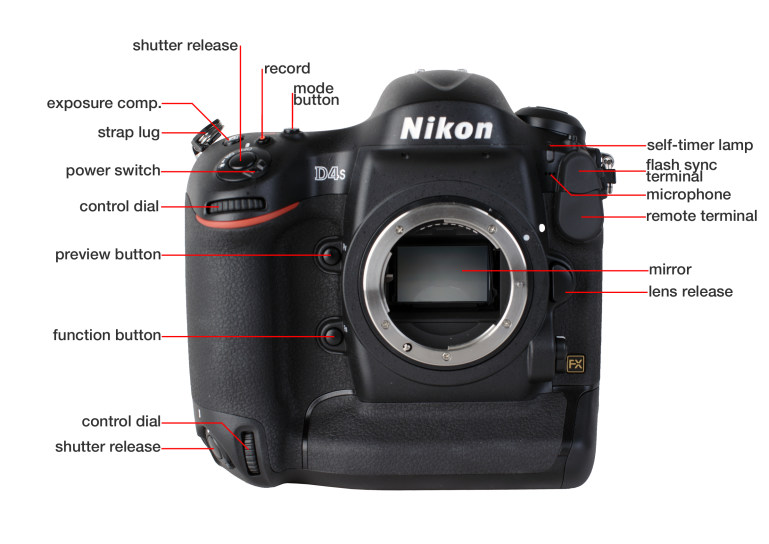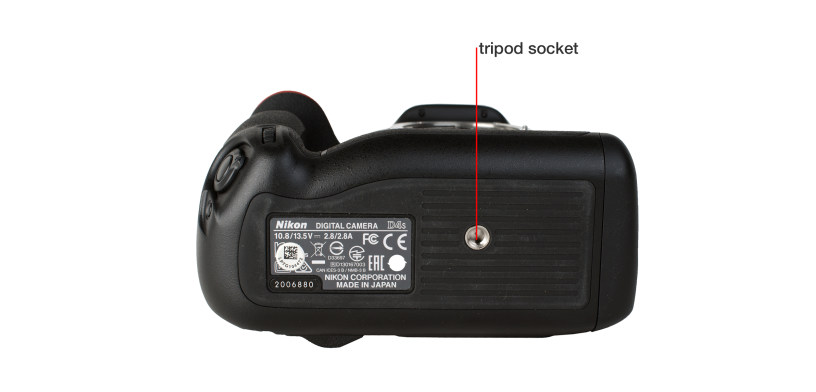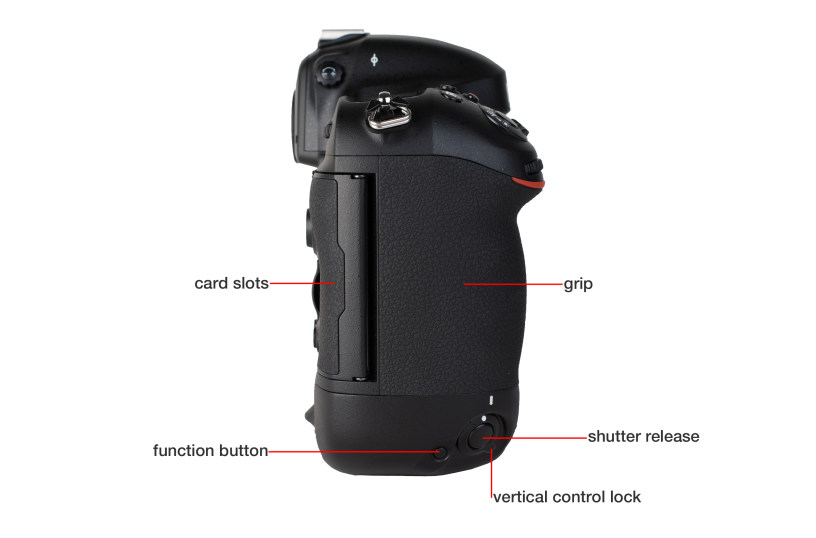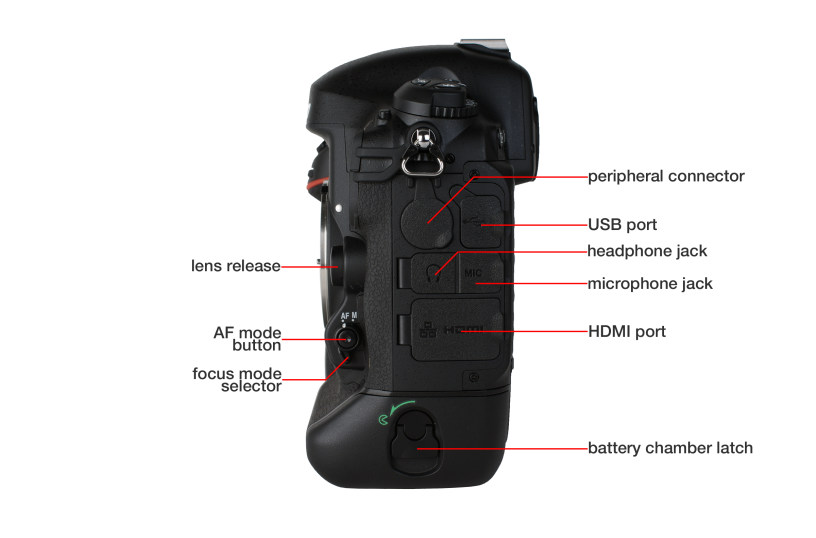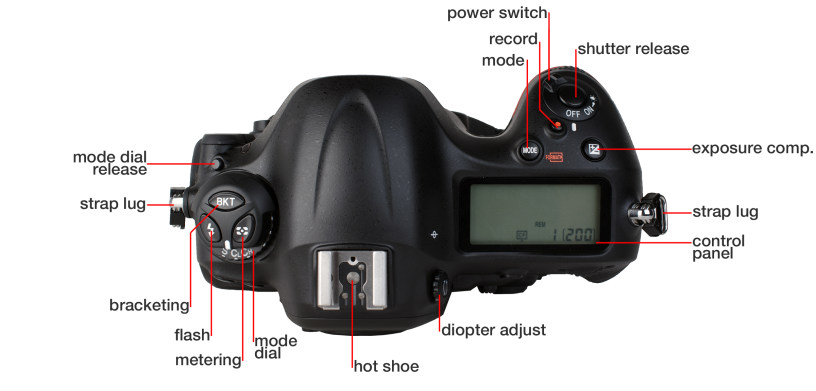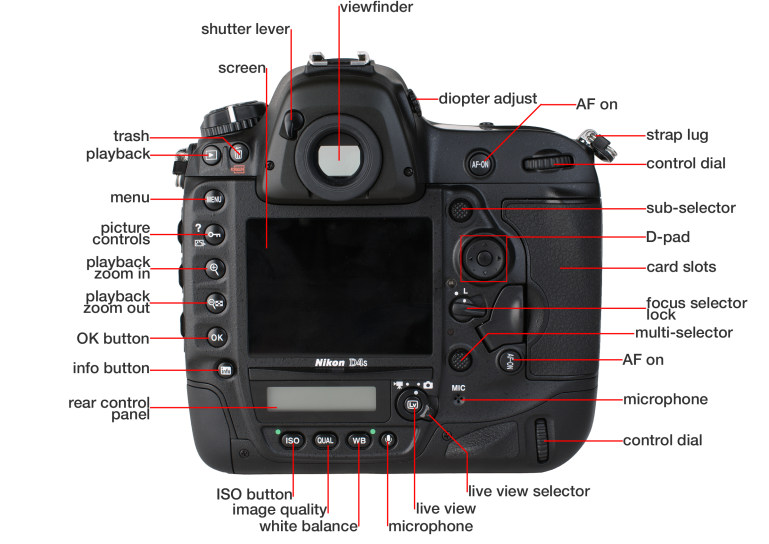 On the portrait grip most of the necessary controls make another appearance, including a secondary shutter button, two more control dials, and a dedicated customizable button. There's also a second sub-selector joystick, placed in nearly the same location relative to the thumb rest as the standard sub-selector. Menu navigation is still a pain in portrait mode, unfortunately. The biggest issue is that none of the content on the rear LCD rotates vertically, so every time you want to review a shot or access the menu, you have to turn the camera back to landscape mode. In fact, the only way to correctly view a shot taken in portrait orientation is to turn off auto image rotation in playback, which is incredibly counterintuitive.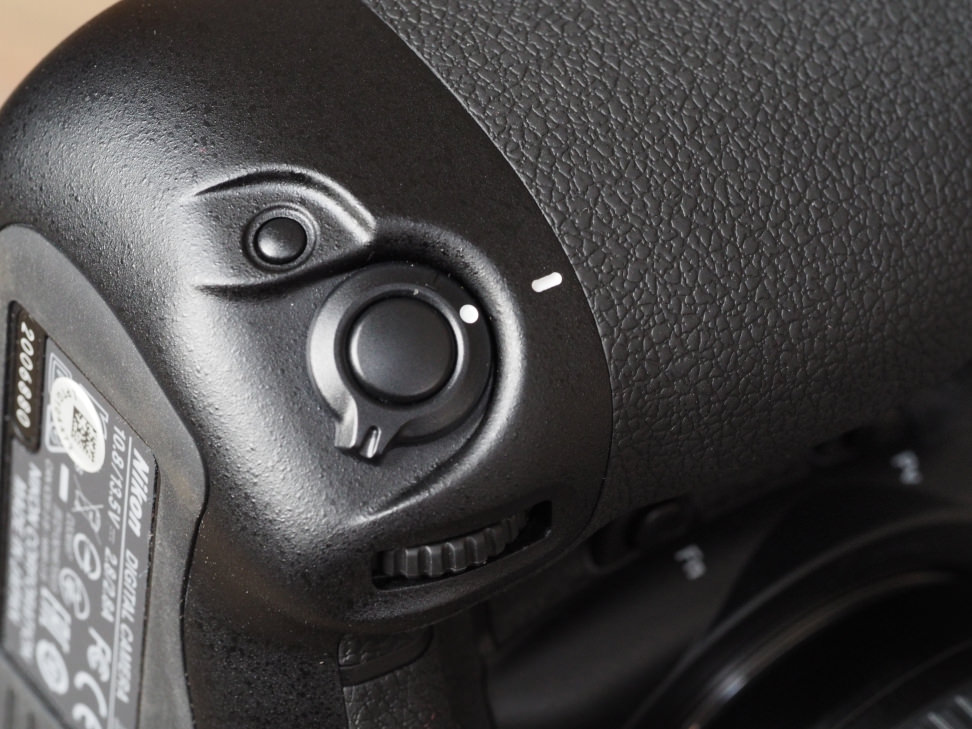 On the back there's also a 3.2-inch 921k-dot fixed LCD, with an array of menu and playback mode controls beside it. In this control stack you'll also find quick access for the customizable color profiles, useful for those shooting primarily video or JPEG stills. Just below the rear LCD is a third LCD, as well as buttons for controlling ISO, white balance, and image quality settings. Next to those is a mono microphone and a button for capturing quick voice memos relative to shots you've just taken. There's also an awkwardly located switch for activating live view and recording videos. It's far out of the way when shooting with the standard grip, but it's easily accessible via the portrait grip.
Shooting With the D4S
Faster shooting speed with autofocus is wonderful, but we hoped for more AF control
At its heart, the D4S is still a camera designed for professional sports and news photographers who need a camera that responds instantly. As you'd expect given the lack of changes, we are still as impressed with this camera as we were with the D4. The 51-point autofocus system is still superb, and does a great job of locking onto a single subject and tracking it through the frame. All of the buttons and dials feel expertly crafted and overall response time is excellent.
Though we found that continuous shooting speed still tops out at around 12fps when capturing JPEGs, the D4 can capture 11fps while using autofocus. Continuous autofocus is useful when it works, but in testing we found that your results will likely vary greatly depending on the velocity and type of subject. Those moving directly away from the camera seemed to present the biggest issues, but focus was close enough that we would still call most of the shots acceptable. At the very least, it seems there's nothing that the D4 can do that the D4S cannot.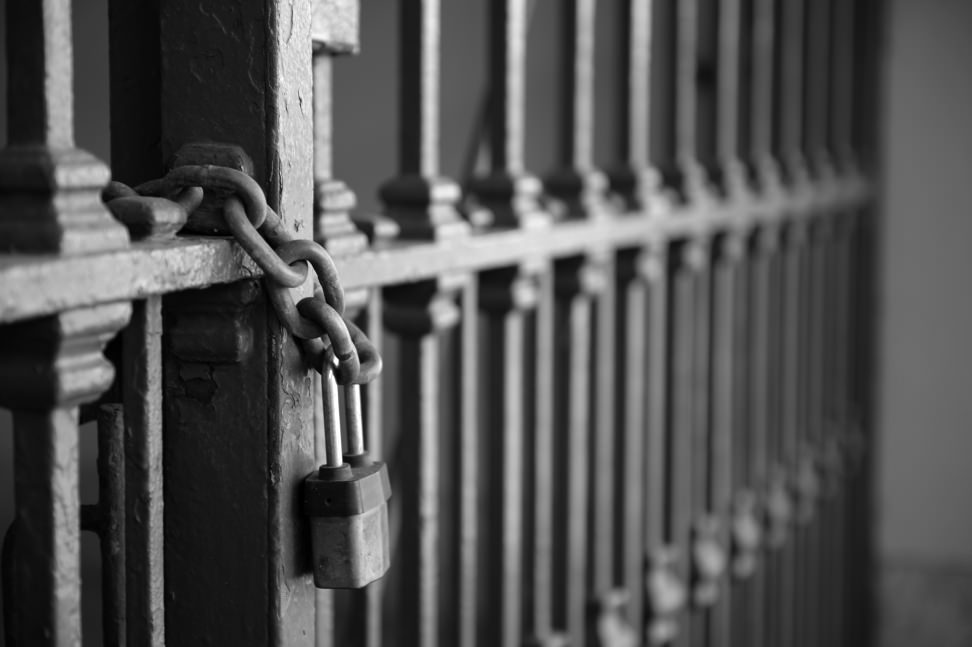 One thing that we do wish Nikon had been willing to add to the D4S is enhanced autofocus control. While the improved continuous performance is nice, the case-based AF control present on the Canon EOS 1D X remains a premium feature that Nikon simply isn't matching right now. Nikon has introduced a new "Group AF" mode that seems to track faster subjects better, however. In this mode the focus system lets you select a single point, but will also track a subject with the four surrounding points. In our experience this better accounts for unpredictable moving subjects like birds and athletes where an object may escape the range of a single AF point.
Even with Nikon's rather hefty 24-70mm f/2.8G lens, the D4S felt fine after a couple separate hour-long shooting trips.
From a handling perspective the D4S is heavy, but the grips are nicely sculpted and extended periods of shooting aren't bothersome. Even with Nikon's rather hefty 24-70mm f/2.8G lens (or Sigma's behemoth 100-300mm f/4), the D4S felt fine after a couple separate hour-long shooting trips. While important controls like white balance and ISO aren't as easily accessible as on the 1D X, the D4S does have loads of little control touches that help you adapt to changing conditions on the fly. Our favorite might be the ability to activate auto ISO simply by holding the ISO key and turning the front dial. Even if you've been changing ISOs manually with the rear dial, you can flick to auto ISO and let the camera figure it out if lighting conditions suddenly change. This saves a trip to the menu, which may be the difference between missing or making a shot.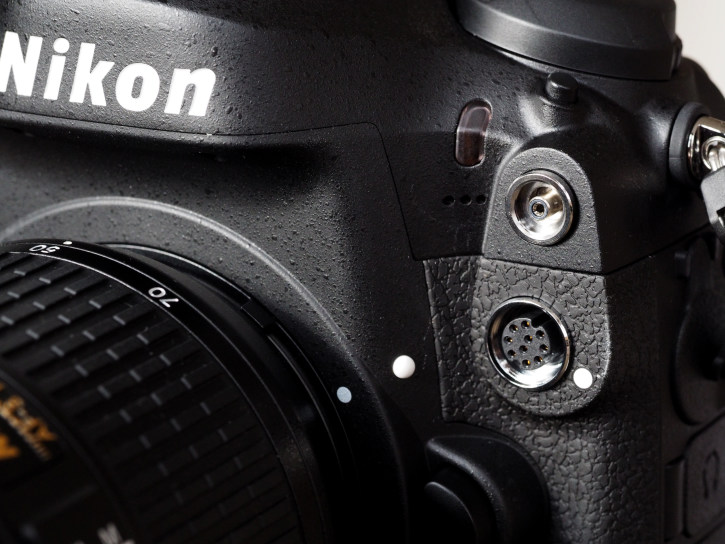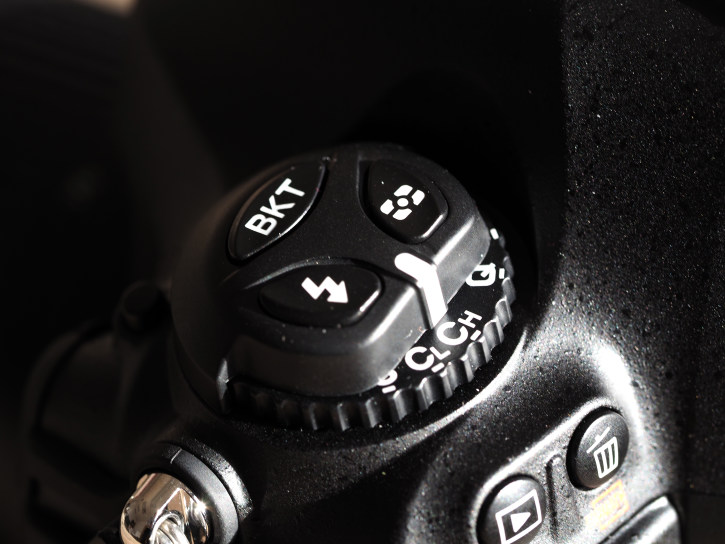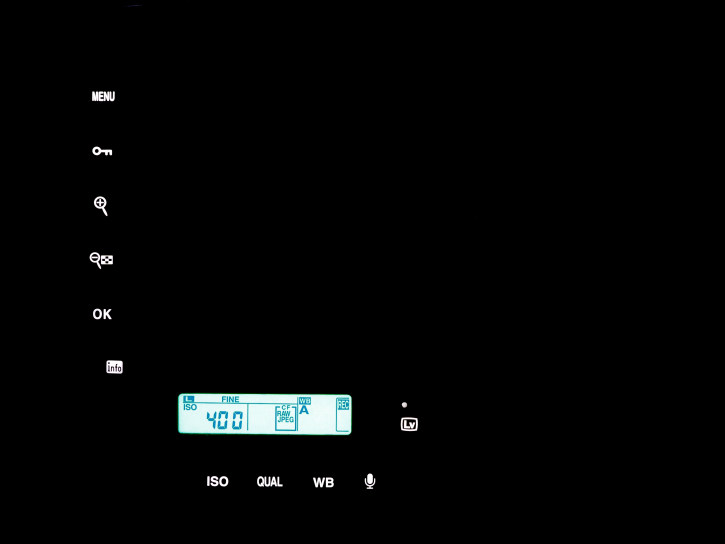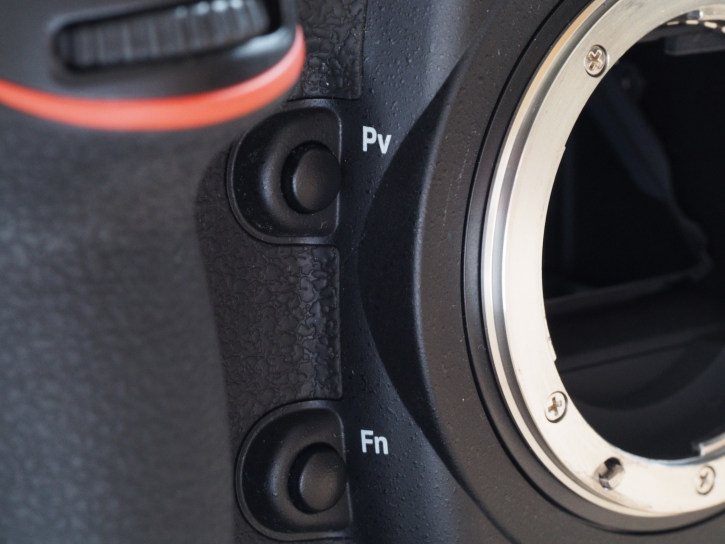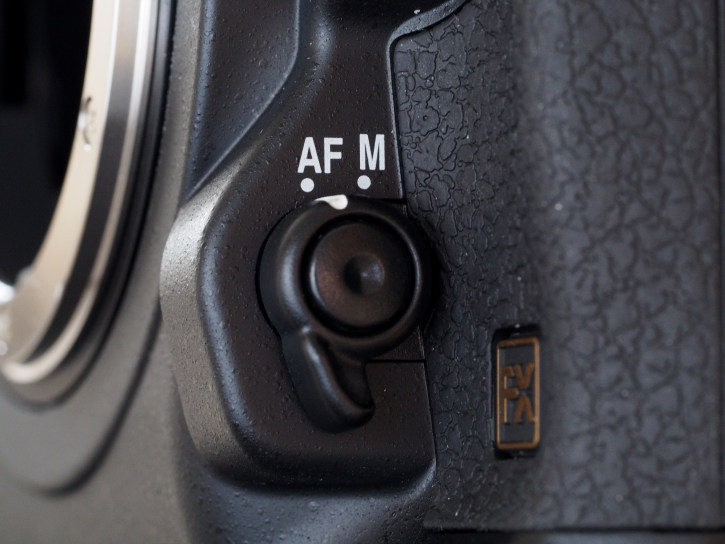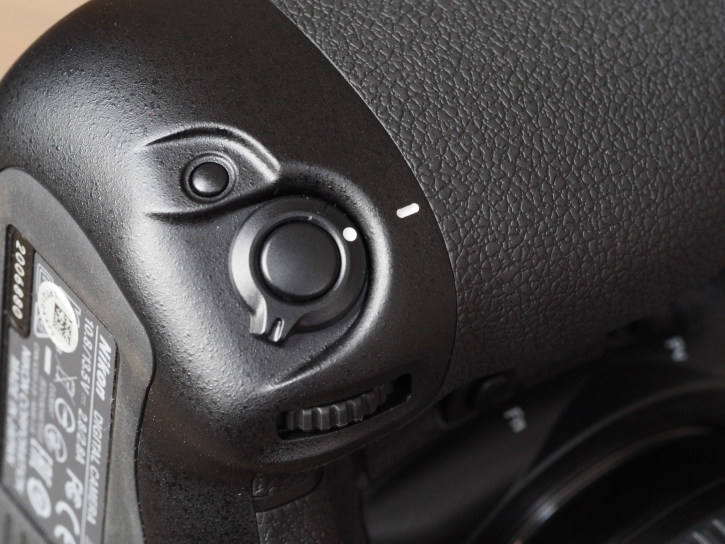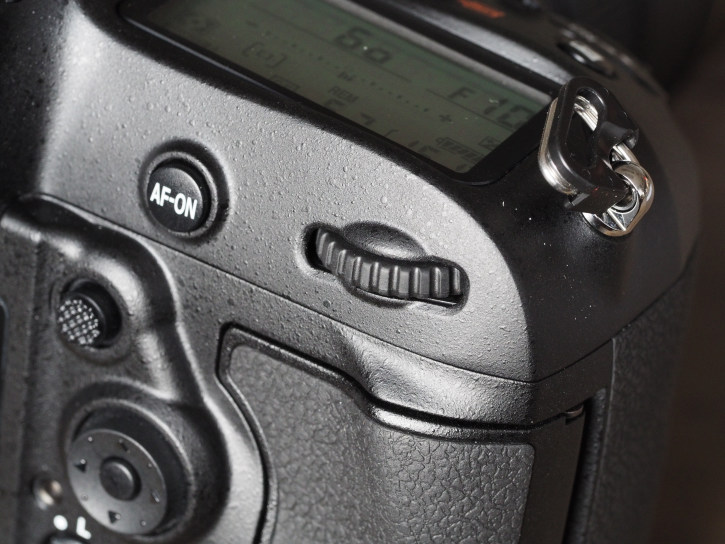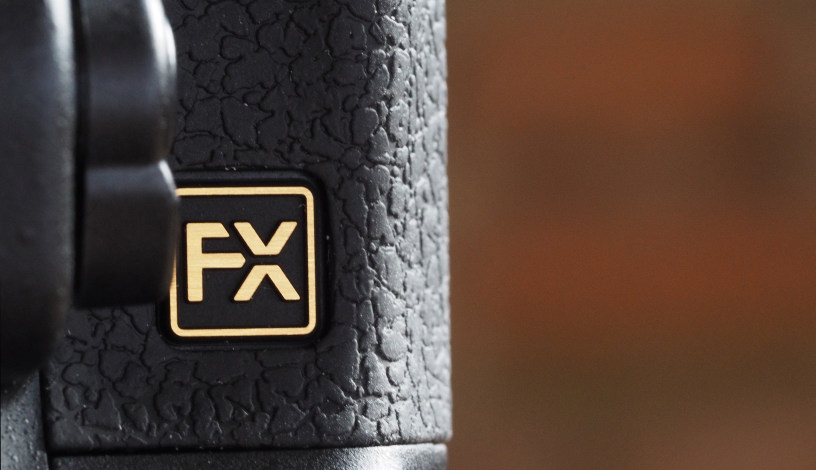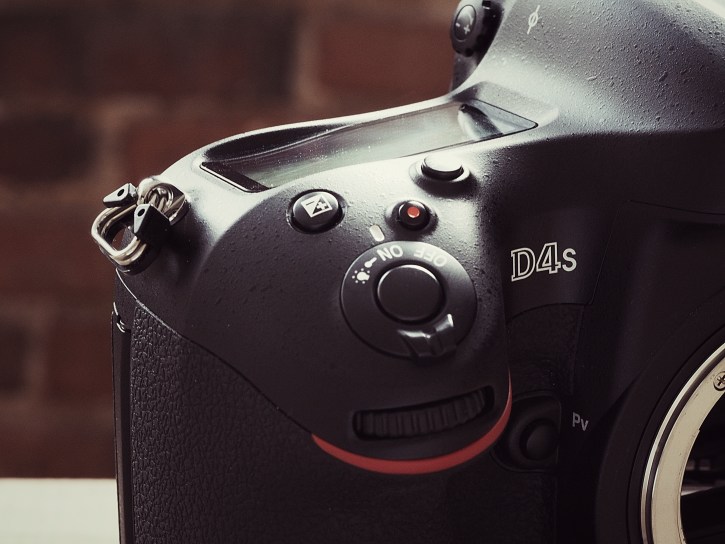 But by far our favorite control feature on the D4S is a holdover from the D4: backlit keys. It seems like a simple thing, but the ability to read keys in the dark is a major help. Yes, most pros will know their cameras backwards and be able to get around without it, but it undoubtedly saves time for those who shoot in darker environments like concerts or plays.
Performance
The improvements here may be subtle, but they still add up to an all-around better camera.
The Nikon D4S features Nikon's latest processor, the Expeed 4, which replaces the Expeed 3 found in the original D4. Though there aren't any reliable measurements of how much faster the new processor is than the old one (Nikon claims 30%), performance does seem to have crept up a little bit as a result.
ISO 409,600 images are remarkably noisy, exhibiting an astonishing 17% noise percentage with no noise reduction applied.
Nikon has set a new record with the D4S, offering an ISO range that extends from 50-409,600—a one-stop expansion over the D4. Obviously, ISO 409,600 images are remarkably noisy, exhibiting an astonishing 17% noise percentage with no noise reduction applied. That's the highest percentage we can remember from any camera at any setting, so it's strictly for emergencies only. In testing we found the D4S had slightly better dynamic range at base ISO, with up to 13.9 stops. When shooting JPEGs, though, it was slightly noisier thanks to reworked NR profiles that should better retain detail.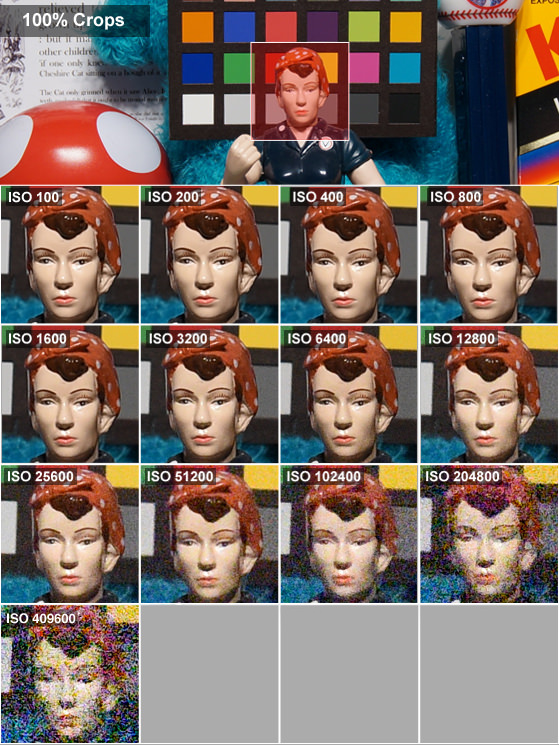 The only significant area of improvement we can find is white balance performance, which is better, but still not great. In live view color temperature is nearly perfect, but troublingly several times in our controlled WB test our screen would show an accurate color temperature only for the camera to get it wrong when actually taking the shot.
This thing can quite literally see in the dark.
We must reserve special praise for the D4S's video capabilities, however. Nikon's addition of a 1080/60p mode is a big help with motion, showing reduced trailing and ghosting. There's also still 30p and 24p modes at 1080, as well as 720p modes and a 2.7x cropped 1:1 1080p video mode. The D4S puts its full-frame sensor to great use, exhibiting 11-11.5 stops of dynamic range in video, with only minor differences between 1080/60p, 1080/24p, and the cropped 2.7x 1080/30p mode.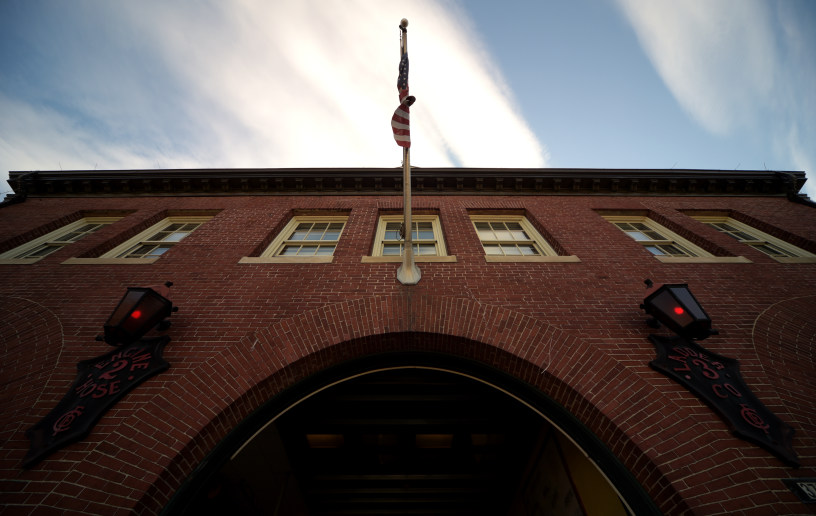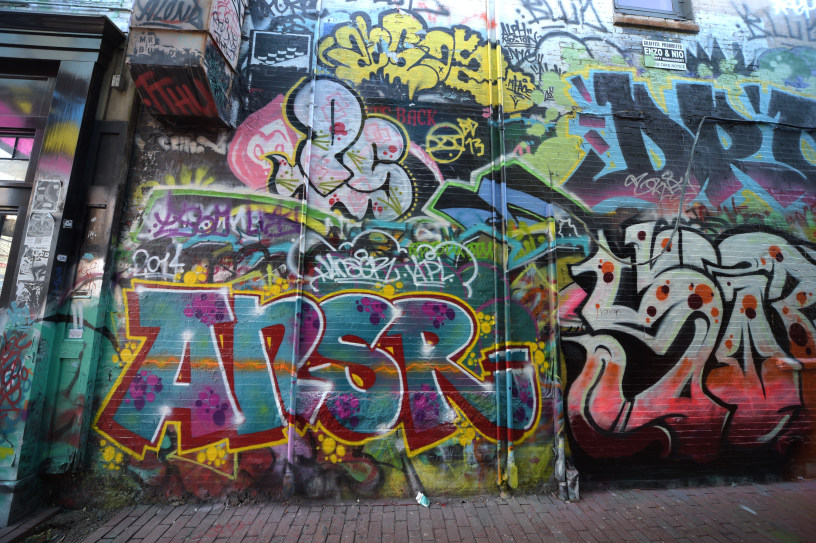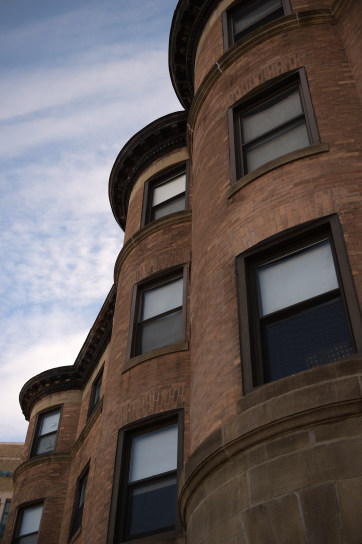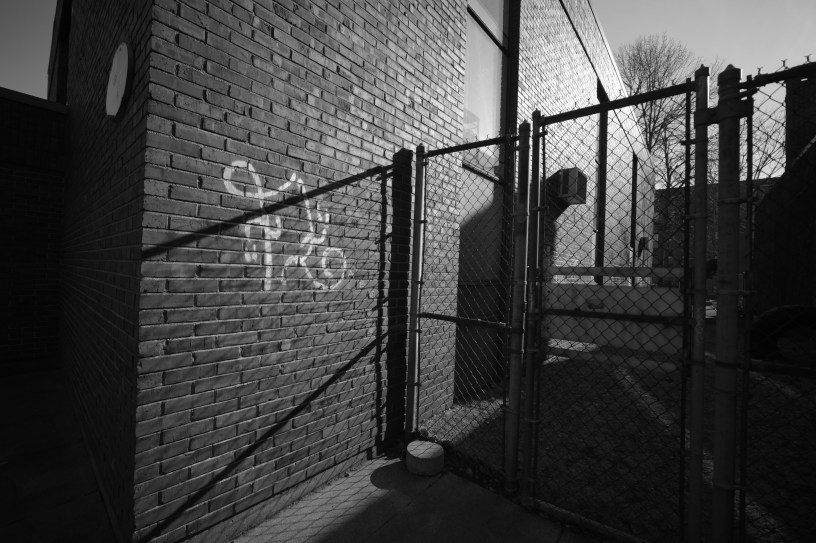 In this sample from our Nikon D4S review, the D4's dynamic range does a good job preserving detail in both the highlights and the shadows.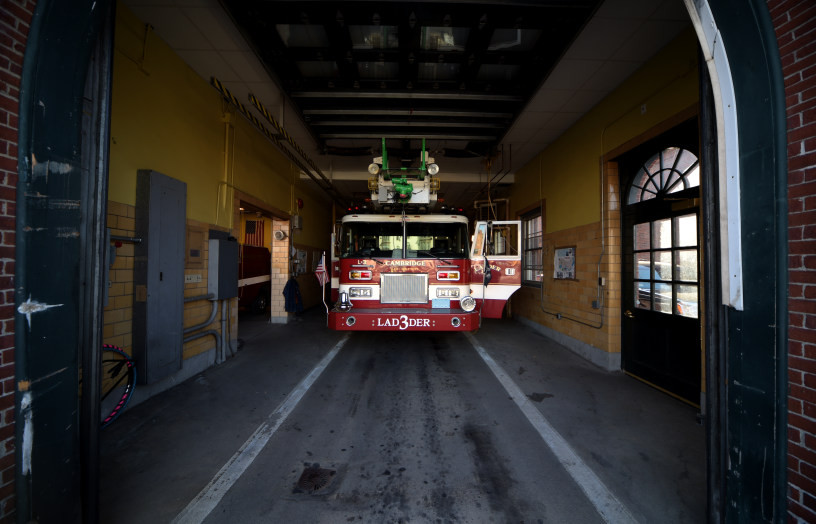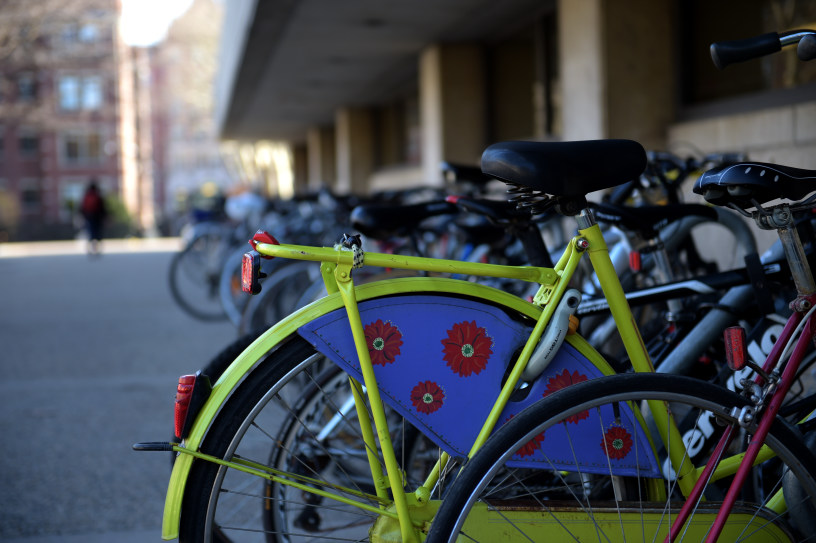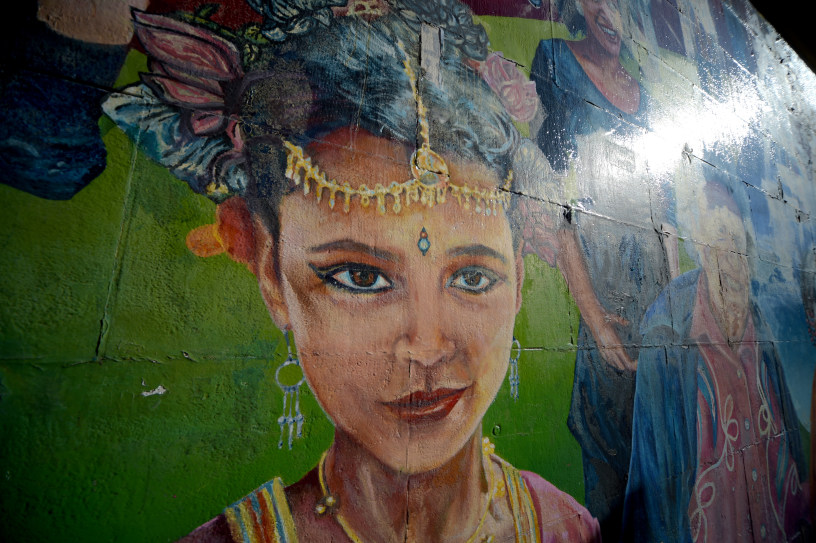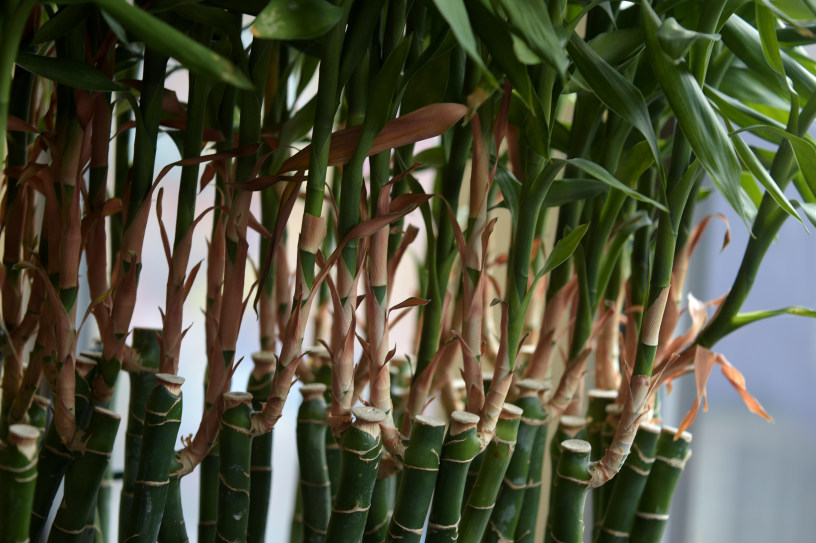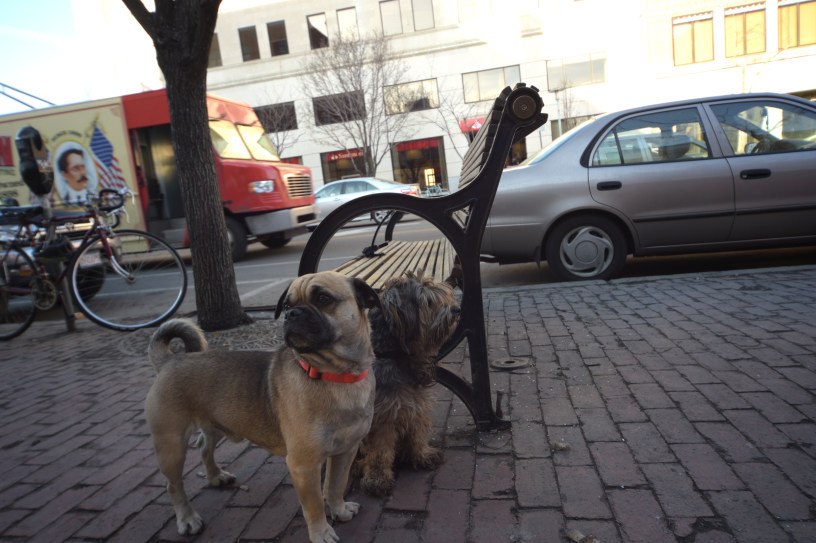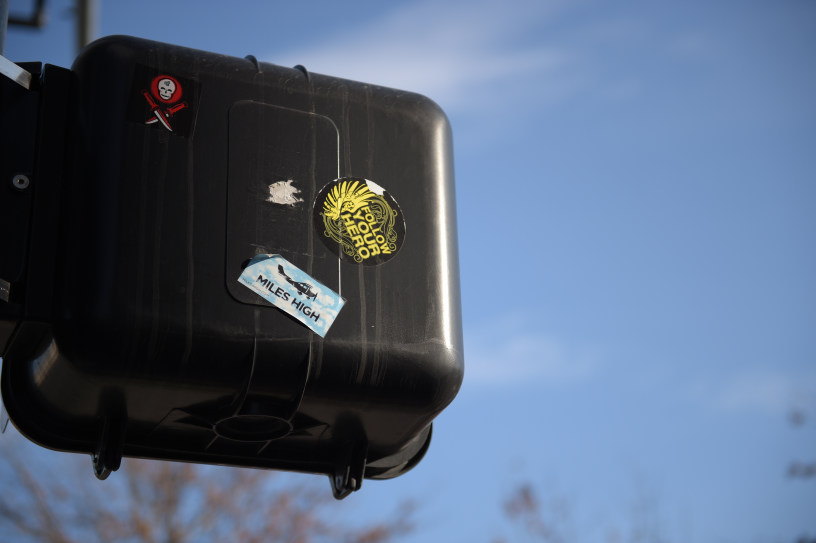 As you'd expect given the insane maximum ISO speed, the D4S also exhibited superb low light sensitivity. The D4S's auto ISO runs all the way to 409,600, but even with our lux meter reading zero (but the chart barely visible to our eyes) the D4S captured a perfectly bright image. This thing can quite literally see in the dark. Combined with clean, uncompressed HDMI output, 3.5mm headphone/microphone jacks, and full exposure and audio control, the D4S is a very capable pro-quality video camera.
Features
Though using two different kinds of memory cards isn't ideal, the D4S's feature set matches any camera on the market.
Though the D4 came out nearly two years ago, there isn't much that's all that different about its successor, the D4S. That's largely because unlike in the years between the D3S's debut and the D4, there haven't been any technical revolutions that would call for a total overhaul of what the D4 already did so well.
The D4S once again features dual card slots, but one slot can only be used with CompactFlash cards, while the other can only be used with the newer XQD card format. We wish Nikon would've just doubled down on one or the other, as many photographers have loads of CF cards and readers. There also doesn't seem to be any performance bottleneck with CF cards in terms of shot-to-shot speed, though we found our high-speed CF card yielded a capacity of 45 RAW/TIFF/RAW+JPEG frames or 115 JPEGs, which is a bit lower than Nikon's claimed 100 RAW/200 JPEG capacity when using XQD cards.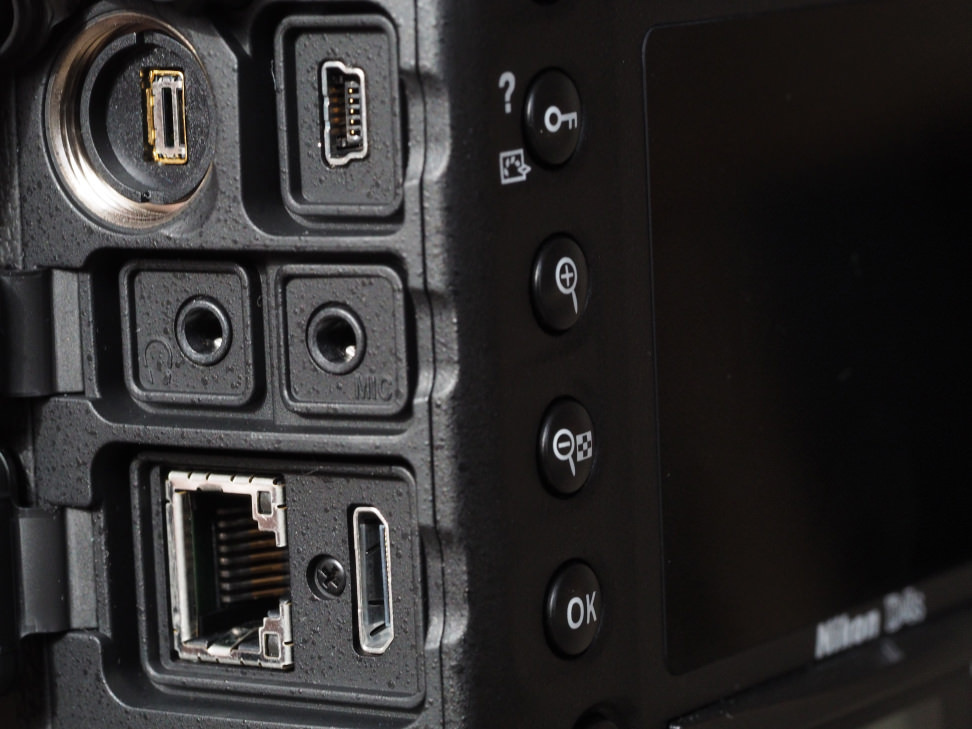 The only other major changes here are the new EN-EL18a battery, an upgraded Ethernet port (Gigabit up from 100Base-TX), the addition of smaller RAW files, and compatibility with the hotshoe-mounted GP-1A GPS unit. Everything else is basically the same, as the D4S has the same mount, viewfinder, metering sensor, autofocus unit, and LCDs as the D4. The sensor is also "newly developed," but features resolution and performance characteristics that are right in line with the D4. The only drastic internal change is the new processor, which allows for the minor performance improvements we covered above.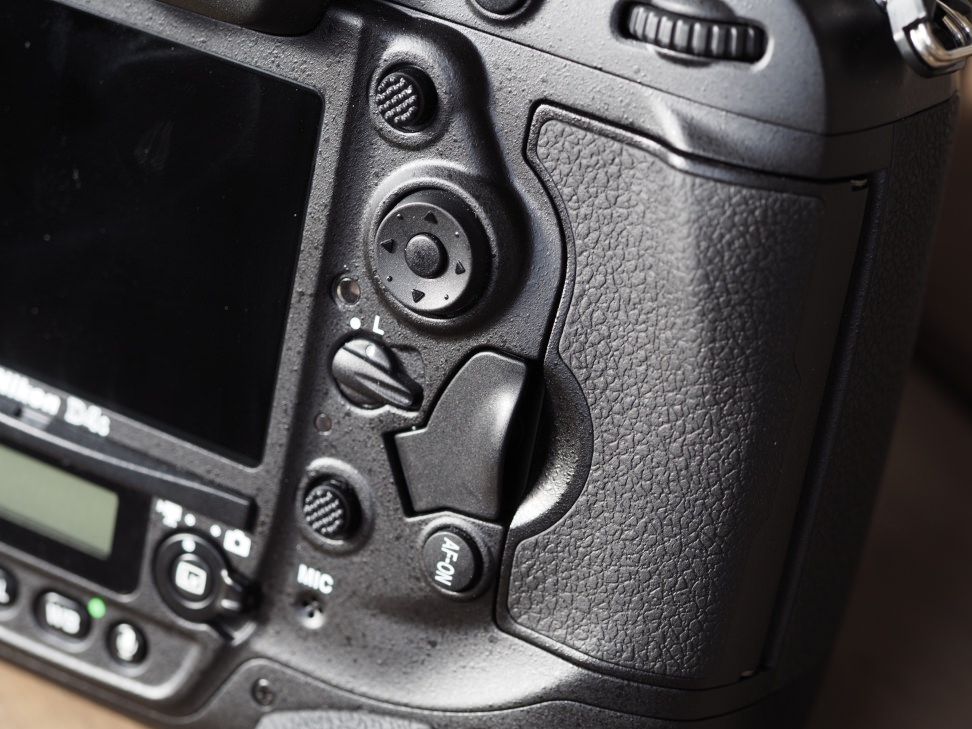 For video shooters there are some big changes with the D4S that are worth noting. Nikon has added the aforementioned 1080/60p video mode, which is excellent, but at the high-quality setting clip length maxes out at 10 minutes. You can also output clean, uncompressed 1080/60p via HDMI to an external recorder and simultaneously record compressed footage to the memory card. There's also some improved audio control, letting you adjust the microphone's frequency response from "Wide" to "Vocals" depending on your subject. Audio sensitivity can also be adjusted while recording now.
Once you've shot your clip there's also a new movie editing function, but it only lets you trim time from the beginning or end of clips and save frames as still images. For those used to dealing with Nikon's iffy implementation of aperture control when capturing video in lower-end cameras, we should also mention that the D4S features completely manual exposure control over shutter speed, aperture, and ISO while recording video, with the option for auto ISO right through the max of 409,600, even in manual. There's no funny "drop out of live view, adjust your setting, then lock it in" workarounds required. It just works.
Conclusion
Minor frustrations aside, Nikon's best just gets better.
When a company takes an existing model name and simply adds a letter—as Nikon has done in the past with cameras like the D1, D2, D3, D40, and D300—it's best to not expect drastic changes. As we've seen in our review of the D4S, that wisdom is once again proven true. The D4S is basically just a D4 with some minor performance tweaks, an upgraded video mode, and some enhanced control. If you loved the D4 before, like we did, then you'll still love the D4S. If you hated the D4 for its tortuous menu, two-handed control scheme, and split CF/XQD card slots, well, the D4S doesn't fix any of those issues.
Still, we get the feeling that the D4S will tick the boxes that most of Nikon's professionals had on their wishlists, some of which (such as smaller RAW files) are clearly aimed at matching Canon's current offerings. Otherwise, there simply wasn't much about the D4 that needed fixing. As a result, we don't recommend that any D4 shooters run out and replace their cameras with the newer D4S, unless uncompressed 1080/60p HDMI output is a must-have for your workflow. But for those whose D4 is broken or starting to show its age, the D4S represents a slight step up, available for a relatively small $500 premium over any existing D4 stock.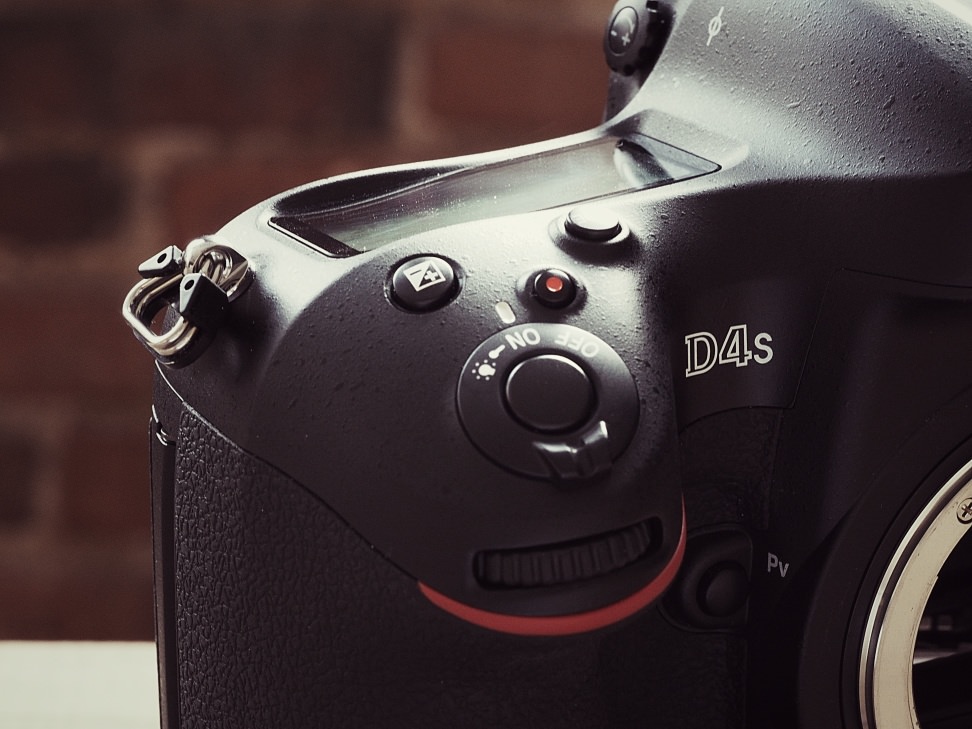 Since 2012, DSLR performance has more or less plateaued at the top level, with low-end, mid-range, and mirrorless cameras improving at an astonishing rate. Among DSLRs and mirrorless cameras we see very few truly poor cameras, but the top end cameras are no longer leaving everything else in their wake. Until features like global shutters, 4K video, 4G connectivity, or sensors with D800-level resolution with D4S-level speed become commonplace, there isn't much else for Nikon or Canon to do with their top-end pro bodies but refine and update, either via firmware (such as with the Canon 1D X) or with minor hardware refreshes like this one.
The D4S may not be revolutionary in its own right, but that isn't its purpose.
But for the time being, that's okay. Digital SLRs have had plenty of revolutions in the last several generations. Since the D1 was released back in 1999 we've seen digital SLRs advance to the point where things like 10+ fps shot-to-shot speed, 10+ megapixel resolution, full-frame image sensors, enhanced wired and wireless connectivity, and even pro-level video functionality are commonplace. TheD4, along with Canon's 1D X, were the culmination of years of trial and error, of non-stop ideation and iteration. The D4S builds off of that success, and anybody with a D3S that's held out for the last few years should feel comfortable upgrading now.
The D4S may not be revolutionary in its own right, but that isn't its purpose. It's a refined version of the D4, sanding down some of the rougher edges of its groundbreaking predecessor. While we certainly hope for more in the future, for the time being the D4S is as good a DSLR as there is on the market, with the speed, control, and design to satisfy the demanding professionals that it's geared toward.
(reviewed.com)
Comments
comments