Mirrorless Cameras (or Mirrorless Interchangeable Lens Cameras to give them their full name), also known as Interchangeable Lens Cameras and Compact System Cameras, have come a long way since the Epson R-D1 was introduced in 2004.
Since then we've seen mirrorless systems introduced by all the major brands. We've got Olympus and Panasonic with their Micro Four Thirds system, Samsung's NX-Mount, Sony's E-Mount, the Leica T series, Nikon and their 1-mount, Canon's EF-Mmount, and most recently Hasselblad introduced their X1D-50c medium format mirrorless, followed by Fujifilm's GFS-50X medium format mirrorless.
The industry-leading Sony Alpha A9 mirrorless camera
1. MIRRORLESS IS A HAPPY HALFWAY
Mirrorless cameras fill the void between the rather basic compact cameras, and the rather bulky digital SLR cameras. Bridging the gap between amateur and professional, they offer the ability to vary your lens choice based on the type of photo you're taking, meaning keen amateurs can massively improve their photography.
The Sony A7R III high resolution mirrorless camera
And for professionals, they offer a size and weight advantage over DSLRs, meaning photographers can get closer to the action and cut down on the size of their kit bag, while still achieving professional quality images. Additionally, photographers don't need to go out and buy new kit – they can use their existing lenses with their new same-brand mirrorless camera by using an adaptor.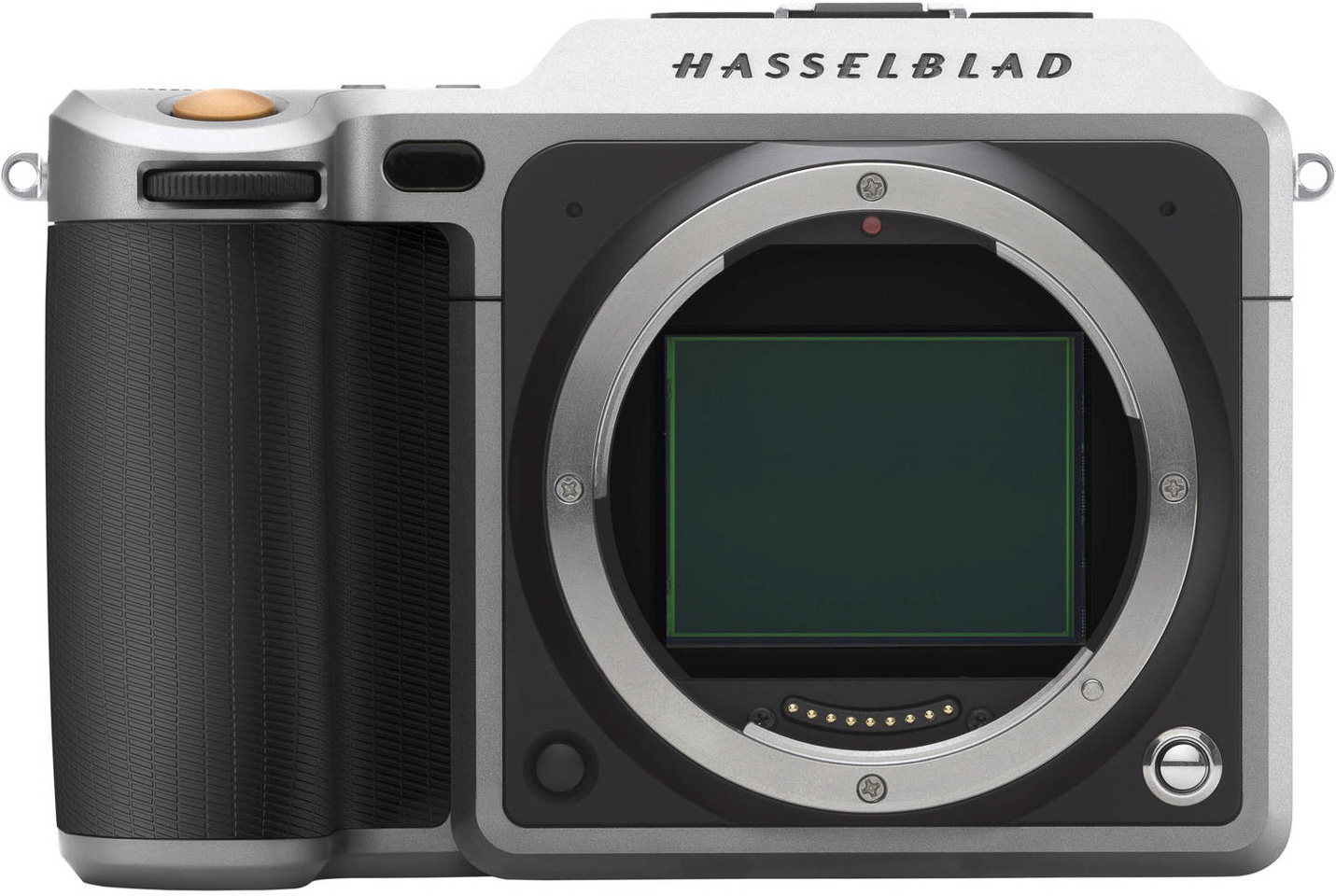 The Hasselblad X1D-50c
Alongside their size advantage, mirrorless cameras have a much superior build quality than point-and-shoots; in many cases they have been designed to mimic their big brother DSLRs in the style and feel, with a decent sized grip in a lightweight and compact body, you really feel like you're holding a proper camera.
2. PRO IMAGE QUALITY IN A COMPACT BODY
By doing away with the mirror and pentaprism that DSLRs have, and combining this with a sensor that's significantly larger than a point and shoot compact camera, mirrorless cameras offer the best of both worlds – brilliant image quality in a small and compact body.
The Fujifilm X-T20 – Released in January 2017
Many mirrorless cameras pack an APS-C sized sensor or in the case of the Olympus and Panasonic Micro Four Thirdscameras, a four-thirds sized sensor.
The Canon EOS M5, for example, will shoot RAW images on its 24.2-megapixel APS-C sensor, so it's larger than micro four thirds cameras.
3. LIGHTWEIGHT & 4K – PERFECT FOR VIDEO
The High-Sensitivity 12MP Sony A7S II is used for filmmaking
Video. It's almost expected these days that a DSLR like the Canon 5D Mark IV will have video, if not 4K video. And while point-and-shoot cameras and smartphones do record video, and it's often not bad quality, if you're serious about the quality of your video but you also require something that's small and easily manoeuvrable, then something like the Full Frame, UHD 4K Sony A7R III is quickly becoming the choice of professionals.
It means you're getting full HD or 4K video, recorded through a whole range of interchangeable lenses, and you don't have to carry a bulky DSLR around with you.
4. FEATURE PACKED & FULLY CONNECTED
If you're not convinced on a mirrorless camera over a point and shoot yet, then amongst a host of other features in cameras like the Olympus OM-D E-M1 Mark II (which we reviewed here) such as high-speed AF with 121 cross-type AF points, 18 fps in continuous mode, 50 megapixel high resolutions hot capability, in-body 5-axis image stabilisation, 4K video capture at 30fps and 102Mbps bit-rate, an EVF with 6ms response rate and a 120fps frame rate and dual SD card slots… then surely the connectivity of mirrorless cameras will sway you.
Modern mirrorless cameras are built to connect; which is why cameras such as the Sony A9, A7R III and many others have both Wi-Fi and Bluetooth with an improved range over previous models. This means you can connect the camera to your smartphone or tablet and easily transfer and edit images and instantly share them. You can also shoot stills and movies remotely from your smartphone using the various remote apps, and images are backed up automatically to cloud services, your computer or smart device.
All these features mean mirrorless cameras really are now stacking up as worthy contenders to DSLRs and an affordable step up from basic point-and-shoots.
(parkcameras.com, https://goo.gl/EVoTge)
Comments
comments