Introduction
Leica's latest lens introduction to its line of L-mount lenses is the 18mm f/2.8 pancake lens (officially known as the Leica Elmarit-TL 18mm f/2.8 ASPH.) Announced at the same time as the Leica CL camera, it is available to buy on its own, or as part of a kit with the CL.
With a focal length of 18mm, you get an equivalent of 27mm when mounted to an APS-C format camera like the Leica CL or the Leica CL2. It features a design of 8 lenses in 6 groups, and boasts autofocusing, as well as manual focusing.
You can buy the Leica Elmarit-TL 18mm f/2.8 ASPH on its own, or as part of a kit with the newly announced Leica CL. On its own, the lens price is £1020, or £3150 as part of the Prime CL kit.
Ease of Use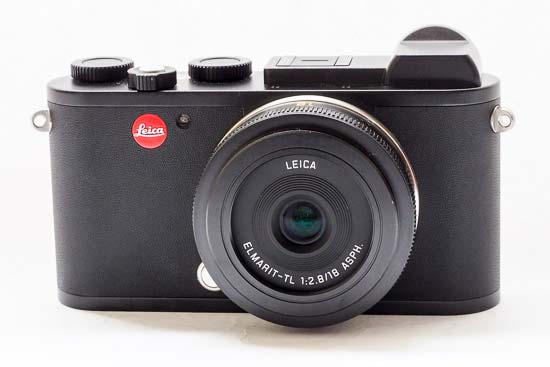 The Leica 18mm f/2.8 lens is very small – indeed it is the smallest wide-angle APS-C pancake lens in the world. Weighing in at just 80g, it is only 20.5mm wide. When you use the lens with the Leica CL, it gives you an equivalent focal length of 27mm, making it a great everyday or walk around lens.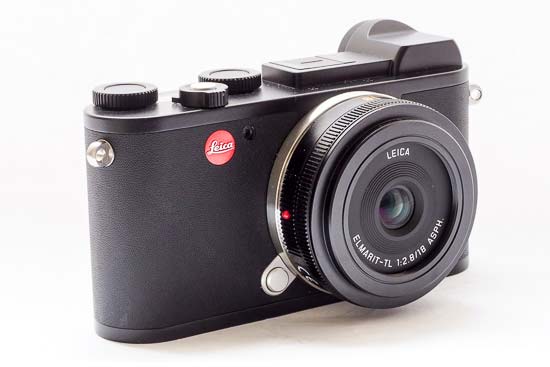 Being so small and light, it also makes for a great travel and documentary lens. On the barrel of the lens you'll find a red dot, which you can use to line-up the lens with the lens mount on the CL, or the TL/TL2 cameras. It can also be used with the Leica SL range of cameras.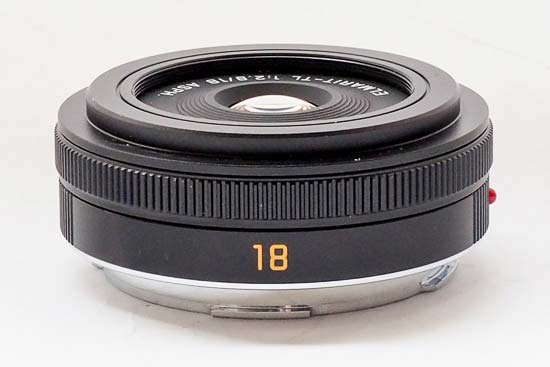 A focusing ring is found around the front of the lens, which, given the overall size of the lens, is very small. Never-the-less, it is ridged to help you get a good grip on it when manually focusing, especially if using a camera with a viewfinder. The focusing action itself is nice and smooth, but is well damped without being too loose. Unfortunately there are no hard stops at either end of the focusing ring, so you won't be able to tell when it's set to infinity just from touch alone.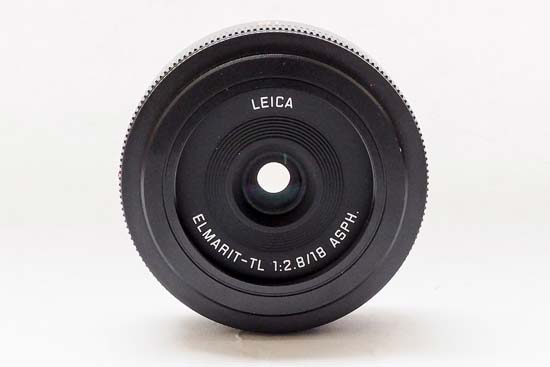 If you are using the camera in autofocus, you can override the autofocus by half pressing the shutter and rotating the ring. Alternatively, if you want to always be working in manual focus, you'll need to set that via the camera itself as there's no switch on the lens (there isn't any room).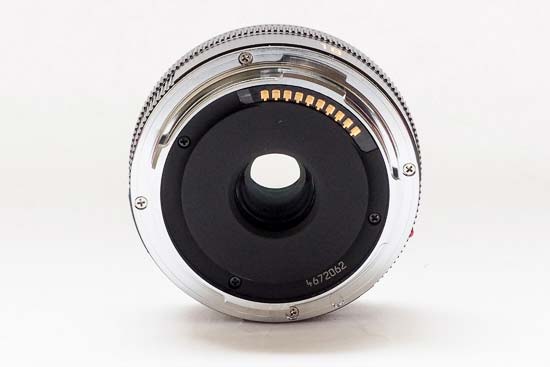 Focusing is quick and extremely quiet – in fact you'll struggle to hear it make any noise at all. There's very few instances of hunting to acquire focus, even in lower light situations.
The Leica 18mm f/2.8 pancake lens has been designed so it doesn't need a lens hood, while still not being receptive to flare – this helps to keep the overall size down.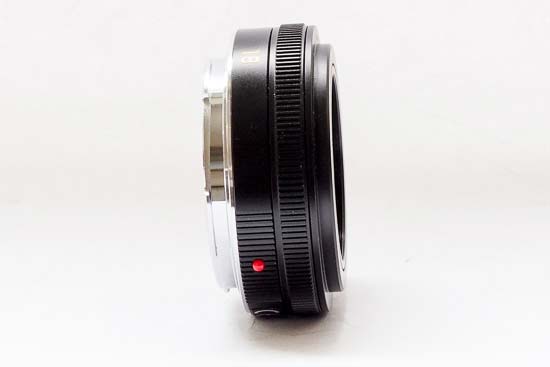 Focal Range
The 18mm focal length gives an angle of view of 75 degrees on an APS-C sensor, which is 35mm equivalent of 27mm.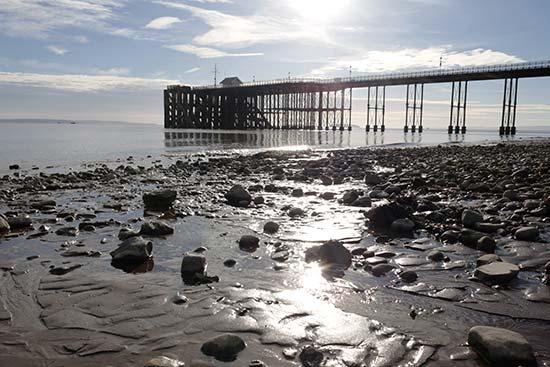 Light Fall-Off
There is a little noticeable vignetting when you shoot a pale scene (like a white wall) at f/2.8. This is something you can easily correct in Photoshop if it bothers you, but it's likely to be almost completely unnoticeable when shooting busier scenes. By stopping down to f/4, the vignetting is almost completely removed.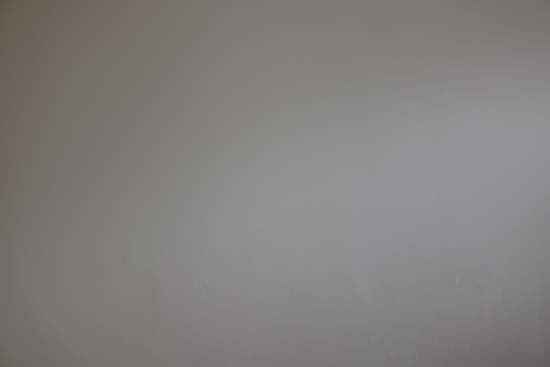 Distortion
As we'd expect from a lens with this kind of focal length, there's almost no distortion noticeable.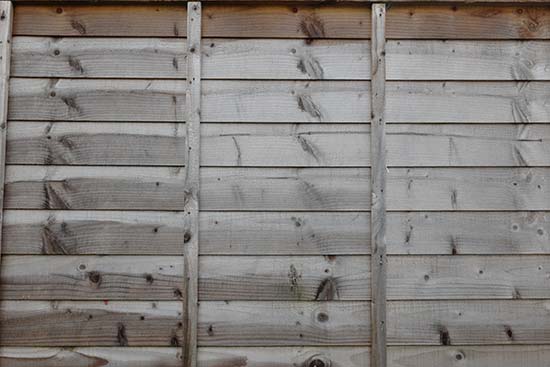 Chromatic Aberrations
Chromatic aberration is generally characterised by purple or blue fringing along high contrast edges in a scene. With the Leica 18mm f/2.8, this isn't a particularly noticeable issue in the majority of cases – it's possible to find some evidence of it if you look very closely at shots taken in very high contrast situations, but it's not something to be particularly concerned with.
Macro
The Leica 18mm f/2.8 isn't a macro lens, but it offers a close focusing distance of 0.3m and a magnification ratio of 1:14. You can use it for some traditional macro-type shots, such as flowers, but don't expect to get too close.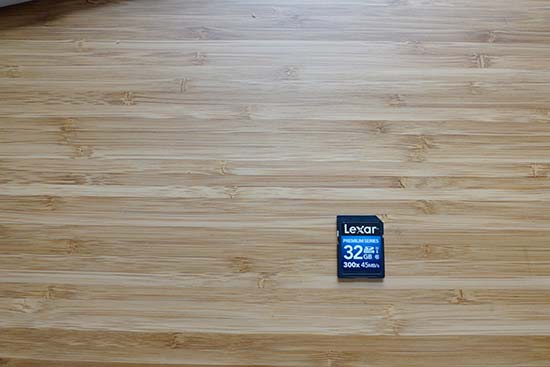 Bokeh
With a maximum aperture of f/2.8, the Leica 18mm f/2.8 lens is capable of producing some nice shallow depth of field effects. Bokeh is generally described in subjective terms, such as creamy or smooth. In this case, we can see some smooth and rounded bokeh, but as it is so subjective – check out the 100% crops below to have a look at the quality of the bokeh yourself.
Sharpness
In order to show you how sharp this lens is, we are providing 100% crops on the following pages.
Sharpness at 18mm
For this review, the sharpness test is carried out by photographing a real-world sample, rather than a test chart. The Leica 18mm f/2.8 pancake lens was mounted on a Leica CL, which was in-turn mounted on a sturdy tripod. Exposure delay was activated to prevent camera-shake. Any changes in tone you might see across the crops are due to natural light changes during the shooting session.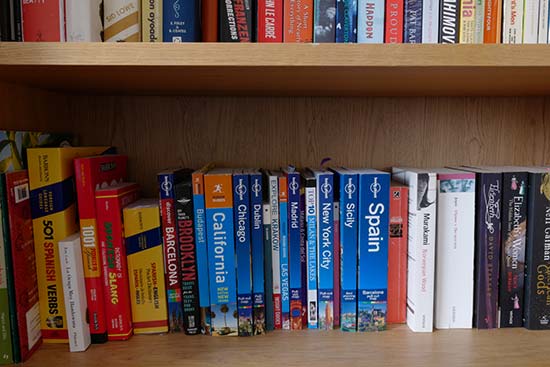 The full frame at 18mm
At the centre of the frame, sharpness is very good at the widest aperture of f/2.8, but is even better when you get to f/4.0. Sharpness is excellent up to f/11, where it drops off a little. It is softer again at f/16, but still acceptable when viewing at normal printing sizes. At the corners, the lens is sharpest between f/5.6 and f/8, but is still sharp at the other apertures.
| | | |
| --- | --- | --- |
| Aperture | Centre Crop | Edge Crop |
| f/3.5 | | |
| f/4 | | |
| f/5.6 | | |
| f/8 | | |
| f/11 | | |
| f/16 | | |
Sample Images
The thumbnails below link to full-sized samples taken with the Leica Elmarit-TL 18mm f/2.8 ASPH lens mounted on a Leica CL compact system camera.
1/50s · f/2.8 · ISO 125
1/80s · f/2.8 · ISO 100
1/160s · f/2.8 · ISO 100
1/200s · f/2.8 · ISO 100
1/500s · f/2.8 · ISO 100
1/100s · f/8 · ISO 100
1/50s · f/8 · ISO 125
Conclusion
Leica is continuing to expand its line up of TL mount lenses, now featuring lenses which cover a focal length starting from 11mm all the way up to 135mm. The Leica Elmarit-TL 18mm f/2.8 ASPH is the ideal lens for those who want a light and compact walk around lens. With a focal length close to 30mm, it makes for a good focal length for a variety of different subjects, including landscapes, street, and even environmental type portraits.
Sharpness is good throughout the aperture range, while autofocusing is quick and quiet, again making it an ideal choice for street type photography. All in all, if you're looking for a small and light lens for Leica TL mount cameras – the new Leica Elmarit-TL 18mm f/2.8 ASPH comes highly recommended.
(photographyblog.com, https://goo.gl/55VKSQ)
Comments
comments