Burger King may have dropped its 'Have it your way' slogan but it seems to have been picked up, in spirit at least, by Canon.
With the advent of the PowerShot G1 X III, you can essentially buy a variation of the same components in seven of its cameras. Three DSLRs, three mirrorless cameras and now a fixed lens model are all built around the company's 24MP Dual Pixel sensor and powered by Digic 7 processors.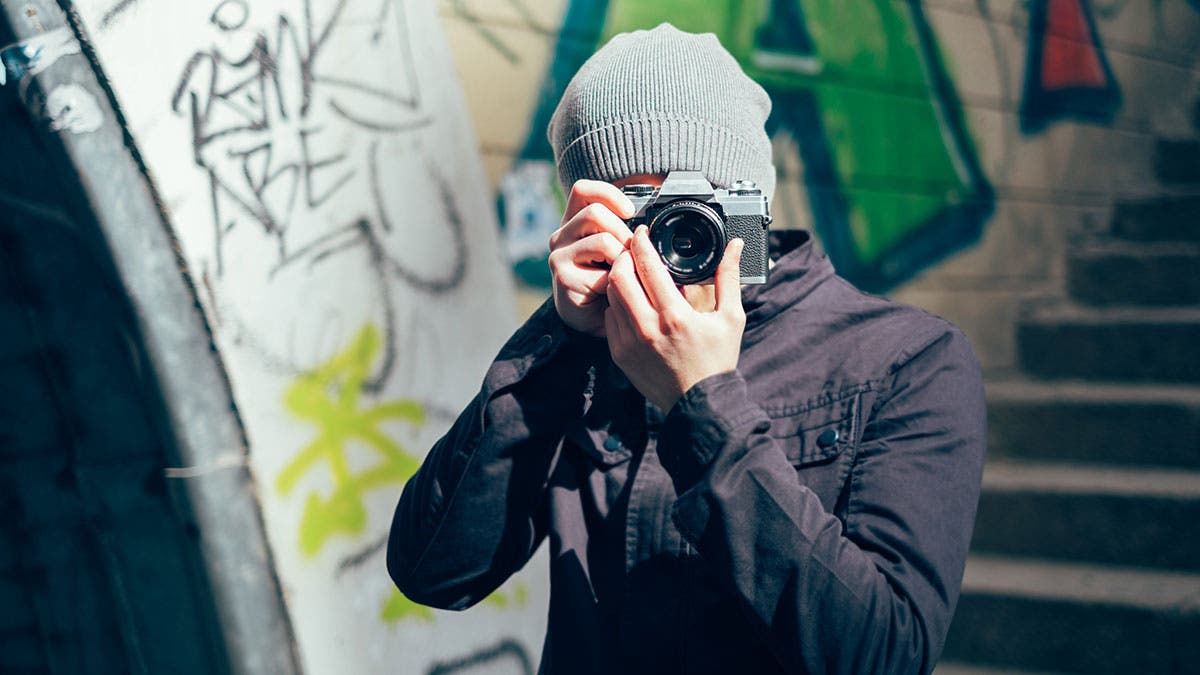 This is good news, since we've been really impressed by the company's Dual Pixel sensor technology. Partly because it's clever but mainly because it makes everything so easy. On the Rebel series it easily outperforms the cameras' traditional SLR autofocus systems for stills and it makes video focus as simple as tapping on the screen.
…you can essentially buy a variation of the same components in seven of its cameras.
It may be a bit behind the times in lacking of 4K video capability but its ease of use is unsurpassed. The sensor is also the most competitive, in terms of noise and dynamic range, that Canon has produced in a long while and, when combined with the latest version of the company's excellent JPEG engine, can readily produce some great images.
So, regardless of whether you want an optical viewfinder, electronic viewfinder – or you prefer a smaller camera with no finder at all – there's an option available. Similarly, you get the choice of whether you want to buy into the EF-S system, EF-M mount or would rather have a fixed lens and not have to worry about buying other lenses.
The SLRs
Going down the SLR route seems like the obvious, easy choice. After all the EF-S lens mount is extremely well served, with a wide choice of lenses available and it's also compatible with Canon's full frame EF lenses, a handful of which are pretty useful on APS-C, too. SLRs are inherently more efficient than mirrorless or compact cameras by dint of using their display panels and sensors much less of the time.
Canon makes a range of DSLRs based around similar basic components. The EOS 77D, direct successor to the Rebel T6s, offers the highest level of direct control.
All you have to do is decide what balance of size, performance and direct control you want so that you can choose between the Rebel SL2 (200D), Rebel T7i (800D) and the (distinctly Rebellious) 77D.
Mirrorless
Despite all these arguments to stick with the tried-and-true, there's a lot to be said for the EOS-M cameras. Given how much better all these cameras are in live view mode (easier to use, better at subject tracking), the main thing the SLRs offer is the experience of shooting through an optical viewfinder. If you can live without this – or don't want to carry around a glass periscope to unnecessarily bypass a capture medium that, unlike film, can actually preview the scene – the EOS-M cameras are considerably smaller, especially when paired with the 22mm F2 pancake prime.
The EOS M6 is small but still offers more direct control than its Rebel cousins. Pair it with the 35mm equivalent 22mm F2 pancake lens and it makes a pleasant travel companion.
As with the SLR models, Canon offers a simple, slower model (the M100,) but the other two options are more like variations on the theme of the EOS 80D. The EOS M5 and M6 are enthusiast-targeted models with more direct control than the Rebel T7i, as well as options such as in-camera Raw conversion, which are missing from the SLRs. The main difference between the M5 and 6 is a question of whether you want an electronic viewfinder built-in or you'd rather pay extra for one you clip-on if/when you need it.
Compact
The final option is the recently announced PowerShot G1 X Mark III. It looks and behaves a lot like the EOS M5 but with a built-in zoom. This 24-72mm equiv, 15-45mm F2.8-5.6 lens is a step backwards from the greater range and faster aperture of its predecessor, but it's also significantly smaller. It's still brighter, at the wide end at least, than the 15-45mm F3.5-5.6 that the EOS-M cameras are regularly bundled with. It's also both wider and brighter than the 18-55mm F4-5.6 that tends to come with the Rebel SLRs (though those extra few mm at the long end of the SLR lens extend things to a more portrait-friendly 88mm equivalent).
The G1 X Mark III is the smallest camera to combine the 24MP Dual Pixel sensor and Digic 7 processor. It also has a built-in ND filter for shooting video in bright light, and a leaf shutter allowing the use of flash with fast shutter speeds. The small body size means it has the shortest battery life of all these combinations.
If you're only going to have one lens, then, the G1 X III's at least offers a slight edge over the 'kit' zooms offered with the other cameras here. There are a couple of other bonuses that come with the fixed lens route: the G1 X III has a leaf shutter, allowing it to flash sync at high shutter speeds, it also has a built-in 3-stop neutral density filter. These two features, respectively, mean you can use flash and shoot video even with relatively wide apertures, meaning you can use the full capability of the lens in more circumstances.
A final benefit of building the lens into the camera is that it's allowed Canon to make the camera dust and moisture resistant. As usual, there's (literally) no guarantee for how effective this resilience will be, but it does mean it should be at least a little better able to withstand the rigors of travel and worldly use.
Common problems
The only downside of all this sharing is that the flaws of one camera are shared by them all so, while they all offer 60p recording, they're all stuck at 1080 resolution. And rather smudgy 1080 at that.
Similarly, none of these cameras has great battery life when used in live view mode: the EOS Ms manage to get a moderate 295 shots per charge out of their batteries, while the SLRs are rated at around 270 shots and the G1 X III gets a mere 200. As always with CIPA numbers, you're likely to get more images than this, since the standard assumes a high level of flash usage. However, the numbers to tend to be usefully comparable across different cameras and a figure below 300 shots per charge often entails the need for spare batteries and some attention being given to when you can next get a top-up.
Conclusion
There are, of course, plenty of other good cameras on the market at the moment. But, despite our criticisms, the combination of 24MP sensor, Digic 7 processor and, above all, the Dual Pixel AF design underpins some of the best cameras Canon has made in years. This variety of models not only goes to illustrate the varying needs and preferences of different photographers, but also suggests there might be a version to suit you.
(dpreview.com, https://goo.gl/JEsxTf)
Comments
comments