Take a look at our 6 best lenses for Nikon D3400, an amazing entry-level DSLR with great image quality.
The Nikon D3400 accepts both DX and FX lenses. However, the camera doesn't have a built-in AF motor. In this case you need to make sure the lens you're going to buy has DX in its name. We looked at all lenses from Nikon and other companies and selected the best choices based on good price, usefulness and high image quality.
These are our best lenses for Nikon D3400, an affordable entry level DSLR. The compilation of 6 best lenses for Nikon D3400 DSLR camera will help you find one that's sure to up your photography game.
Different Nikon lenses are designed to accommodate the different camera sensor sizes. Nikon D3400 uses a DX-format image sensor. This means to work out the 35mm equivalent focal length of a DX lens, it has to be multiplied by 1.5x.  So like D3400 DSLR, corresponding DX lenses have been designed for use with the APS-c crop sensor. For example, mounting the Nikon AF-S DX Nikkor 35mm f/1.8G to a camera like the Nikon D3400 is equivalent to 52.5mm in 35mm terms.
Lens Terminology for Nikon DX-format Cameras
VR: This abbreviation refers to Nikon's Vibration Reduction system. Nikon lenses equipped with VR counteract hand-shake and allow us to use slower shutter speeds than would otherwise be possible.
AF-P: This identifies a lens that supports autofocus with a fast and ultra-quiet stepping motor. It's worth remembering AF-P motors are only compatible with the latest generation Nikon DSLRs, so double-check compatibility before you buy.
ED – This abbreviation is used to describe the Extra-low Dispersion glass elements in a lens. Many top-of-the-line Nikon lenses contain ED glass, which is used to deliver better sharpness and reduce chromatic aberration.
SWM – Nikon's 'Silent Wave Motor' offers a smooth, quiet autofocus performance with a quick switching between autofocus and manual operation. Overriding autofocus couldn't be easier: simply turn the focus ring instead of switching to manual mode first, as you'd do on AF-D lenses.
Whether you shoot landscape, sports, action photography or street, there are dozens of choices that offer far more control than the standard kit lens.
Best Budget: Nikon AF-S DX Nikkor 35mm f/1.8G
It's no surprise that the cheapest lens would be the most popular!  Designed to be both compact and lightweight, the budget-friendly price tag of the Nikon AF-S DX Nikkor 35mm f/1.8G lens doesn't mean budget photographic results.
Mounted on an DX camera, the 35mm actually has the same field of view as a 50mm lens on a Full Frame camera, making it the perfect option for all around shooting. It's razor sharp and delivers high quality images! The f/1.8G aperture adds complete depth-of-field control for isolating subjects.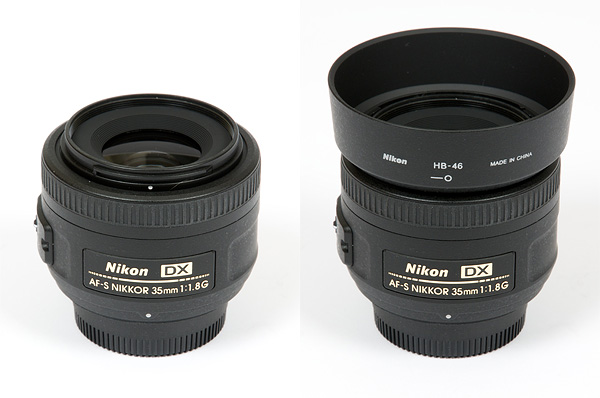 This allows for excellent portrait results, as well as outstanding low-light performance. Nikkor's silent wave motor helps the auto-focus operate with barely any audible detection.
Best Wide-Angle : Nikon AF-P DX Nikkor 10-20mm f/4.5-5.6G VR
The Nikon AF-P DX NIKKOR 10-20mm f/4.5-5.6G VR is a wide-angle lens, ideal for use with Nikon DX (cropped sensor) Digital SLR cameras. Excellent companion for the Nikon D3400. The ultra-wide-angle zoom lens is ideal for sprawling landscapes and cityscapes, architecture, interiors or just beautiful group photos.
Its near-silent autofocusing and Vibration Reduction (VR) image stabilization make it a great choice for recording video, and its compact, lightweight design makes it a great travel companion.
Best Macro: Nikon AF-S DX Micro Nikkor 85mm f/3.5G
The compact AF–S DX Micro NIKKOR 85mm f/3.5G ED VR is ideal for extreme close-up and general photography. Nikon VR (Vibration Reduction) image stabilization provides 3.0 stops of blur free handheld shooting. The 1:1 magnification allows objects to be projected life-sized onto the lens's image sensor at a distance of just 11.2 inches. The inclusion of an optical stabilization system goes a long way at helping steady handheld macro shots. The lens can double as a short telephoto prime lens.
Best Zoom: Tamron AF 70-300mm F/4.0-5.6
With best-in-class optical performance, the Tamron AF 70-300mm F/4.0-5.6 lens is an exceptional choice for Nikon D3400 DSLR. IWhen combined with APS-C-sized cameras, provides an effective zoom range of 105-450mm. Zoom on the Tamron lens performs best between 180mm and 300mm. A switch on the body of lens easily switches to Macro mode, allowing close-range focus on a subject with a sweet spot of about three feet of distance. Like using one lens for everything but feel like the 18-55mm doesn't cover enough? You'll love the advantages of the 70-300mm.
Best Portrait: Nikon AF-S FX Nikkor 50mm f/1.8G
Nikon 50mm f/1.8G & Nikon 50mm f/1.4G
Nikon AF-S FX Nikkor 50mm f/1.8G lens offers a combination of both value and results, making it a must-own for portrait photography. It has a minimum distance of 1.48 feet. The fast maximum aperture combined with fast shutter speeds helps eliminate blurring from action photography. And despite being more budget-friendly, the 50mm doesn't skimp on build quality (the weather-sealed lens mount prevents any access for moisture or dust).
For the money, the 50mm offers notably sharp photography throughout the entire frame of a picture. Colors are nicely balanced, with skin tones coming out true to form and the bokeh mode offering great depth of field control.
Bonus : Nikon 40mm f/2.8G AF-S DX Micro
Nikon calls their macro lenses 'micro'. The 40mm focal length is great for product, bug, portrait and even casual photography. True macro lenses have a 1:1 ratio meaning they don't really zoom in your subject, it's the glass elements inside that actually make the subject appear as big as it is in real life.
It's designed for DX cameras like Nikon D3400. So you can expect top notch AF and image quality. Focusing is quick and precise, which is a must if you're photographing moving subjects. The lens has a closest focusing distance of 6.4 inches.
Looking for recommended lenses for this amazing entry-level DSLR? Hope you find our suggestions useful on this 6 best lenses for Nikon D3400 article.
(dailycameranews.com, https://goo.gl/bDW7DA)
Comments
comments