Key Features
Siri, Alexa, and Google Assistant support
IPX5 water-resistant rating
Bluetooth 4.2 (final release)
White, blue, and red colour options
Hands-on with the Mobvoi TicPods Free
The TicPods Free are true wireless earbuds from Chinese AI startup Mobvoi. The company's first audio effort, they're being pitched as an affordable Apple AirPods alternative, and join a number of other successfully crowdfunded Mobvoi offerings like the Ticwatch series of smartwatches.
But the biggest selling point of the TicPods Free isn't how they look; it's what they do.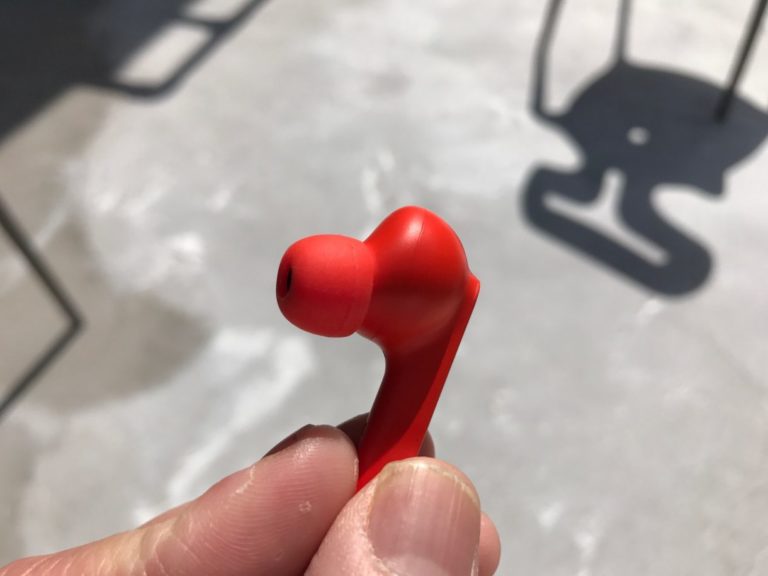 The TicPods Free support the three biggest digital assistants of the day – Apple's Siri, Amazon's Alexa, and Google Assistant – which means they'll work with pretty much any phone you're likely to use as a primary device.  This gives them an obvious leg up over some of their competitors, which tend to offer a lone AI helper.
Currently available to back on Indiegogo, the TicPods Free have smashed their $50,000 goal funding goal, with over $1.4m pledged at the time of publication. This means they're likely to launch as planned in summer 2018 – but more on that shortly.
For this hands-on, I demoed a working prototype of the TicPods, so know that my early impressions may well change when we spend some more time with a finished product later in the year.
TicPods Free – Price
Early-bird pricing for the TicPods Free is set at $79, which works out at around £60 before shipping and UK taxes, while the final suggested retail price is $129 – roughly £95.
The company tells me it will confirm dedicated UK and European pricing in the coming weeks.
TicPods Free – Release date
The TicPods Free were on track to ship in July 2018 at the time of writing. While I'm confident these devices will not only see light of day but arrive on time, crowdfunding always entails a certain degree of risk and you should consult Indiegogo's Terms of Use before backing a campaign if you're at all unsure of what you're signing up for.
TicPods Free – Design and features
There's no getting around it – the TicPods Free are more than just an AirPods rival in the eyes of the Mobvoi marketing team. Their stemmed design bears an obvious resemblance to Apple's wireless earbuds, and while I still can't help but feel I'm sticking an electric toothbrush head into my ear, there are a few reasons you might end up finding this upstart aesthetically appealing.
For starters, the TicPods have a rougher, more texturised finish compared to the glossy AirPods. I found they felt securer to hold, though first-time earbud users will probably still find themselves dropping them from time to time as they adjust to the form factor.
Newcomers to the wireless earbud space will also find it takes some trial and error to find the right 'position' for you, lest the buds divorce themselves from your hearing organs. One thing I really liked about the TicPods Free was that their silicone-tipped insert offered a more familiar fit, and there are two sizes to choose from at launch to accommodate for different ear shapes.
There are a few TicPod colours to choose from, too, with white, blue, and red options available. The red flavour is actually more of a jazzy off-orange, and definitely works if you want to stand out from the crowd. Completing the TicPod Free's offering is a pill-box-sized charging and carrying case.
The side panels of the buds are where your smart features live. Swipe up or down on the stem to adjust the volume, double tap to answer or end a call (or skip a song, if you're not in call mode), and long press to summon your chosen voice assistant. The final function listed also lets you reject calls if you're not listening to music. There's also automatic in-ear detection, so removing or inserting the TicPods stops or starts your tunes, plus there's ambient noise cancellation.
I experienced a couple of glitches during my short time with the TicPods Free, but this is only to be expected for a pre-release product, and the speed of the in-ear detection bodes well for any niggles being addressed.
Audio quality appeared good for the price point, but we'll have to listen to a wider range of music before judging this fully. My short time with the TicPods Free was spent listening to Haux, and his forthcoming album sounded every bit as ethereal as it does at a live gig, with plenty of the tracks' subtle sound textures on display.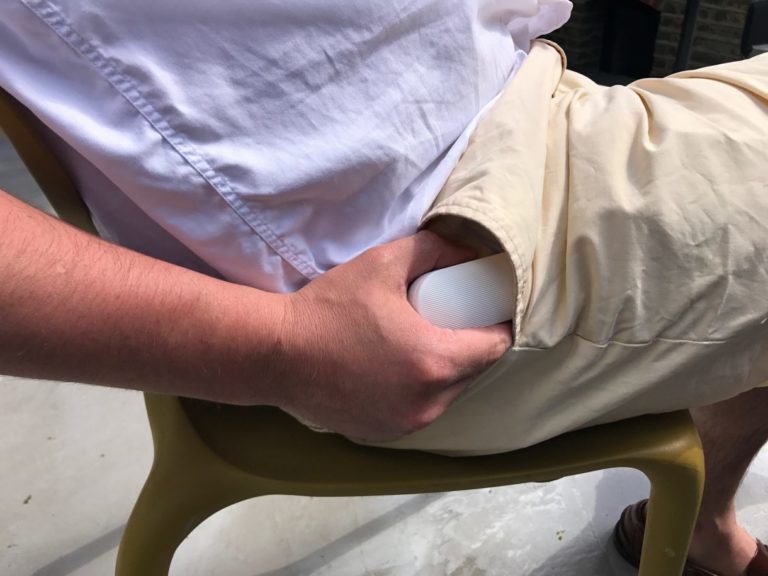 Switching to a more Ibiza-friendly remix of one of his earlier tunes showed off some sturdy bass, so while they're unlikely to please hardened audiophiles, all signs point to the audio quality being good enough for the average runner or commuter. However, the prototypes I tried weren't up and running with call functionality, so that remains a mystery.
Elsewhere, the TicPods Free are IPX5 water-resistant to withstand a typical rainy day or sweaty gym session. Single-charge battery life is tipped at four hours, and extended in-case battery life is promised at 18 hours, which should see most people comfortably through the day.
Early impressions
The TicPods Free promise everything you'd want in a pair of true wireless earbuds, and could well prove to be one of the year's biggest audio bargains, should things go according to plan. Their cross-platform AI compatibility and good audio quality make them an appealing AirPods rival for the price, and we're looking forward to putting them through their paces in full soon.
(trustedreviews.com, https://goo.gl/jH3UcM)
Comments
comments