HIGHS
Thoughtful, eye-catching design
Massive, detailed, and engaging soundstage
Warm and deep, with clear, detailed treble
Extremely high sound quality for the price
Environmentally friendly
LOWS
No 1/4-inch adapter included
No hard case included
After a long-standing love affair with sustainably focused headphone maker Thinksound's On1 on-ear headphones, we were excited to get our hands on the On2, the newly updated model.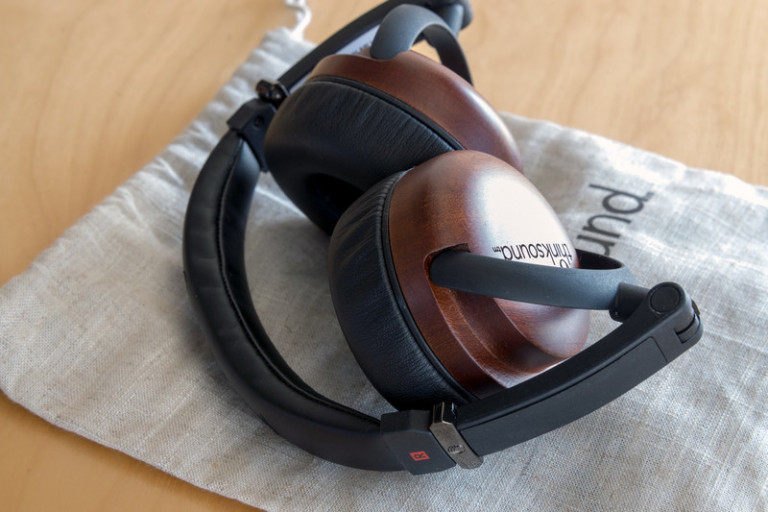 Though we were pleased with the On1's beautiful design and huge soundstage, we had a tough time getting around occasional harshness in the treble and a few other minor annoyances which we learned Thinksound addressed based on our feedback.
For the On2, Thinksound dealt with each of our small sonic gripes, maintained the phones' gorgeous aesthetic, and dropped the price point by $50 – resulting in a nearly perfect product update.
Out of the box
The packaging of the On2 is identical to that of its predecessor. The headphones emerge from a sleeved recycled cardboard box, with the cans, a string-drawn cotton carrying case, and two detachable 3.5mm headphone cables nestled gently inside of a molded chamber.
Both Kevlar-lined, cloth covered cables are 4.5-feet in length with gold-plated connectors, but one sports an inline, single button control microphone for cell phone use. Once again, a ¼-inch headphone adapter is not included.
It's worth noting that everything here fits the company's sustainable ethos, right down to the cables wrapped in reusable cotton string instead of plastic zip ties.
Features and Design
We're happy to note that the beautiful, eye-catching wooden exterior of the On1 stays for the On2, with the only distinguishable difference between the models being a small dark metal piece added where the size-adjustment slider meets the plastic lower section of the headphones. This improvement does not distract from the looks of the On2 in the slightest, and presumably adds strength and rigidity to a common stress point found on the earlier model.
The physical similarities between the two models are a good thing, because the On2 maintains the On1's almost maniacal attention to usable design details.
There is an easy-to-see red marker on the inner-right side of the headphones so you always know which way to put them on, the threaded cables are still awesomely tangle-free, and the company's logos remain tastefully etched on the exterior of each ear cup, with a well-embroidered logo out of the way on top. They still appear clean, with the woodgrain adding a distinctly high-end charm to the look.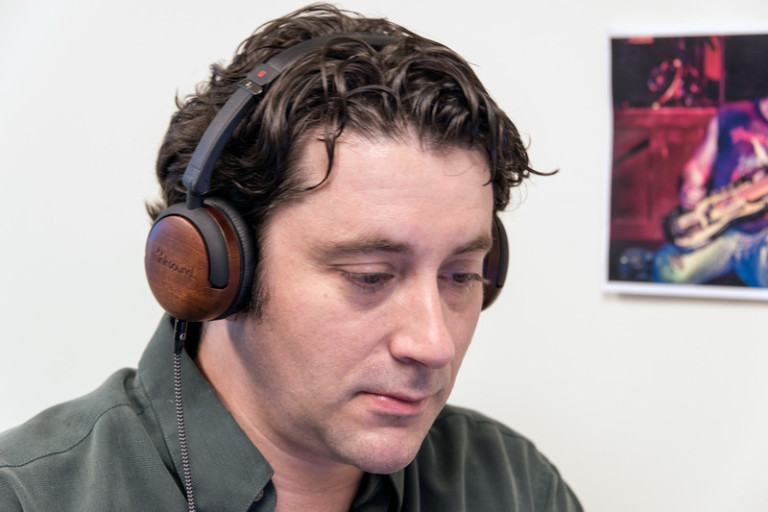 Our review model came in a slightly darker wood finish than that of the On1 we tested, but with each pair made from different pieces of wood, every set of headphones will naturally look unique.
Comfort
The On2's earpads are still fashioned from memory foam swathed in a soft faux-leather exterior, offering just enough padding to keep the secure clamp of the design fairly comfortable over long listening sessions —on-ears are, in general, less comfortable over extended periods than their over-ear counterparts.
The headphone cups do fold up for nicely for storage, but we'd feel more comfortable toting them around in a hard case (not included).
Performance
Passive sound isolation is just about the only thing that remains the same from the previous model, with the memory foam offering an excellent seal and an impressive amount of relative silence when worn.
To say that the On2's sound shockingly good for a $200 on-ear feels disingenuous, because they sound shockingly good at any price point. Like their predecessors, these are extremely revealing headphones, but this time they widen their reach, providing a distinctly physical place for each element of the sound.
Music loaded with acoustic instruments and mixed with stark stereo imaging becomes downright astonishing at times. On jazz recordings like Dave Douglas' Strange Liberation, we could practically see the drummer reach across his kit to whack a small cymbal, then whip his hand back to the center of the sound to nail the next snare drum hit. This clarity of space is equally apparent on multi-layered pop tracks like those from Bon Iver's recently-release 22, A Million, with each blip, interlude, or vocal run trickling beautifully across the soundstage.
The physically immersive way in which sounds are reproduced by the On2 is brought together by a supple roundness. The reproduction here isn't as flat as more-expensive on-ears like the KEF M500, but where the On2's slightly underperform the M500 in clarity, they make up for it with a pleasant warmth — some combination of slightly-boosted bass and the wood-backed enclosures. Where the M500 feel almost scientific in their accuracy, the On2 reproduce the same sounds to the same minute detail, but with a level of intimacy which is just more fun to listen to.
The On2 are less revealing of poor-quality audio formats and outputs. Sure, these headphones will perform best with a proper DAC and high-quality recordings, but they still sound excellent with a well-made smartphone.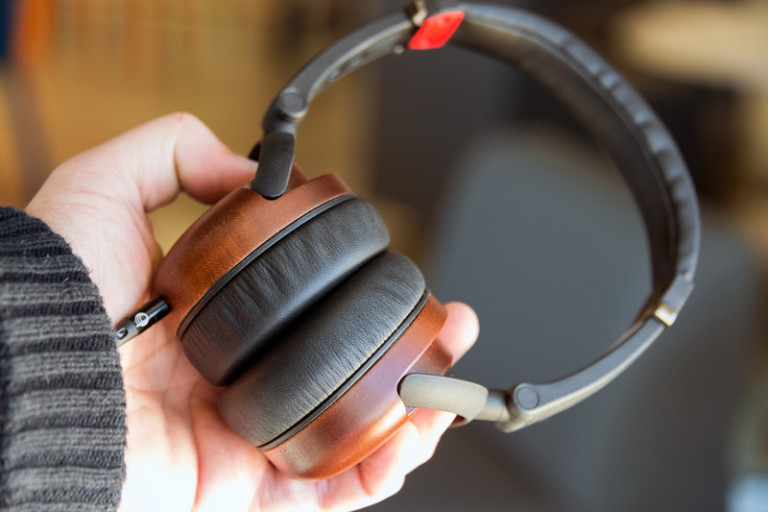 Warranty information
Two-year limited warranty from factory and authorized dealers, protects against defects in materials or workmanship.
Our Take
The On2 look and sound beautiful while offering outstanding build quality and a sound signature that belies their price.
What are the alternatives?
The Thinksound On2 sonically outperform just about anything you'll find in their price class, making true alternatives quite a bit more expensive. If you can find a pair of the original Sennheiser Momentum, they will compete well in the same price range, though they aren't as robust in build quality. The Sennheiser Urbanite offer a more bass-heavy alternative in a rugged package, while the V-Moda M-100 are likely the closest in sound quality and build, albeit with a decidedly more industrial look.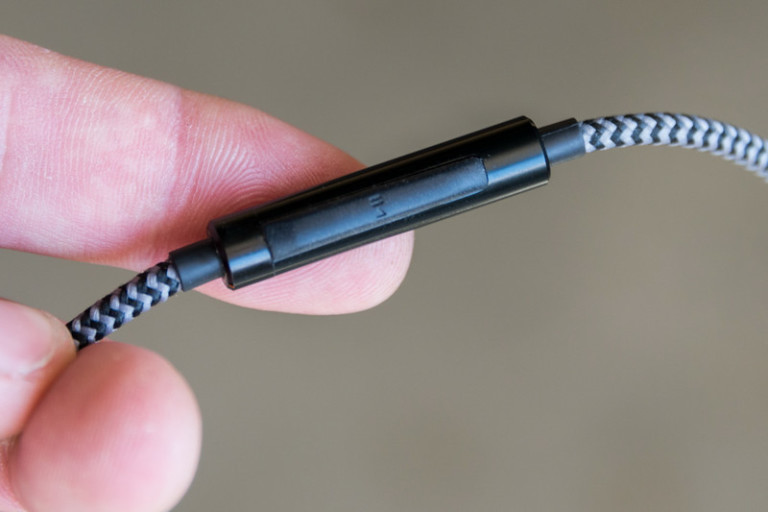 How long with they last?
Given their substantial build quality, including Kevlar-reinforced cables, the Thinksound On2 are poised to last you a long time, though we would feel better if a hard case was included for those who do a substantial amount of traveling.
Should you buy it?
Unless you've got something against wood, the Thinksound On2 are absolutely worth purchasing.
(digitaltrends.com, https://goo.gl/tWzo5e)
Comments
comments