THE GOOD: Roku TV delivers the best smart-TV experience on the market. A superb user interface makes its thousands of apps and streaming video easy to use from the TV's own simple remote. It's also less expensive and more frequently updated than just about any other smart TV.
THE BAD: Competing entry-level TVs, namely Vizio's E series, deliver better image quality for a bit more money. No Ethernet port.
THE BOTTOM LINE: For buyers happy with "good enough" picture quality the TCL Roku TV is our favorite entry-level model, thanks to an awesome smart-TV suite and rock-bottom pricing.
This Black Friday and holiday season you can buy any number of dirt-cheap TVs, and many of them might even cost a few bucks less than Roku TVs made by TCL. The 32-inch version sells for an almost unbelievably inexpensive $125 at Walmart, for example, but some Black Friday deals are even cheaper.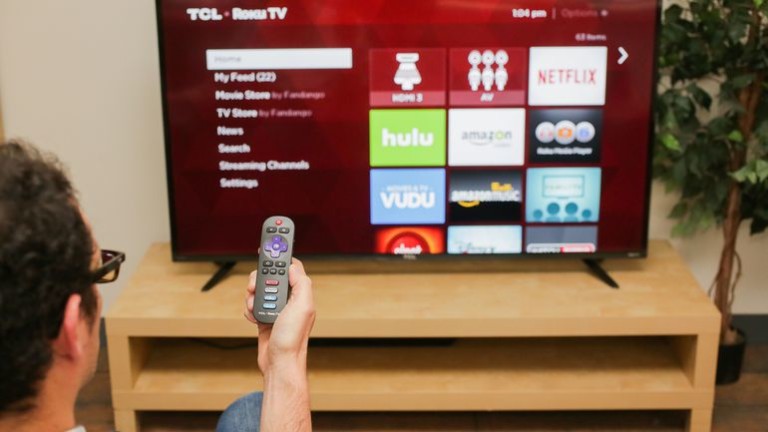 I'd still take the Roku TV, however. To stream Netflix and other stuff to one of those other TVs you'll probably have to connect an external device like a Chromecast or Roku Express, and eat into the savings by at least $30. Even if you have a streamer already (like a game console), you'll have to juggle a second remote. The whole arrangement can't match the simplicity and range of apps offered by a Roku TV.
The fact that you don't have to connect an external streaming device, combined with their dirt-cheap prices, makes TCL's Roku TVs our go-to ultrabudget budget pick at modest screen sizes this year.
Their main competition, as I see it, comes from Vizio's entry-level E series. It offers the equivalent of a Chromecast built in, comes in larger screen sizes and, most important, has a better overall picture in itslocal dimming models (40 inches and up). The downside? It's more expensive in general, and built-in Roku beats built-in Chromecast hands-down.
If you want a better picture in a cheap TV, then by all means grab one of Vizio's local dimming sets, or an even nicer TV, and maybe connect a Roku streamer to it. But if you just want a simple, no-frills smart TV with "good enough" image quality for as little cash as possible, TCL's Roku TVs win.
Editors' note: The video above was shot with another 2015 series of Roku TVs, but it applies to the models reviewed here in every important way beyond styling.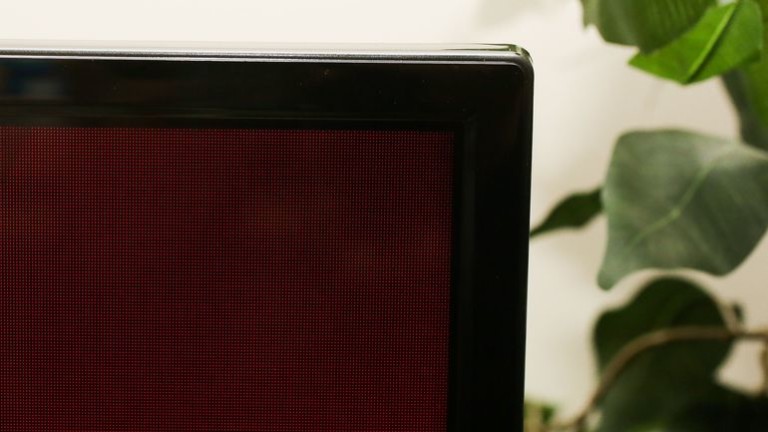 Series, pricing and alternate model information: I performed a hands-on evaluation of the 32-inch TCL 32S3750 and the 55-inch TCL 55FS3750, but this review also applies to the 28-inch, 40-inch and 48-inch, members of the FS3750 series, as well as the 43-inch TCL 43FP110 and the 49-inch 49FP110. All sizes have identical specs, aside from the 720p resolution and motion specification on the 28-inch and 32-inch sizes (see below for details). Technically the S3750 is a 2015 model (TCL says it remains current, however) and the FP110 is a 2016 model, but according to TCL all of these TVs should provide similar picture quality — their only difference is in design.
Here's how they stack up. Prices are from Amazon and, in the case of the 32-inch and 55-inch models, Walmart. They're current as of press time November 17, 2016, but don't be surprised if they're different when you check. For example, that $125 price on the 32-inch set will also be available from Amazon for Black Friday.
TCL S3750 AND FS110 SERIES ROKU TVS
| | | |
| --- | --- | --- |
| Model | Size | Price |
| 28S3750 | 28-inch | $160 |
| 32S3750 | 32-inch | $125 |
| 40FS3750 | 40-inch | $230 |
| 43FP110 | 43-inch | $300 |
| 48FS3750 | 48-inch | $330 |
| 49FP110 | 49-inch | $380 |
| 55FS3750 | 55-inch | $450 |
Last year I reviewed the FS3800 series along with Roku TVs from Insignia and Sharp, and all delivered very similar image quality to the FS3750. Earlier this year I reviewed 4K Roku TV models from TCL andInsignia, and again image quality was similar — and not much better than the non-4K versions. TCL's 4KUS5800 series, however, might be even cheaper at 55 inches than the 1080p sets reviewed here. If that's the case, I recommend the 4K models.
Smart TV meets simple TV
You're not paying extra for fancy metal finish or glass accents here. TCL's sets are bare-bones, with a thin, glossy black frame and prominent logos, including one for HDMI and another for Roku along the bottom.
All of the S3750 and FS110 sets have the two-legged stand design that supposedly helps prevent toppling. The two are "cosmetically differentiated" according to Roku, but they look almost identical. The main difference is in the stand legs, which are more rounded on the FS110 models.
I remain a huge fan of Roku's simple remote for TVs. It's tiny, with just a few buttons, and unless you dial in channel numbers from an antenna you probably won't miss the absent ones. I especially like the side-mounted volume control/mute and the shortcut buttons.
One issue with buying an S3750 from 2015? One of the remote shortcuts keys goes to Rdio, a music service that shut down last year. Roku's messaging is (as usual) clear and helpful, however, directing you to other music services on the platform.
Simplicity reigns with Roku's menu design. The main difference between its streaming devices and its TVs is the handful of icons along the top of the main home screen, like "Antenna TV," "DVR," "Blu-Ray player" and "HDMI 3." You'll choose a name for your connected gadget during the setup process, and you can easily change it later or hide unused inputs.
Roku TVs have access to all the thousands of apps found on Roku's platform, which still offers better coverage than any competitor, smart TV or otherwise. Netflix, Amazon, YouTube, Hulu, Plex, HBO Now, Showtime, Sling TV, PlayStation Vue, Vudu, Google Play Movies and TV, Watch ESPN, Fox Sports Now, FX Now, Comedy Central, Starz, PBS Kids…if there's a video app that isn't iTunes, Roku almost certainly has it.
All of the Roku TVs I've tested respond quickly and serve up videos with minimal delays. Search is the best in the business overall, and in general the interface is as friendly and simple as it gets. For more info, check out my review of my favorite Roku device, the $50 Streaming Stick.
Pause live TV, listen privately
Unlike competing smart TVs Roku sets receive regular software updates. The most recent, available not only on the TVs reviewed here but on every Roku TV ever sold stretching back to 2014, adds two new features: live TV pause and private listening via the Roku app.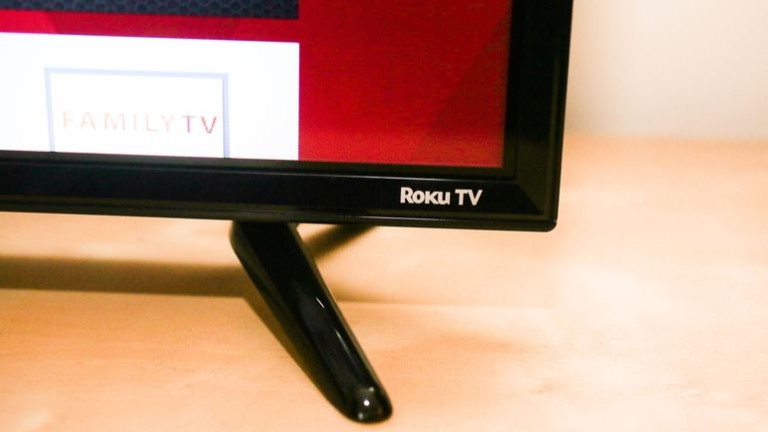 Now Roku TVs can pause live TV that comes via their built-in antennas, no DVR required. To use the feature I inserted a USB memory stick into the TV's USB port (an optional part of the antenna setup process, 16GB or larger stick required), started watching a live show, and hit the pause button on the remote.
It worked exactly as expected, building a "buffer" of up to 90 minutes. I could rewind and fast-forward freely within the buffer, skipping commercials and resuming the action at will. Unfortunately there's no video indication of where you end up during fast-forward — the only thing you get is a time indicator — but otherwise I have no complaints. Once the buffer filled up it started erasing from the beginning, keeping that 90-minute size.
Unlike a standard DVR you can't schedule recordings (yet), Roku TVs still lack a program guide, but it's still a very cool feature if you use the antenna, and something no other TV offers.
Another unique feature newly added via software is the ability to listen to audio from the TV using Roku's app (free for iOS and Android phones and tablets). Just plug a pair of headphones into your phone, hit the headphone icon in the app, and audio is muted on the TV and comes through the 'phones instead.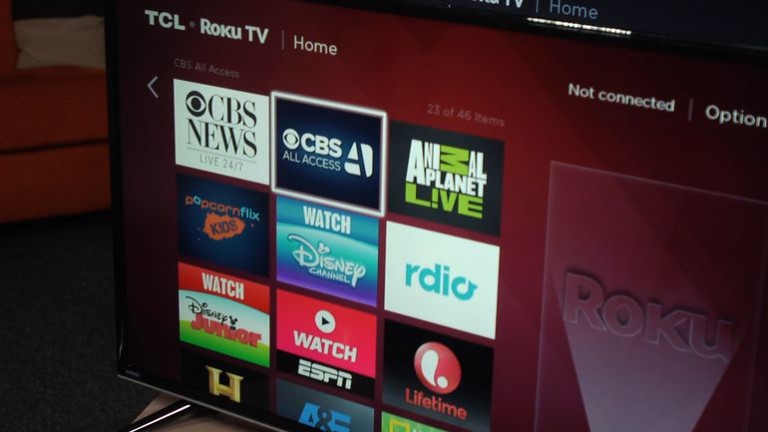 It worked well in my tests of the TV using wired headphones plugged into my phone, with clear audio and excellent lip sync. I didn't test it with Bluetooth headphones this time around, but they caused lip sync issues when I tested this feature on the Stick.
KEY TV FEATURES
| | |
| --- | --- |
| Display technology: | LED LCD |
| LED backlight: | Direct lit |
| Resolution: | 1080p or 720p |
| HDR compatible: | No |
| Screen shape: | Flat |
| Smart TV: | Roku |
| Remote: | Standard |
| 3D capable: | No |
Beyond its smarts, the TCL S3750/43FP110 is a bare-bones television. Most sizes in these series have 1080p resolution and a so-called 120Hz refresh rate, while the smaller sets (28- and 32-inch) have 720p resolution and a 60Hz refresh rate. Neither made a noticeable difference in our picture quality tests. Something that might have made a difference, local dimming, is also absent.
They all have the following connections:
3 HDMI inputs
1 analog (composite) video input
1 USB port (2.0)
1 headphone jack
1 optical digital audio output
1 RF (antenna) input
Unlike 4K Roku TVs (and most competing TVs) the S3750 and FP110 lack wired Ethernet ports–you'll have to connect them with Wi-Fi. All have have 802.11g and support both 2.4 and 5GHz networks, and I had no problems connecting or streaming video.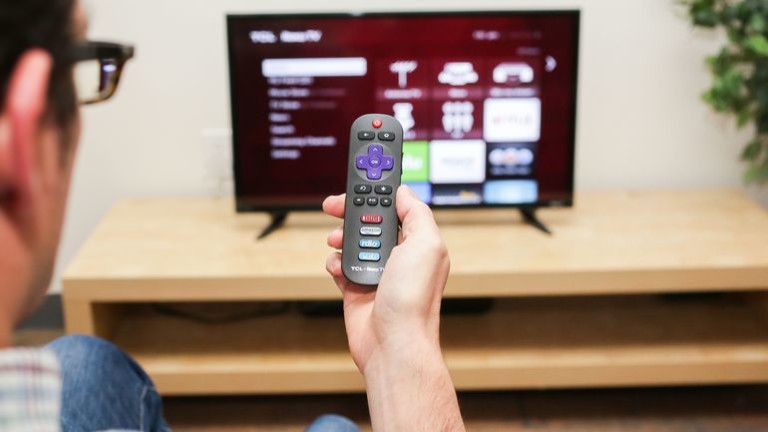 Picture quality: Is good enough good enough for you?
Since I've already reviewed past versions that deliver nearly identical image quality, this review won't be as thorough as my other TV reviews in evaluating the image quality of the 55FS3750 and the 32S3750. I did spend some time comparing the 55-inch set side-by-side with the 50-inch Vizio E50-D1 (review coming soon) and the 50-inch, 4K resolution Insignia NS-­50DR710NA17, however.
The basic takeaway is that the Vizio is better than either one, and I expect that any of Vizio's local dimming sets (40 inches and larger in the E series) to have an advantage over the Roku TVs. The Roku sets' pictures are perfectly fine for the price, however.
Between the three the TCL showed the lightest black levels and therefore the worst contrast and overall punch in a dim room. The Vizio looked a lot better, with deeper blacks that made the image appear more rich and realistic, thanks to its local dimming backlight.

I didn't calibrate or measure the FS3750's color for this review but eyeing all three TVs side by side with program material, colors looked accurate enough in the best picture mode, which is Movie on the Roku sets.
There were no major uniformity issues (bright spots) on the screens of my FS3750 review samples, andmotion resolution (blurring) was the same on all three Rokus — consistent with a 60Hz set at 300 lines. The 32-inch Roku TV showed the same result, so the "120Hz" spec on the larger models is basically fake: it doesn't translate to better image quality. Input lag was the same (quite good) whether Game mode was on or off: 31.2 milliseconds on the 32-incher and 28.9 on the 55-incher.
I also streamed video from Netflix and Amazon in both 4K resolution (on the Insignia) and 1080p (on the 55-inch Roku) and it was nearly impossible, as usual, to spot any difference. Looking very closely from a close seating distance at some areas, for example Billy Bob Thornton's hair in "Goliath," the 4K set maybe looked a tad sharper, but it was very subtle. In other words, 1080p streaming looks great, 4K resolution on the the Insignia (and on other 4K Roku TVs I've seen) doesn't really improve image quality, and it's not worth paying extra for in my book, especially at these screen sizes.
(cnet.com, https://goo.gl/K7xFbl)
Comments
comments