Our Verdict
If you're looking for a cheap Bluetooth speaker to fill your room with sheer volume levels, Sound One Rock is pretty value for money. Look beneath that shiny exterior though, and you'll find a lack of impact in most genres. We also encountered a couple of issues with the Bluetooth and AUX connectivity during our review. Overall, if you get it for the usual deal price of sub-1k, go for it. Anything more than that, you might as well shell a bit extra for the JBL GO or save up for the Flip II.
CONS
Bad button placement
Flat audio
Vibration causes audible disturbance at higher volumes
Sound One Rock: Detailed Review
Affordable Bluetooth speakers are almost dime a dozen these days. As a result, it is quite possible to get something from a brand you've not heard of, in the hopes of getting a good deal, but only to get disappointed eventually. The Sound One Rock defies the norm when it comes to cheap Bluetooth speakers. It comes with a nice design, adequate power and acceptable sound quality, especially for its current online price of Rs.990 on some e-commerce portals. Is it worth even that? Let's find out.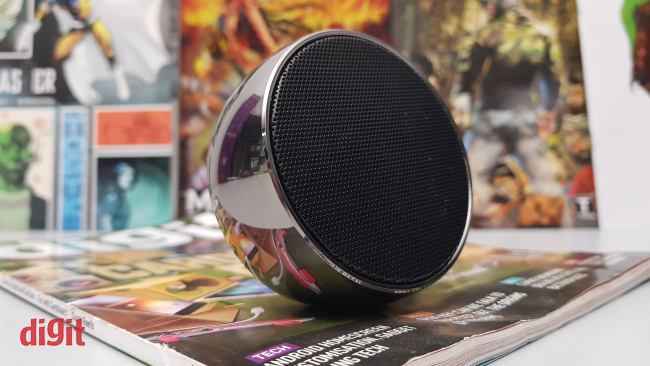 Build and Design
The Sound One Rock sports some impressive bling. With a chrome finish on the sides, the cylindrical body feels quite heavy. While it is possible to spot a few finishing blemishes if you look close enough, for the most part, the Rock feels adequately well designed. A rubber strip running around the bottom prevents it from moving around on most surfaces, which is necessary if you push the volume all the way.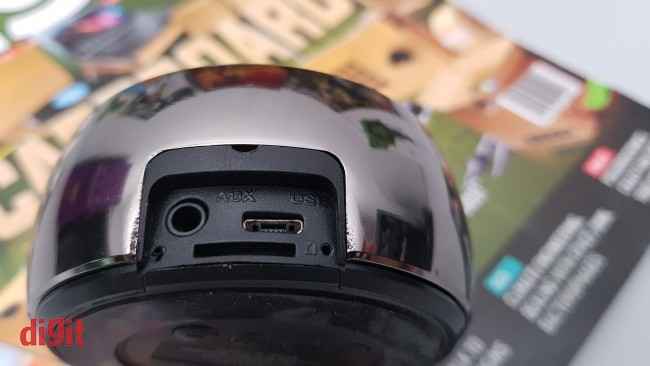 While most devices in this price range attempt a high-end finish on cheaper material like plastic, the body of the Rock speaker is covered with metal on the sides. The blemishes that we spoke of are visible around the cutout for the ports. Speaking of ports, the speaker comes with Aux-in and micro-SD support and also supports micro-USB charging. The grille and the base are built of standard quality plastic – nothing impressive there. While the speaker is meant to be placed flat on a surface for playback, it is also possible to make it stand on the port cutout, which might help in directing the music output in a particular direction. There's also a helpful LED indicator. There's no information about water resistance, and going by the metal heavy design, it would be safe to keep this one away from the occasional splashing.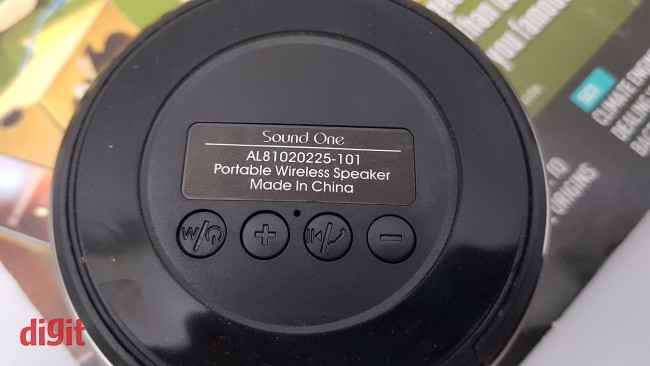 The buttons for playback (also to interact with calls), volume increase and decrease (also to change tracks) as well as power are located at the bottom of the speaker. Which means that every time you need to use those buttons you will have to pick it up or turn it around. While this might count as nitpicking, most speakers that provide buttons try to make them easily accessible. Although, do keep in mind that this is unit is marked at Rs.1890 and easily sells for under Rs.1000 on e-commerce sites.
Features
Sound One Rock comes with both visual and audio cues for battery level and connectivity. The LED indicator is placed within the port cutout and changes between red and blue, as well as stable and blinking to indicate the different states.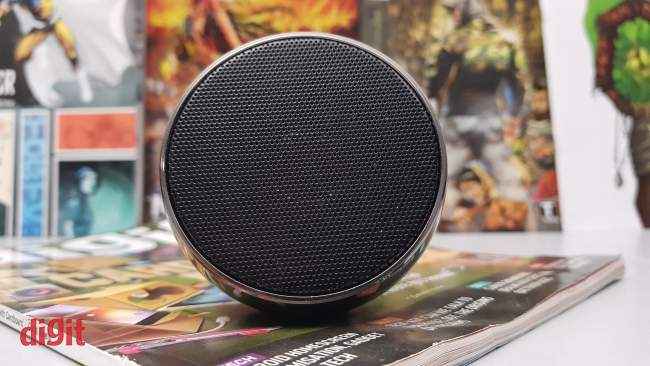 The device supports daisy chaining with other Rock units, although we couldn't verify the feature or its performance since we only had one unit with us. It also supports answering calls via speakerphone.
Performance
The one thing that the Sound One Rock gets right is the power. The 3W speaker blasts out music to the point where you might have to take measures to stop it from vibrating off certain surfaces – which makes it troublesome to keep it on anything but a flat surface. Even if it doesn't move around, the vibrations still affect the listening experience unless you decide to keep the volume below the 60-70% mark. This, on the other hand, takes out the punch from the listening experience entirely.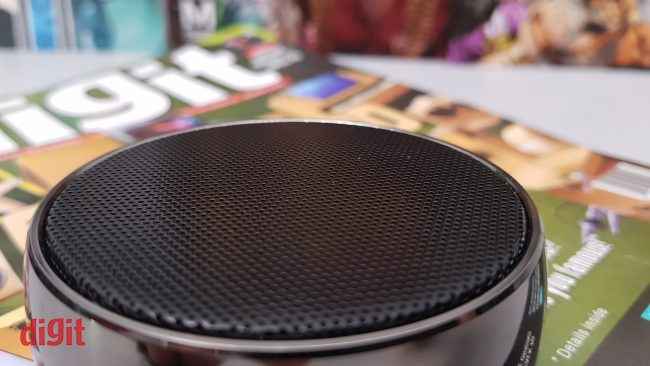 The Sound One Rock tries to come across as a good portable speaker for bassheads, but the bass is anything but impactful. What is happening here is that the speaker tries to compensate for its lacking impact with loudness, which makes it quite a drab experience to listen to tracks like Magenta Riddim by DJ Snake and Uptown Funk by Bruno Mars. When it comes to other kinds of music, the Sound One Rock is incapable of providing any depth to complex tracks with a number of instruments, like Pull Me Under by Dream Theater. The Sound One Rock is built with the output directed upwards, as opposed to the typical omnidirectional output that we see in more expensive units like the UE Wonderboom. While this does still produce a pretty balanced output with respect to direction, the difference is felt in its lack of overall power. Tracks like Hunter by Bjork fell very flat, contrary to how they should sound. The overall sound signature of the Sound One Rock tends towards the warmer side, and even on relatively instrument-free tracks like Hello by Adele, it does a pretty good job.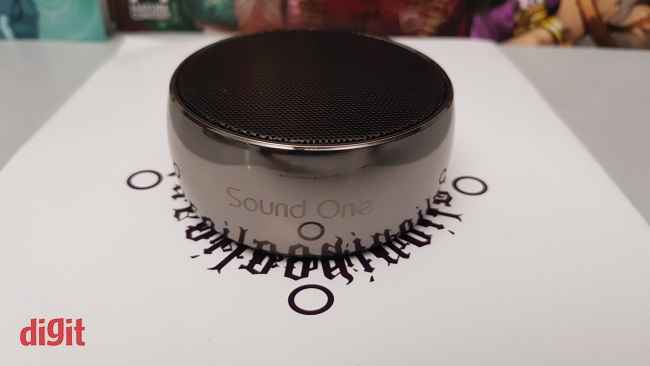 There are a couple of other issues that plague the Sound One Rock's performance. For starters, we noticed a delay in the audio playback while streaming video content. While it wasn't persistent with other devices, it was quite noticeable. With the 3.5mm audio jack, the issue was the connection stability, with the slightest movements sometimes causing the speaker to be disconnected from the audio source. The mic placement on the device is not entirely clear, although its performance is satisfactory.
Verdict
The Sound One Rock is an inexpensive Bluetooth speaker that comes across as one that wants to create a good first impression with its shiny, chrome-finish build. Unfortunately, the low price tag comes at the cost (we're aware the pun there, thank you) of power, which Sound One seems to have confused with volume. The audio delivery lacks impact in most genres of music, save for a couple of vocal-heavy tracks in the mid to low-mid range. If you're looking for a mindless room-filler that can do the job and not cost you a bomb, the Sound One Rock isn't a bad option. Look beneath that shiny exterior for quality and pretty soon you'd want to look elsewhere.
(digit.in, https://goo.gl/E8Sdmt)
Comments
comments