We almost couldn't find the Sony's long-awaited 4K Blu-ray player amidst all the shiny new Sony 2017 TVs at CES.
But tucked away on its own stand next to some massive TVs was the UBP-X800.
With its price tag of €400 (so around £400/$600 in UK, we presume), the promise of excellent 4K HDR picture, high-resolution music support and more, we have high hopes for this Sony 4K player.
Build and connections
The UBP-X800 looks just like any other Blu-ray player – a slim, rectangular frame with minimal buttons and an optical disc drive.
The player's chassis is made of a rigid 'frame and beam' design that's meant to reduce mechanical vibration.
Connections on the X800 are sparse but practical, including two HDMI outputs with HDCP2.2 specification for playing 4K Blu-rays.
Sony provides twin HDMI outputs to feed audio and video signals separately for the best performance.
Other specs include a coaxial digital output, an ethernet port, Bluetooth connectivity and USB port for playing media off USB sticks and hard drives.
The UBP-X800 has built-in wi-fi, but the ethernet port is valuable for when you want stable, full-fat 4K streams from video apps like Netflix and Amazon Video.
Features
Sony's support for formats is usually exhaustive, and the UBP-X800 is no exception.
The X800's Precision HD optical drive can play anything from 4K HDR Blu-rays to CDs. There's even support for DVD-Audio and SACDs (remember them?).
The Sony player has the necessary video codecs to play 4K HDR content from Netflix and Amazon, and is also capable of upscaling standard and high definition video up to 'near' 4K resolution.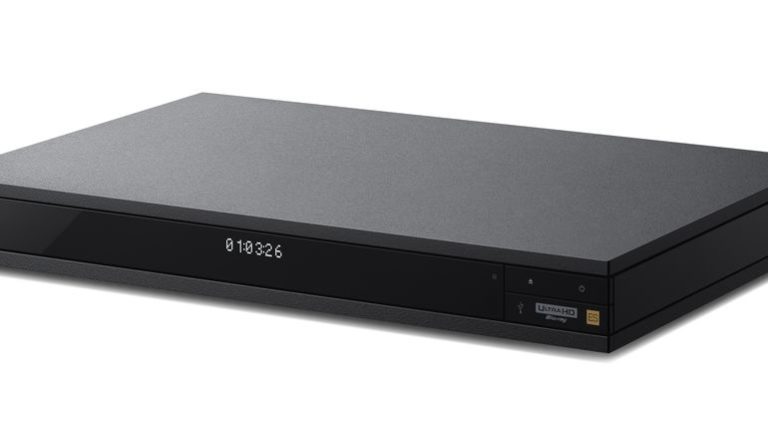 Much like the Award-winning UHP-H1, the X800 isn't just a video player. Sony has paid special attention to the audio side of things as well.
The player can handle high-resolution files up to 24-bit/192kHz, and supports all popular formats and even some rarer ones, such as DSD 11.2MHz files.
Sony's own DSEE HX upscaling engine can also bump up the frequency and bit-depth of any low-res files for supposedly better sound performance.
Performance
Unfortunately, we weren't able to see the UBP-X800 in action, so we'll have to wait until we get our review sample to see what the X800 can do.
But we can speculate, as Sony has had an extremely good track record with its Blu-ray players.
Its budget players have been winning Best Buy and Product of the Year Awards for the past few years, with the BDP-S6700 (£140/$210) and UH-HP1 (£350/$525) being the most recent 2016 Award-winners.
Their picture quality has been nothing short of stellar, delivering clear, detailed, smooth and colourful pictures that succeed in looking natural and immersive.
We can only hope that that same level of high quality performance comes through in the UBP-X800.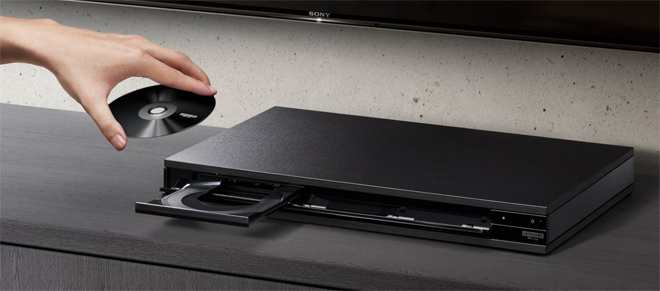 Initial verdict
Sony does have steep competition, though: the four-star Panasonic DMP-UB700 is the player's natural rival at £400/$600, but it's the five-star Award-winning Panasonic DMP-UB900 (£600/$900) that is still the one to beat when it comes to 4K disc players.
Can the more affordable Sony UBP-X800 beat this excellent Panasonic player?
We shall soon find out.
(whathifi.com, https://goo.gl/Ul892c)
Comments
comments