WHAT IS THE SONY A1?
Sony has finally made a 4K OLED TV, and it's called the A1 (or A1E in the US). This isn't Sony's first dance with OLED tech – the company released an 11-inch model in 2011 and it cost around £3000/$4500 – but this is Sony entering the OLED game in earnest. The A1 will be released in 55-, 65- and 77-inch sizes.
SONY A1 – DESIGN AND FEATURES
CES 2017 has already given us some very shiny TVs, but Sony's first OLED looks nothing like the rest. You don't get the chunky soundbar base approach, which Panasonic went for with the Panasonic EZ1000 series. You don't get the fancy metallic stand of the Samsung Q9F. Sony has also resisted the temptation to show off and make its OLED TV super-thin, like LG has with its 'wallpaper' W7 OLED.
Instead, it almost looks like Sony has gone for a minimalist design – from the front the A1 seemingly doesn't bother with a stand at all. All you see is a slab of glass, protected by a thin metal frame. There are no feet, so the display sits directly on your AV rack or table.
You only notice the stand once you look to the back – Sony has gone for the kick-stand approach, which goes nicely with the whole understated vibe the A1 is clearly going for. If you want a TV to blend in, this should do very nicely.
The stand serves a few purposes. Rip off the cloth cover panel and you'll find the stand houses the TV's subwoofer and connections. Collapse the stand and it can also serve as the TV's built-in wall mount.
As for speakers, you won't find any. The Sony A1 is unique in the way it produces sound. Sony's 'Acoustic Surface' tech vibrates the screen, and the screen pumps out the sound. My demo at CES didn't feature sound, so I can't say how well this weird technology works, but I'll definitely have a good listen (and look out for a potentially vibrating picture) when I do the full review.
On the smart TV front, the Sony A1 will continue to use the Android TV interface, which is compatible with Google Cast. I'm told that the TV will receive an update to make it run on Android 7.0 Nougat.
More importantly, the Sony A1 supports the Dolby Vision variant of HDR (high dynamic range) alongside the more common HDR10 standard. Until now, LG was the only major manufacturer to do so – it's good to see Sony also offering consumers this choice.
SONY A1 – PERFORMANCE
Let's talk about that screen. Sony wouldn't say whether this panel was made in-house or manufactured by LG, but as LG is the only one pumping money into OLED tech, the latter is a safe bet.
Sony also wouldn't be drawn into giving out stats about brightness, but assuming this is one of LG's latest and best, I reckon we're looking at about 800 nits. That's what you get from the Panasonic EZ1000 series, which uses an LG panel.
Sony is quick to point out that it's not just the panel that matters, but the processing too. The Sony A1 features the X1 Extreme processor found in the excellent Sony KD-65ZD9BU, which was easily one of the most impressive TVs of 2016.
So how does it look? Well it's an OLED, so you get the characteristic perfect blacks and pin-sharp definition. I can confirm the A1 is effortlessly brighter than any OLED TV I reviewed in 2016, including LG's top-end Signature G6.
Peak brightness is typically a concern with OLED displays, but take one look at the Sony A1 and it's hard to imagine it will struggle with HDR. Its black levels are still indisputably better than anything from the LCD camp, and it manages convincing highlights without any obvious clipping.
What sticks out for me is the stability of the picture. Slow-motion pans and tracking shots are a challenge for even the best TVs, but the Sony A1 demonstrates remarkable composure, with no noticeable judder or stutter. This is a strength I've noticed in many of Sony's TVs, and it's evidence that the X1 Extreme processor is doing good work.
Of course, watching a bunch of pre-selected stock videos isn't an accurate test of picture quality – I'll put the Sony A1 through a more varied obstacle course in my final review.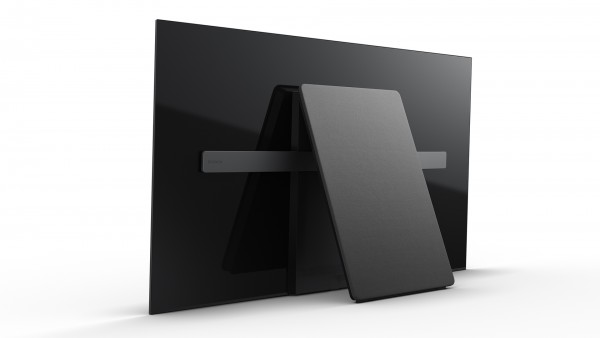 EARLY VERDICT
It's a shame that it's taken so long for Sony to put out a 4K OLED TV, because the Sony A1 is really quite impressive. Even at this early stage, it's clear that Sony has made something that's a pleasure to behold. Assuming the pricing isn't overly ambitious, I reckon Sony could be onto a winner.
(trustedreviews.com, https://goo.gl/YjG8HF)
Comments
comments