2017 will be seen as the year of the smart speaker. But what is a smart speaker? And what does it do? We give you the lowdown on the latest trend in the audio world.
When Amazon unveiled its Echo speaker with Alexa voice-control last year, we took one step closer to realising our sci-fi dreams of controlling the tech in our lives by simple voice commands.
Fast-forward to 2017 and smart speakers are on the rise. Google released a smart speaker with its own voice assistant built in, a dozen new models were unveiled at IFA 2017, Amazon brought out mark two versions of its Echos, Sonos has its own One, and Apple's Siri-controlled HomePod will be out just in time for Christmas – it looks like the latest technology trend is fully underway.
But what exactly is a smart speaker? What can you do with it, and should you buy one? Read on to find out…
*** Note : £1 = $1.32 (correct at time of post)
What is a smart speaker?
Technically, anything that a speaker does beyond just emitting sound can be labelled as 'smart'.
So the fact that wireless speakers feature Bluetooth, NFC, speakerphone abilities and can be controlled by apps already make them smart speakers.
But for our purposes, and because the tech industry in general is going with this description, 'smart speakers' are wireless speakers with voice control built into them. Basically, if you can shout commands at your wireless speaker to make it do things, it's a smart speaker.
Smart speakers tend to be single-unit wireless speakers, and have artificial intelligence (AI) from Amazon, Apple, Google or Microsoft built into them.
These come in the form of voice-controlled personal assistants, with the most popular (so far) being Amazon's Alexa and Google's Google Assistant. Apple's Siri is, of course, the brains behind the much-vaunted HomePod speaker, while there are rumours Harman Kardon is building a smart speaker with Microsoft's Cortana built in.
What can a smart speaker do?
You can ask your smart speaker to play a song or playlist. You can ask it to set a timer while baking a soufflé. You can control your AV system. You can ask it to turn down the lights in your room, turn up the heating, ask for the weather report, check the traffic, book an Uber, tell it to create a to-do list or get it to tell you a joke.
If you're thinking this sounds exactly like having your own digital butler à la Iron Man's JARVIS, well, you're not far off.
All you have to do is say the magic words – 'OK Google', 'Alexa' or 'Hey Siri' – and your smart speaker will prick its ears up and wait to hear your command.
What you can do with a smart speaker depends largely on which AI your speaker has inside it – Alexa, Siri and Google Assistant work in slightly different ways and work with different apps and services – and the extent of your smart home.
Alexa and Google Assistant both work with the big ones: Spotify (free and Premium), TuneIn Radio, Philips Hue, Nest, Hive, Samsung SmartThings, IFTTT (If This Then That), Kayak and, best of all, Domino's Pizza.
Alexa has the upper hand in having more 'skills' and working with a greater and broader variety of third-party apps (such as National Rail, Just Eat, Uber, Lyft, Expedia, Fitbit, Plex, Tube status updates and Amazon Music). It even works with Google Calendar.
Google Assistant, meanwhile, doesn't even support all of Google's services (such as Mail, which is baffling), but it does have the world's most powerful search engine at its disposal. So it's better at answering your questions and providing useful information.
It also works with Google Play Music, iHeart Radio, The Food Network and, through Chromecast and its compatible products, you can voice-control YouTube and Netflix videos on your TVs.
Meanwhile, Apple's typically closed ecosystem means Siri is likely to work best (and perhaps only) with its native iOS apps: Apple Music, HomeKit, iMessage, Podcast, Reminders, Maps – basically anything that Siri can control on iPhones now.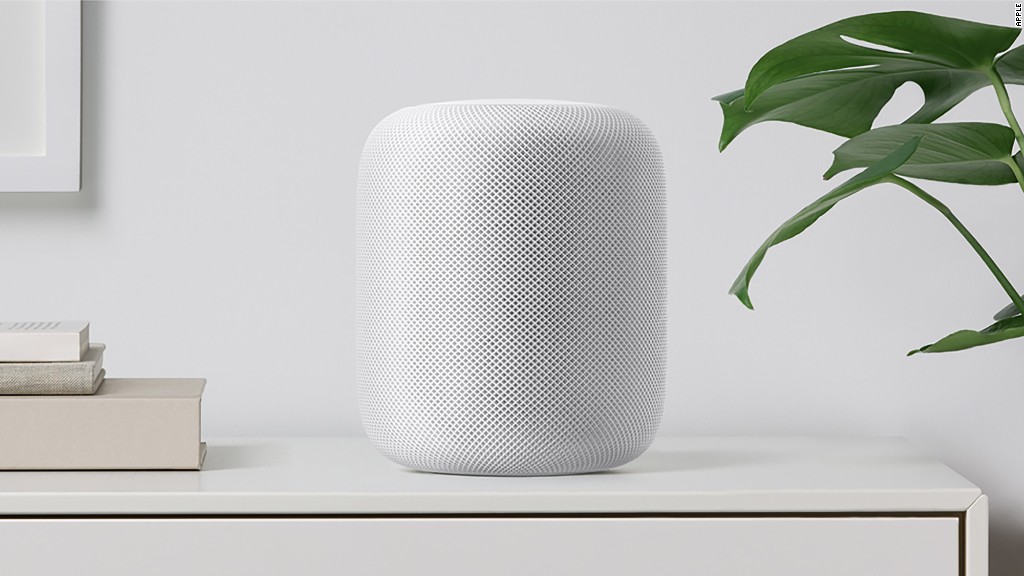 We're hoping Siri (and HomePod) will be compatible with more third-party apps, though, and that it gets a much-needed update regarding its intuitiveness – otherwise it will seriously lag behind its Alexa and Google Assistant rivals.
Smart speakers still function as basic wireless speakers, too. You can stream songs to them via Bluetooth, AirPlay and/or wi-fi, while a lot of them support multi-room streaming.
What are the alternatives?
The first smart speakers, Amazon Echo and Google Home, prioritised the 'smart' aspects over audio performance. We aren't huge fans of the way they sound, and wouldn't recommend them as the main music source in your home.
Which is why we're hoping the new crop of smart speakers – such as Sony LF-S50G, Panasonic SC-GA10, Ultimate Ears Blast/Megablast and Apple HomePod – will deliver far better sound quality.
If you're not fussed about controlling your music using voice commands and simply want a good wireless speaker with good sound quality, you're spoilt for choice in that department.
There are some fantastic wireless speakers in every shape, size and price range – read our handy guide to finding the perfect wireless speaker for you.
Plenty of existing wireless speakers (such as the Libratone Zipp and UE Boom 2) are also getting Alexa voice control as part of a software update, so if you're on the lookout for a good-sounding wireless speaker and want to simply try out the voice-control aspect, you don't need to go all-in on a dedicated smart speaker.
What smart speakers are available?
But if you have your heart set on a smart speaker, here's a list of all the products currently available or coming soon on the market.
If you're keen on Amazon's Alexa AI, these are the speakers for you:
Amazon Echo
Tested at £150
Amazon started the whole smart speaker trend with the clever Echo. It's an okay-ish Bluetooth speaker, and it's affordable, fun to use and genuinely useful in controlling your smart home. We're hoping the new Amazon Echo (2017) and Echo Plus – £90 and £140 respectively – will offer better sound quality along with its clever features (which will include multi-room, too).
Sonos One
Tested at £200
The much anticipated Sonos One is essentially a Play:1 with great Alexa integration – it sounds great, it looks great, and comes with all the benefits of Sonos's multi-room ecosystem alongside the Alexa smarts. We're still waiting on Alexa integration across all the streaming services Sonos has to offer (especially Spotify), but the One is the most well-specified and best-sounding smart speaker we've heard yet.
Ultimate Ears Blast and Megablast
£200 and £270 / due 26th October
Ultimate Ears' two new Bluetooth speakers are the first portable speakers to support Alexa voice control. Alexa aside, we're expecting them to retain all the best qualities that we've come to love about UE speakers: excellent portability, rugged build, and fun, easy to use features. Oh, and punchy, enthusiastic, 360-degree sound.
Libratone Zipp (2015)
Tested at £220 / Alexa update due in 'autumn'
We've admired the Libratone Zipps for a few years now, so are eager to try out the current generation again once it gets an Alexa update this 'autumn'. Expect Apple AirPlay 2 support in December, too.
Harman Kardon Allure
£250 / due late 2017
Harman Kardon's Allure may look like a food processor, but it has 360-degree ambient lighting (that reacts to voice commands and changes with the music!) to complement its 360-degree sound. With Alexa and Bluetooth on board, this speaker is due towards the end of 2017.
Other Alexa-powered smart speakers include Onkyo P3, Pioneer Elite F4, KitSound Voice One, Tibo Choros Tap, and Ultimate Ears Boom 2 and Megaboom.
Prefer Google Assistant? Here are the speakers you'll want to check out:
Google Home
Tested at £130
Don't use the Google Home speaker for its so-so sound; use it for its Chromecast streaming and multi-room abilities. A new premium version (codenamed Google Home Max) and a smaller £50 Google Home Mini are also part of Google's smart family.
Sony LF-S50G
£200 / due November 2017
It's not a sexy name, but the Sony's first smart speaker has us excited: wi-fi, Bluetooth, gesture controls, splash-proof cover in two colours (black or white) and, this being Sony, a strong focus on ensuring its 360-degree sound performs better than the current crop of smart speakers.
Panasonic SC-GA10
Pricing tbc / due early 2018
Panasonic has gone for something a little different in the design stakes – it's cuboid rather than cylindrical. Interestingly, the GA10 features Tidal alongside the usual Spotify and TuneIn Radio music sources.
JBL Link 10, 20, 300
£150, £180, £250 / due late 2017
JBL has released a three-strong range of portable Bluetooth speakers with Google Assistant, all of which can support 24-bit/96kHz hi-res audio, have IPX7 waterproofing and Chromecast built-in.
Other Google Assistant-enabled speakers include the Onkyo G3, while Sonos One will add it in 2018.
If you're more of an Apple fan, then your choice is simple:
Apple HomePod
£350 / due December 2017
Apple's pricey HomePod will feature Siri, multi-room streaming via AirPlay 2, a touch-sensitive interface and, hopefully, good sound quality from its 360-degree design.
(whathifi.com, https://goo.gl/c1DErW)
Comments
comments