The Good: The compact Polk Omni S2 is one of the least-expensive Play-Fi multiroom speakers yet. It offers a big soundstage and lots of bass. The speaker sounds even better in stereo mode, and it's easy to set up — unlike the comparable Yamaha.
The Bad: No Bluetooth support. The Play-Fi app can be a little daunting for beginners. No way to adjust the sound quality — no EQ, for example — and it could sound confused with the wrong music. The superior Sonos One is only little more expensive.
The Bottom Line: The Polk Omni S2 is a well-priced, versatile Play-Fi speaker with decent sound quality, but Sonos' shadow looms large.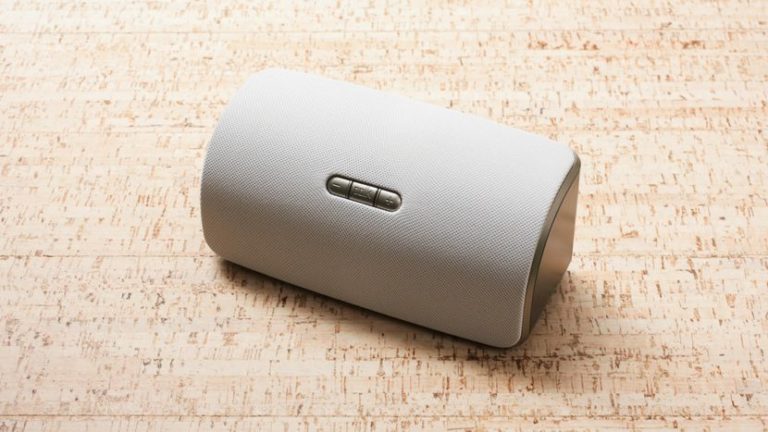 Sonos has been the best wireless multiroom audio system for so long, it's hard to remember a time that it wasn't around.  And for the last 10 years at least, pretenders have tried to nab the crown for themselves. One of the most serious of these is DTS, the same company behind the theater and home surround-sound format. Its Play-Fi system has been with us since 2013 and is now supported by over 20 brands.
I've reviewed several sound bars featuring Play-Fi over the years, but I haven't looked at a compatible budget speaker since the deplorable Phorus PS1. Unlike that wobbly first step into Wi-Fi speakers, the Polk Omni S2 is a polished product which offers fine sound quality for the money, and costs less than Sonos' superb entry-level One speaker. But unless you're already invested in Play-Fi, Sonos is worth the extra money.
The Polk is a versatile little speaker. It can be placed horizontally or upright and offers a choice of either a black or a white cover in the box. And you'll want to use that cover because the bare drivers are pretty ugly, even by ugly speaker standards. At least you get four of them: dual 2-inch full-range drivers and twin passive bass radiators.
The S2 measures 4 inches tall (or wide if you place it on its end), 9 inches long and 4 inches deep, and weighs 1.2 pounds (0.54 kg) . The version I reviewed doesn't come with a battery, but Polk does sell the $249 Polk Audio Omni S2 Rechargeable in case you want to hit the road.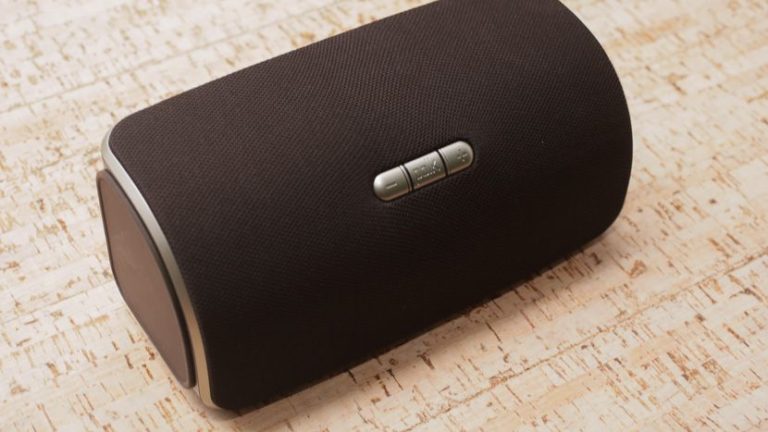 The Polk is designed around the Play-Fi multiroom system and supports a number of streaming services including Spotify Connect, DLNA, Pandora and Amazon Music. It's not the easiest app to use, but once you get the hang of it, it's pretty powerful. For example with a pair of S2s you can easily add them to an existing Play-Fi sound bar like the Polk SB1 Plus   as surrounds or even pair them in stereo mode. The Sonos also has a 3.5mm input but sadly doesn't offer Bluetooth. Play-Fi is also available as a desktop app enabling you to "cast" your PC's sound to the speaker, which gets around any streaming apps that aren't supported, but be aware that it won't sync with video sources such as YouTube.
How does the S2 sound? My initial impressions were good. It goes loud and it has loads of bass — maybe a little too much at times — for a speaker of its size. There are inevitable compromises with a system of this size, and I've yet to hear any budget Wi-Fi speaker that didn't have a few sonic issues. While the speaker avoids the boxiness inherent with these kinds of products, it does mean that certain frequencies are emphasized; for example treble can be a little too splashy.
I found that the Polk was more open than both the Bluesound Pulse Flex and the Sonos One ($199.00 at Amazon.com) and had a bigger soundstage than you could hope to expect from a small speaker. The opening bars of Alt-Js "3WW" sounded deep and wide when played through the Polk, but it didn't overlook details such as the shaker eggs. The Sonos One and Bluesound both sounded a bit more constrained, but each of these came into their own when the chorus galloped in. The Polk couldn't control the vocal line, and it audibly wavered in volume, but the Sonos and Bluesound remained steady.
With simpler music the Polk was fine, and sounded great when paired with another S2 in stereo mode. If stereo is your intention, however, I'd seriously consider the Yamaha WX-010 (despite its terrible setup routine) or Sonos One as an alternative.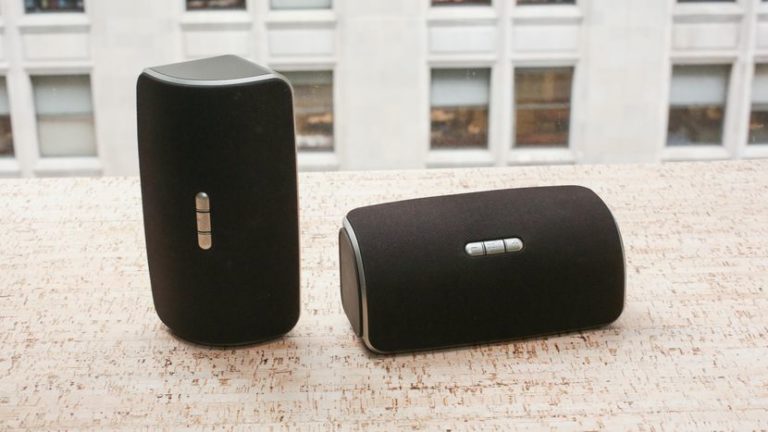 The Polk offers a lot of flexibility and an affordable price. While Play-Fi isn't our first choice of multiroom system, it offers solid manufacturer support. If you have a 2017 Onkyo or Pioneer receiver (which support Play-Fi) then the S2 is a logical next step into multiroom audio for minimal outlay.  On the other hand, if you're starting from scratch and want multiroom audio, Sonos, especially since its Alexa integration, is still king.
(cnet.com, https://goo.gl/3Kbmt3)
Comments
comments