There are three ways to get access to Sky's content. The options are the Now TV or Now TV Smart Box route or the Sky Q route, choosing either the standard option or the Silver offering. The question is, which is the right service for you?
This feature explains the differences between Now TV, Now TV Smart Box, Sky Q and Sky Q Silver to help you decide which Sky option best suits your needs. Read on to find out which Sky package is right for you.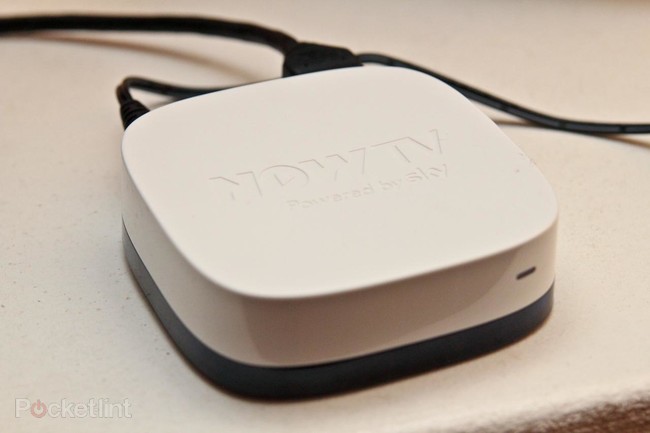 Now TV
Now TV is the cheapest way to access Sky's content and it is aimed at those who are unable to have regular Sky, perhaps due to lack of satellite or budget. There are two options, as we mentioned, with this section focusing on the original Now TV box that is still available alongside the new Now TV Smart Box.
Now TV is an online streaming service that offers access to live TV channels, as well as on demand services. The original Now TV box itself costs a one-off £14.99 and you will need internet access so take that into account. It is however worth noting that Now TV is also available on numerous devices including Chromecast, PS4, PS3, Xbox One, Xbox 360, YouView, Apple TV and Roku, as well as iOS and Android smartphones and tablets so you don't need to buy a separate box if you have any of the compatible devices.
Rather than a yearly contract like Sky+HD and Sky Q, Now TV has what it calls Now TV Passes that allow you to pay monthly for services. There is an Entertainment Pass for £6.99 a month, a Kids Pass for £2.99 a month, a Movies Pass for £9.99 a month and three Sports Passes from £6.99 and you can choose the ones you want and when. You can add any pass and take it away on a month-by-month basis, so add movies just for December for example.
The Entertainment Pass delivers a month's access to over 250 Sky Box Sets and 11 live channels that aren't available on Freeview including Sky Atlantic, Sky Living, MTC and Comedy Central, while the Kids Pass adds access to channels including Nickelodeon, Nick Jr and The Disney Channel. Movies offers a month's access to over 1000 movies on demand including a new premiere every day. Sports is split into a day pass for £6.99, a week pass for £10.99 and a month pass for £31.99, all of which offer access to the seven Sky Sports channels.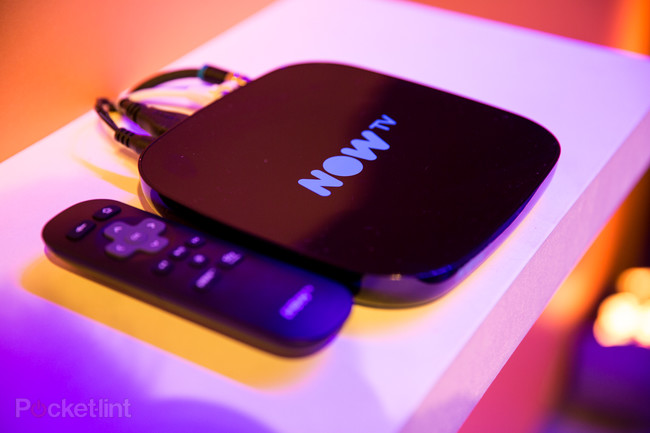 Now TV Smart Box
The Now TV Smart Box is the second of the Now TV options. It is a larger, flatter device than the original Now TV box and it adds a digital TV tuner that can access the entire gamut of Freeview channels in the UK. That means you will be able to stream Sky entertainment, movies and sports, depending on the passes you select and an internet connection, as well as watch live TV over an ariel connection.
The new Now TV offers over 50 apps including the likes of BBC iPlayer and ITV Hub for catch-up TV, but you can also pause and rewind live TV by up to 30 minutes. There are over 60 free channels, including 12 HD channels, on top of those available with the Entertainment, Movies, Kids and Sports passes.
The Now TV Smart Box is available as a standalone box for £39.99, as part of a Now TV Combo monthly package deal, which includes a streaming pass, unlimited broadband and a phone line, or as part of a Value Pack that includes the Now TV box and savings on several months of your chosen pass, whether Entertainment, Sky Cinema or Sky Sports.
The Now TV Combo deal prices vary depending on the your choice of Sky pass, broadband and landline packages. The same four passes as the original are available and there are three broadband options comprising Brilliant Broadband up to 17MB, Fab Fibre up to 38MB and Super Fibre with speeds of up to 76MB. The cheapest option for the Now TV Smart Box is the Entertainment Pass with Brilliant Broadband, which costs £9.99 a month, plus line rental of £17.99, making it a total of £27.98 a month. For all the passes and the top broadband connection, you'll be looking at around £90 a month.
In terms of the Value Packs, you can get the Now TV Smart Box with a three-month Entertainment Pass or two-month Sky Cinema pass for £49.99. There is also the option of the box plus a five-month Entertainment pass or four-month Sky Cinema pass for £69.99.
As we said though, you could just buy the box on its own and get the same access as the original Now TV box, but with the addition of the live TV channels. The various passes for the new Now TV Smart Box provide the same channels as the those you get with the original Now TV box and you can opt in and out of them on a month-by-month basis as you can with the original.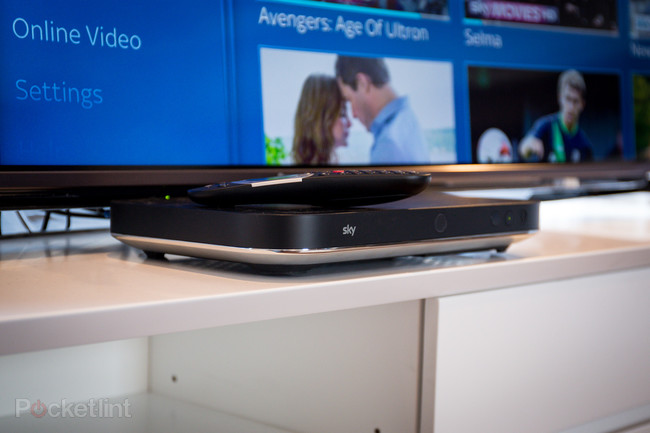 Sky Q
Sky Q replaces Sky+HD. Setup costs for Sky Q start from £15/$22.5 and packages start at £22/$33 a month with a minimum subscription of 18 months. This will give you 270 channels. There is also a £32/$48 a month bundle for 300 channels or £38/$56 a month bundle that offers 350 channels plus 350 Box Sets.
To add Sky Movies to any of those three bundles, you'll need to pay an extra £18/$27 a month, while Sky Sports will cost an extra £27.50 a month. Although if you want both movies and sports, you can add it to the standard Sky Q package for a combined total of £36/$45 a month.
Like there was with Sky+HD, there are two set-top boxes but there is more variation than just storage when it comes to the Sky Q service. In this section, we are focusing on Sky Q, while the next section will talk about Sky Q Silver.
Sky Q has eight tuners and 1TB of storage, which Sky says stores up to 150 hours of recorded HD content. It is Full HD compatible and it allows users to simultaneously record three channels, while watching a fourth, and there is support for watching on one tablet and one Sky Q Mini box too.
The Sky Q Mini box connects to the main Sky Q box via Wi-Fi or Powerline networking and it allows you to view Sky content in other rooms. It is essentially the new Multiscreen, allowing you to view live or recorded content, as well as watch catch-up and on demand services in whichever room you have put a Mini box into, in addition to your main room. Along with watching in other rooms, you'll also be able to pause and resume in another room, which is what Sky calls Fluid Viewing.
Sky Q Multiscreen costs an additional £12 per month on top of whichever bundle you have chosen to watch Sky in more than one room. The first Sky Q Mini Box is free, while each thereafter is £99.
An app called Sky Q Sync allows you to record a film or TV series and transfer the content to your tablet.
Sky Q also comes with a more intelligent interface than you'll find on Sky+HD or Now TV, with a more image-led service like you'd find on YouView. The home page has categories including Top Picks, Box Sets, Recordings, TV Guide on the left, with images on the right.
There is also a section called My Q that brings in shows you didn't get a chance to finish watching, the latest episode from one of your favourite series and other recommendations. Third Party apps will also be present in a side bar including VeVo and YouTube.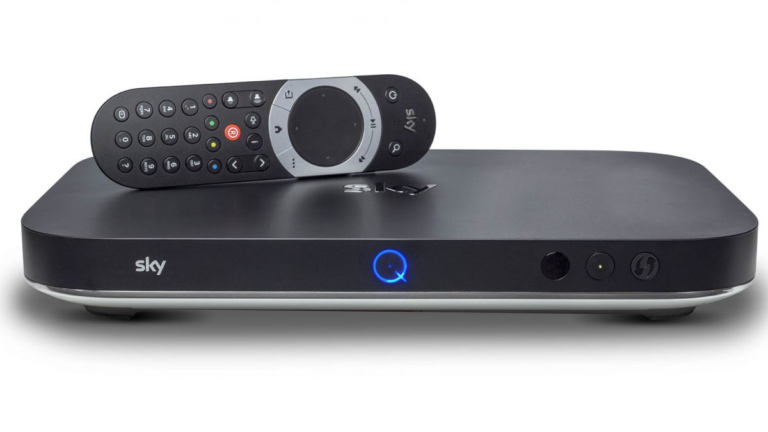 Sky Q Silver
Sky Q Silver offers a similar experience to Sky Q when it comes to the user interface and features such as Fluid Viewing, but it has one main difference: Ultra HD TV compatibility. The Sky Q Silver set-top box is 4K-ready for the Sky Ultra HD service. The regular Sky Q box doesn't offer this.
Sky Q Silver setup fees start from £60, with the box itself costing £199. The same three monthly bundles are available as the standard Sky Q the same Sky Movies and Sky Sports costs apply too, as well as the same minimum 18-month subscription applies too.
There are 12 tuners inside the Sky Q Silver box and 2TB of storage, which should allow for up to 350 hours of recorded HD content. The Sky Q Silver box will enable users to record four channels simultaneously, while watching a fifth and it also supports two tablets and two Sky Q Mini boxes, with all devices capable of viewing different content at the same time.
In addition to all the features mentioned already, the Sky Q service, which includes both set-top boxes will come with a new touch remote that connects via Bluetooth so you can hide your Sky Q box out of sight. There is also something called the Sky Q Hub which is a new router for Sky Broadband that integrates Powerline networking, allowing you to use your mains wiring to connect your Sky Q devices together rather than using Wi-Fi. You can use Wi-Fi instead though.
Each Sky Q box can also act as a Wi-Fi hotspot for your Sky Broadband but as you might have guessed, you'll need to make sure you have Sky Broadband for this to be an option. You don't however need Sky as your internet provider for any of Sky's TV services to work as standard, just for the hotspot feature.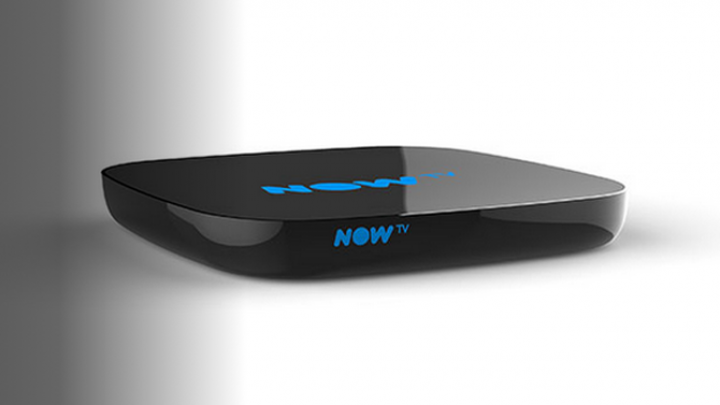 Conclusion
So which Sky TV service is right for you? Well, this very much depends on your budget and whether you have access to a satellite dish because if you don't, your only option is currently one of the Now TV choices, until 2018 when Sky Q will become available through broadband.
Now TV is great for anyone who wants access to Sky's content including Box Sets but doesn't have a huge amount of cash to splash. Ignoring the cost of internet, you could get Sky Entertainment and Sky Movies for £16.98 a month. For those with children, it will cost you £19.97 a month for the Entertainment, Movies and Kids package.
The new Now TV Smart Box is the option for those who want to access Sky's content, as well as live TV channels but again, don't have a huge amount of cash or access to a satellite dish. Ignoring the Now TV Combo deals, you could get Sky Entertainment, Movies and the Kids package for the same £19.97 a month as you'd pay with the original Now TV, but you'll get access to over 60 live TV channels too. The new box will cost you £39.99 up front though, so bear that in mind.
Sky Q is the most exciting of all three services, but it comes at a price. For the Entertainment and Movies like above on regular Sky Q, you'd be looking at £58/$87 a month. For the same on Sky Q Silver, it would be the same monthly cost but with a upfront cost, although you will get Ultra HD movies, TV shows and sport at no additional cost.
(pocket-lint.com, https://goo.gl/tn7yQT)
Comments
comments