THE GOOD: The iRulu BL20 is one of the least expensive projectors you can buy. Connectivity is solid, and the LED lamp lasts 20,000 hours.
THE BAD: Compared to more expensive projectors its image quality is simply terrible.
THE BOTTOM LINE: The iRulu BL20 delivers a big picture for cheap, but you're better off saving for something better.
Amazon users love this $150 projector. It produces a big image and costs less than half of name-brand competitors like the Epson 640. So I bought one and pitted it against the Epson.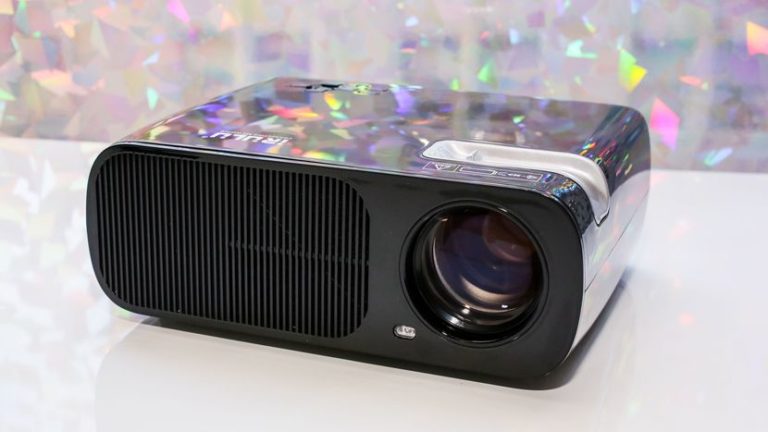 Long story short, the iRulu got its ass kicked.
Many of those Amazon reviews crow about the iRulu's picture quality, but I'm guessing the people writing them don't have another projector to compare it against. And in some ways they don't need one. A projector this cheap that can throw up an 80-inch or larger picture is likely "good enough" for many, many viewers, especially for only occasional use. At this price, maybe they're just happy it works at all.
But you're reading a CNET review, so you probably want to know what I think. In my book it's a no-brainer. Save up and get something better like that Epson.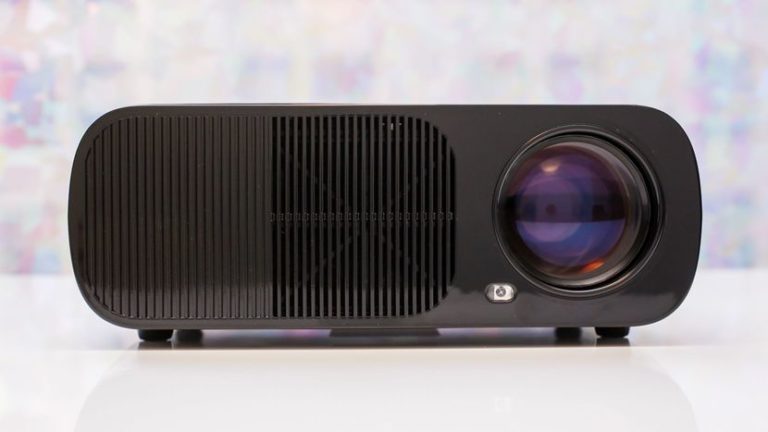 Basic specs
Native resolution: 800×480 pixels
Lumens spec: Not listed
Zoom: No
Lens Shift: No
3D-compatible: No
Lamp life (Normal mode): 20,000 hours
Replacement lamp cost: N/A
Like that Epson the iRulu doesn't have true HD resolution. Although it will take any high-def source like your cable box, Roku or game console, the image it throws on your screen isn't native HD. It's less detailed, blockier and shows issues like jagged lines that native 1080p projectors don't.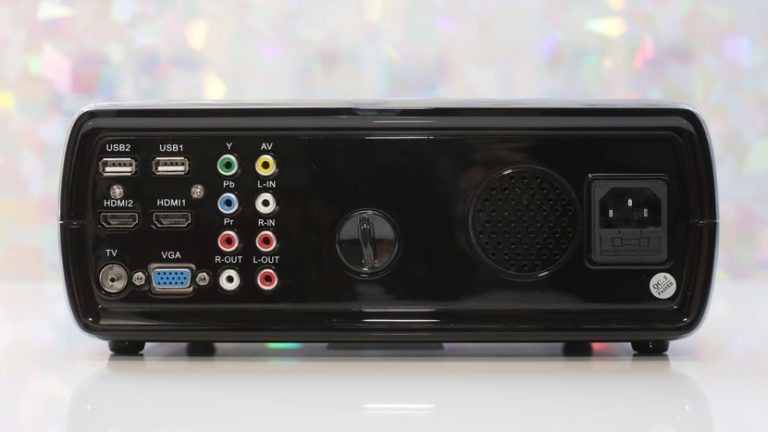 Most projectors list a lumens specification to describe their brightness but I couldn't find one on iRulu's web site or the user manual. According to my measurements it's extremely dim.
Like many cheaper projectors you'll have to physically move the iRulu to size it to your screen properly; there's no zoom or lens shift. If you're less persnickety about filling the screen completely, or if you're using a white wall or other makeshift projection surface, that's not an issue. There is a manual keystone control, but it's less exact than the digital one on the Epson, and using it causes the top or bottom edge (depending on your adjustment) to lose focus.
The iRulu uses a LED light engine, hence the extremely high lamp life that's easily its best feature. Most competitors use bulbs that last 5000 hours or so before you need to replace them (new bulbs cost $80 to $100).
Connectivity and convenience
HDMI inputs: 2
AV input: 2 (with component video)
PC input: Analog RGB
USB port: 2
MHL: Yes
Remote: Not backlit
Built-in speaker: Yes
Here's the iRulu's strongest showing. It has two HDMI (the Epson only has one) as well as two analog AV inputs. It's also compatible with MHL sources like compatible phones. There's also an input marked "TV," but I'm not sure what it's for. It doesn't fit any connection I'm familiar with.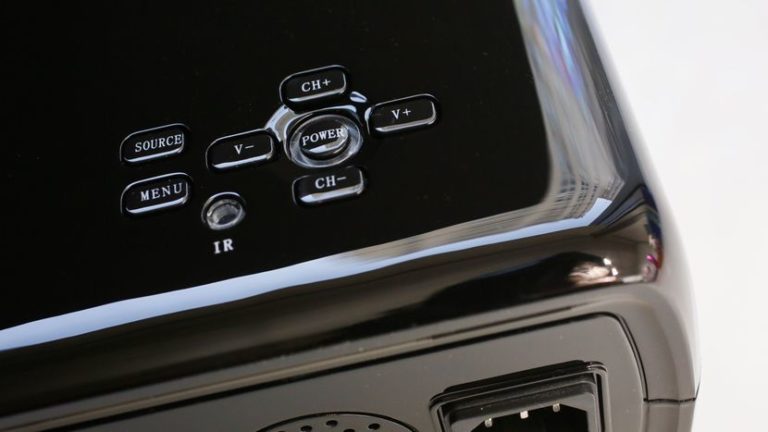 Picture quality details
The iRulu produced one of the worst pictures I've seen in years. Blown up to come as close to filling my 120-inch test screen as possible, its image was bland and lifeless, with muted colors, pale skin tones and almost no pop. Jagged edges and unnatural crawling movement was visible in lines and there was ample evidence of visible pixel structure (the screen door effect). The image was very soft overall, an effect of the low resolution, and looked like I was viewing standard-def or VHS tape. Focus across the screen was especially bad, with blurrier edges even though the middle was in focus.
My measurements backed up what my eyes told me. Color was as inaccurate as any display I've seen, with a super-blue color temperature and narrow gamut, and light output was feeble. I couldn't get more than 3.5 foot-lamberts (fL) off my test screen. The Epson at 67 fL is nearly 20 times brighter, and typical mid-sized TVs peak at around 100. Making the iRulu's image smaller (moving it closer to the screen) helped of course; at 86 inches it hit about 6 fL, but that's still crazy-dim. It was at its most watchable in a completely blacked-out room, but any ambient light basically killed an already weak presentation.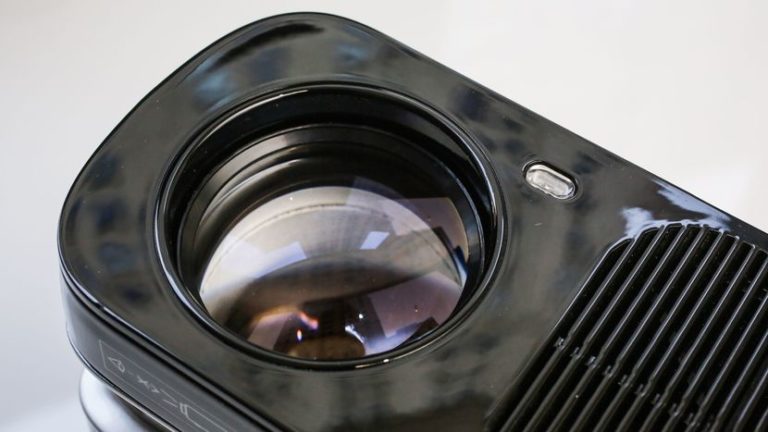 With 16:9 sources, which includes just about everything you'll watch today, the image is slightly narrower than it should be, making people appear taller and skinnier. The effect is subtle with most material, but there's also one additional issue. The projector can't properly fill a 16:9 screen, so if you fit the top and bottom edges, the sides show too much blank (unfilled) screen.
Any current television I can think of, even the cheapest, smallest LCD, will deliver an image significantly better than this projector. Any projector from the Epson's level and up will destroy it. Is it so bad that you'll regret the purchase? Maybe not, at this price, and like anything inferior you can probably get used to it.
If you just want the cheapest projector you can get, this comes pretty close. But that's the only reason to buy it.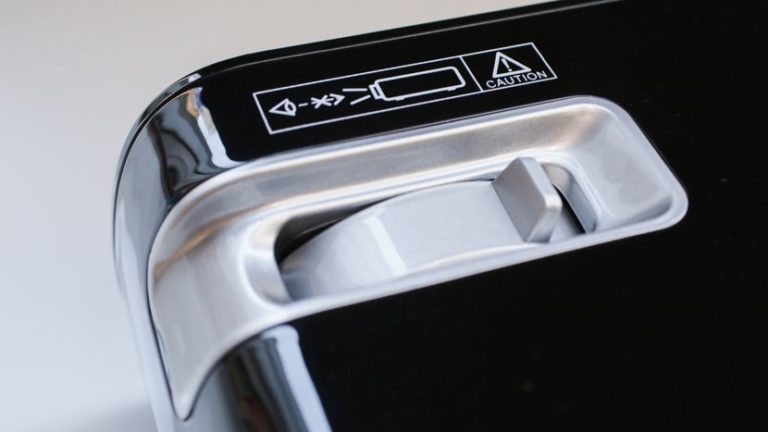 Measurements
To arrive at all of results below I measured the iRulu BL20's best default picture setting, Mild with the Warm color temperature (I did not perform any calibration). The exceptions are peak white luminance and derived lumens, which were measured in Dynamic mode (thanks to Chris Heinonen for the lumens calculator). All observations and measurements were taken on my reference Stewart StudioTek 130screen.
Note that my input lag tester was unable to read the test pattern it generated, I suspect because it was too dim. So I was unable to measure the iRulu's lag.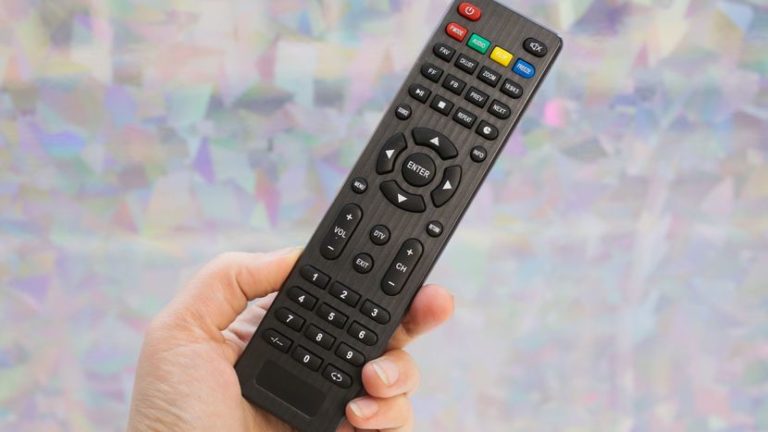 GEEK BOX
| | | |
| --- | --- | --- |
| Test | Result | Score |
| Black luminance (0%) | 0.0075 | Good |
| Peak white luminance (100%) | 3.275 | Poor |
| Derived lumens | 108 | Poor |
| Avg. gamma (10-100%) | 1.83 | Poor |
| Avg. grayscale error (10-100%) | 15.532 | Poor |
| Dark gray error (20%) | 12.881 | Poor |
| Bright gray error (70%) | 17.041 | Poor |
| Avg. color error | 12.941 | Poor |
| Red error | 19.134 | Poor |
| Green error | 2.897 | Good |
| Blue error | 15.754 | Poor |
| Cyan error | 17.497 | Poor |
| Magenta error | 10.116 | Poor |
| Yellow error | 12.247 | Poor |
| Percent gamut (Rec 709) | 64.8 | Poor |
| 1080p/24 Cadence (IAL) | Fail | Poor |
| Motion resolution (max) | 300 | Poor |
| Motion resolution (dejudder off) | N/A | N/A |
| Input lag (Game mode) | (could not measure) | N/A |
(cnet.com, https://goo.gl/iTxBZw)
Comments
comments