OUR EARLY VERDICT
The clever transforming design of the JBL Bar 5.1 soundbar could make taking the surround-sound plunge easier than ever.
FOR
Solid sound
Convenient design
AGAINST
Despite wireless speakers now being very much the norm in our homes, getting a decent wire-free surround sound system for your home cinema remains a bit of a chore. Either the price is exorbitant, or the rear channels end up requiring discrete mains powering anyway, removing most of the point of a "wireless" system.
However, JBL has hit with a lovely solution. Its JBL Bar 5.1 is not only a soundbar that comes with an accompanying subwoofer, but one that can transform to offer truly-wireless satellite speakers.
We spent some brief hands-on time with the system at the Berlin show, and came away impressed.
Snap on, snap off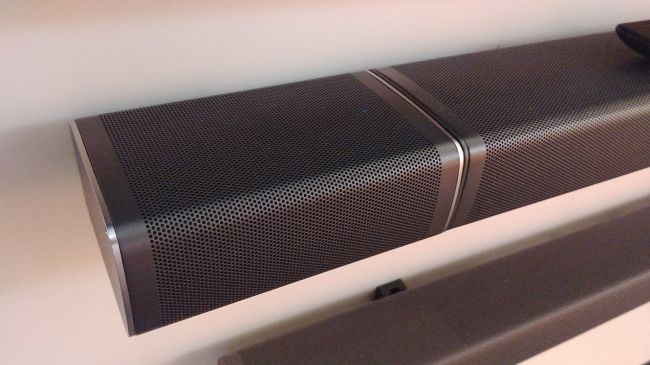 The JBL Bar 5.1's main soundbar unit houses a detachable satellite speaker on either end of the long central speaker, and it's such a clever design, you wonder why it's not more commonly seen.
With just a little tug, these detach satisfyingly, with a smart wireless connection instantly syncing them with the rest of the system, pairing them up as what would be the rear left and right channels of a traditional 5.1 set up. The center, front left and front right channels are then handled by the remaining soundbar unit, with the 10-inch subwoofer rounding off the 5.1 channel array for a total output of 510W.
It all feels very slick – the satellites grip the center bar strongly enough to wall mount without worrying about them falling off, and yet pop off without much effort. The low profile of the soundbar too means it shouldn't impede the view of all but the most low-slung of TV stands either.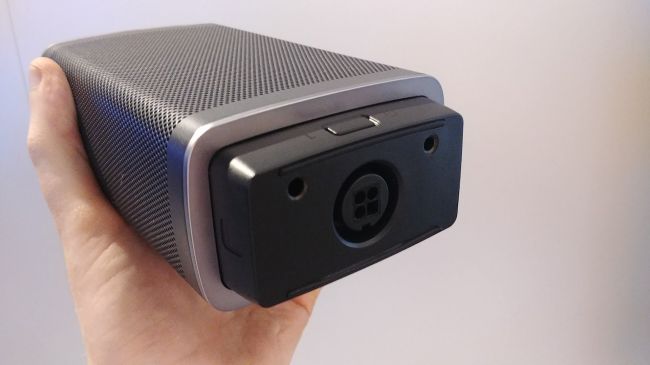 In terms of wireless playback, you'll get about a solid 10 hours from a charge, which takes around four hours to fully juice up. As the central unit also acts as the charging dock, it's a tidy all-in-one solution, and one that doesn't require a mess of cables. Handily, should you want to leave the rear speakers constantly in the 5.1 set up, there's also a standard microUSB port on each for mains power too, if required.
Sound quality
Of course, all that would be for naught if the sound quality wasn't up to scratch. Unfortunately, our time so far with the JBL Bar 5.1 has been limited to a brief few minutes on a noisy press stand. But the signs so far are good.
Even over the din of the surrounding hubbub, the soundbar and subwoofer combo had a powerful, room-filling quality – a definite improvement over the usually-weak innards of a flat screen TV. A center channel dedicated to voice audio should make dialogue come through the booming bass with clarity too.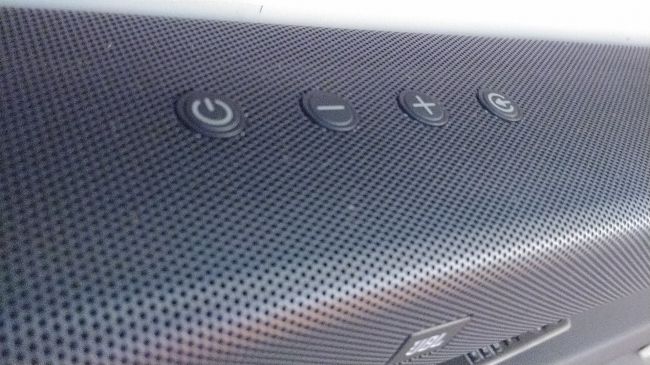 It was a little harder to discern the quality of the rear speakers in the environment – fine detail was lost in the ambient noise. But seeing the satellites quickly and intelligently jump to rear-speaker mode when detached, with a little blinking connectivity light, was satisfying and reassuring.
It's worth noting too that the soundbar also supports 4K passthrough from 3 HDMI ports, as well as HDMI out with ARC. It may not impress diehard cine-audiophiles, but there's enough here to make you question splashing out on a new dedicated AV receiver.
Early verdict
If ever there's been a home cinema problem waiting for a simple solution, it's the wireless surround sound issue. While JBL may not be the first to offer a transforming soundbar (that title goes to the Philips Fidelio HTL7180), the Bar 5.1 nonetheless offers an elegant way to bring surround sound to your home without upsetting an entire room with lengthy cabling.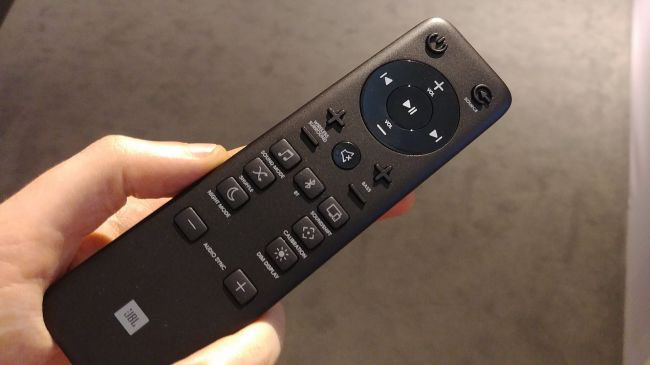 There are still a few things we need to spend more time with here though. We'll be keen to give its sound quality further testing away from the noise of a conference show floor, put its lightweight remote through its paces and to check out how well it handles Bluetooth and quick-switching 4K sources, but for now the JBL Bar 5.1 is looking very promising.
We'll have more on the JBL Bar 5.1 soon, which is set for an October launch and £649.99 (about $840 / AU$1060) price tag.
(techradar.com, https://goo.gl/r5RRHd)
Comments
comments