OUR EARLY VERDICT
B&O has traditionally focussed on the high-end with its home listening products, so its nice to see it approach the mainstream end of the spectrum with a product that's approaching Sonos levels of affordability. With support for all of the major wireless connectivity standards the compatibility of the speaker is also impressive.
FOR
Support for all major standards
Sleek design
On-device controls
AGAINST
More expensive than competition
No voice assistant built in
Buttons hidden on rear
Sometimes in the world of consumer technology it's much better to defer to the big players rather than attempt to do something yourself, and nowhere is this more true than in the world of multi-room speakers.
We've lost count of the amount of times we've struggled to use an audio company's own app to control the music. Most are terrible, and we'd far prefer to make use of existing standards such as Google's 'Cast' technology, Apple's AirPlay, and good old-fashioned Bluetooth.
Enter B&O's new Beoplay M3. It's the company's most affordable multi-room speaker yet at $299 (£279 / around AU$390), and it supports all the major third-party multi-room standards in addition to B&O's own multi-room app.
Design and functionality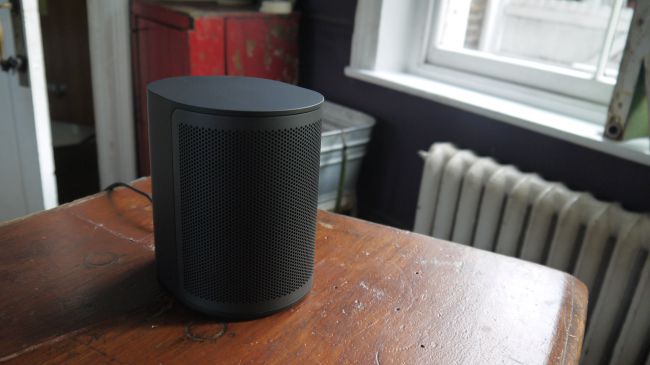 In keeping with its Scandinavian branding, the Beoplay M3 sports a very minimalist design.
In fact, the only two visible features of the speaker are a grille that wraps round its front, and a trio of buttons on its rear covering volume and playback control duties.
The speaker supports a full complement of wireless connectivity options. B&O's own app is naturally the most extensive, and allows you to pair the speaker together with others from the Beoplay and Bang and Olufsen ranges (you can also pair two M3s together in stereo).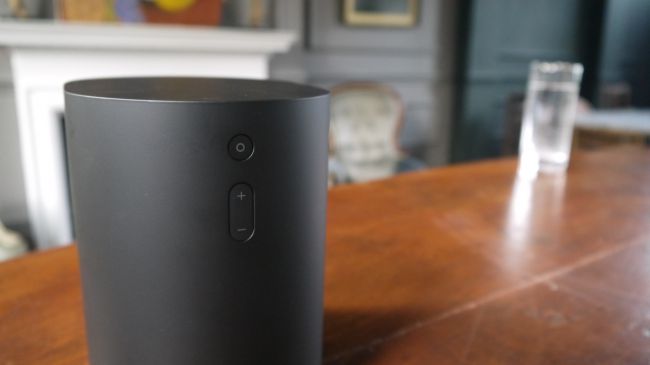 But move beyond the first-party app and the connectivity options allow you to integrate the Beoplay M3s with whichever apps you currently like to use to listen to your music.
There's support for Google's Cast technology, which covers off most of the major music streaming services at this point, and Apple's AirPlay (to be upgraded to AirPlay 2 in 2018) means connectivity with iOS devices is extensive.
If Wi-Fi streaming isn't your thing then there's also Bluetooth 4.2 included, as well as a 3.5mm jack for the real luddites out there.
Even Spotify Connect is included despite much of this standard's functionality being enabled by the service's support for Google Cast. Still, if you want to control the speaker from Spotify's desktop app then this will let you do so.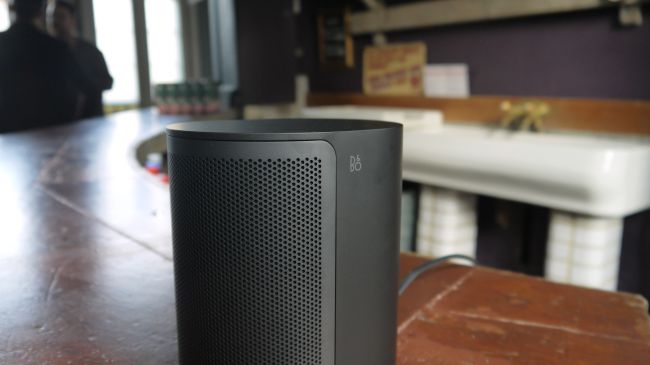 Although you'll mostly spend your time controlling the speaker with your phone, there's a trio of playback buttons on its rear for those occasions when you want to quickly change the volume or pause the music.
Performance and sound quality
With one 3.75-inch woofer and another 0.75-inch tweeter, the Beoplay M3 packs a punch.
When listened to in person its bass had a nice amount of weight to it and, at the volumes we were listening at, sound came through clear and distortion free.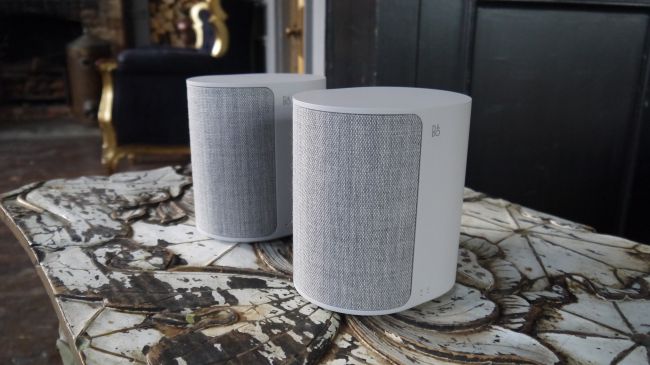 Clarity in the trebles was also decent, and filled the room nicely.
We were treated to a demonstration of the speaker working in stereo as a pair, but the real test for this speaker will be its solo performance, where it has stiff competition from the recently released Sonos One.
Early verdict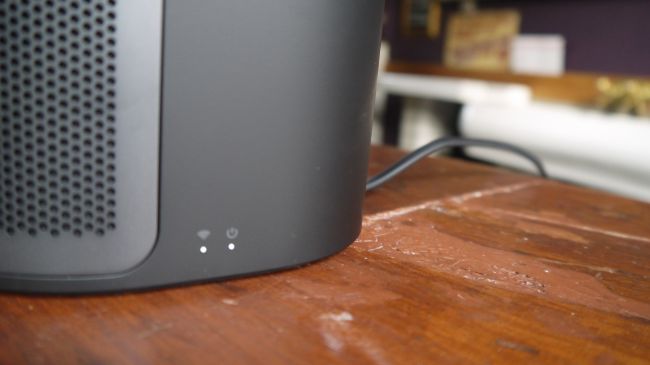 First impressions of the Beoplay M3 are positive, with wide-ranging connectivity options flanked by a minimalistic design that's easy on the eyes, and sounds impressive to boot.
But with that said, the spectre of Sonos looms large on the horizon. This mainstream price point is where the multi-room stalwart acts as the elephant in the corner, and its latest speaker comes packing the Alexa voice assistant as part of the bargain.
Stay tuned for our full review where we'll get to the bottom of whether B&O's sleek looks and support for a wider range of connectivity options can hold a candle to Sonos' more established offering.
(techradar.com, https://goo.gl/RgLnPE)
Comments
comments