Initial Impressions and Features
The 5.1 system shipped with each speaker in small, well-labeled boxes contained in a single larger box. If you want a real home theater experience and don't want to think too hard about it, you just load the single box in your cart and hit the checkout. It's a simple process that yields good sound.
The center channel is a horizontal MTM configuration with dual 80mm drivers and a single 20mm fabric dome tweeter. On the top of the speaker, a control layout nearly identical to that of the remote control makes it easy to operate your system even if the remote isn't handy. On both the remote and the speaker, the controls felt a little rattly and some were mushy when pressed, marring an otherwise refined presentation for the price point. When the unit is off, a blue LED glows brightly. When it's on, it still glows blue, but less brightly. I'd probably have sprung for a different colored LED for each power state to limit confusion.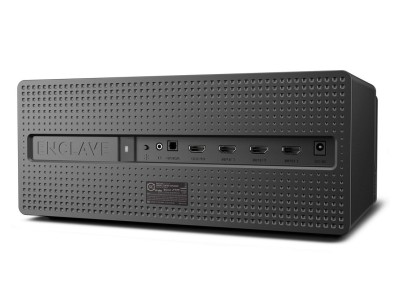 …
Read full post here:
https://www.audioholics.com/surround-sound-reviews/enclave-cinehome
Comments
comments