THE GOOD: The B&O Play by Bang and Olufsen H4 is a very comfortable, excellent-sounding Bluetooth headphone with decent battery life.
THE BAD: It doesn't come with a carry case and has a small annoying quirk with the power button as well as an expensive price for a headphone with no active noise-cancellation.
THE BOTTOM LINE: While it's not feature loaded, the Beoplay H4's sound quality and comfort level earn it the right to be in the conversation if you're considering a full-size Bluetooth headphone for around $300.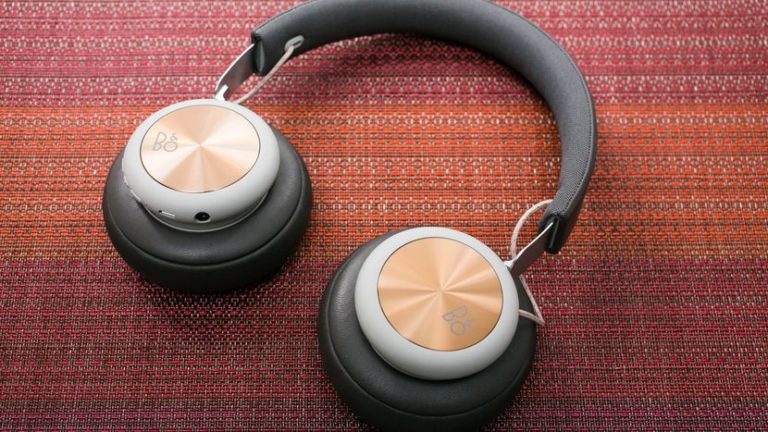 B&O Play by Bang & Olufsen has a new entry-level model in its expanding line of premium Bluetooth wireless headphones. At $300 (£249, $AU 399), I wouldn't call the Beoplay H4 a bargain, but it did surprise me with how good it sounded. I think it matches up well with the competition at this price — both in terms of design and performance.
This is an over-ear headphone that has a clean look, a sturdy metal headband (it's covered in cloth on one side and leather on the other), and soft, plush ear pads. For a full-size model, it's fairly light, weighing 8.32 ounces or 236 grams, and is quite comfortable to wear.
The ear cups swivel and fold flat, so the headphone sits comfortably around your neck when you're not wearing it on your ears. However, the headphone doesn't fold up or come with any sort of carrying case, which is a bit disappointing considering the $300 price tag.
Battery life is decent at 19 hours, and I had no trouble pairing and repairing the headphone with an iPhone 6S and Samsung Galaxy S7 Edge. I was also able to maintain a reliable wireless connection.
Unlike the step-up BeoPlay H7, which costs $100 more and features touch controls, the H4's integrated three-button "remote" is located on the right ear cup along with a microphone for making calls. The Beoplay H8, an on-ear model, and the over-ear BeoPlay H9 both add active noise cancelling and have touch controls.
There's no sidetone feature (dual mics) that allows you to hear your voice inside the headphone when you make a call, but call quality was decent and you access Siri and Google voice assistants by holding down the center multifunction button — more on that in a minute.
That said, headphones such as Bose's QuietComfort 35, Plantronics' BackBeat Pro 2 and Sennheiser PXC 550, are a step up in terms of microphone performance (translation: callers will hear you better with those headphones, especially if there's some external noise in the mix).
As I said, I was impressed by the sound. This is a dynamic headphone with a lot of energy in the bass, good detail and clarity (for a Bluetooth headphone anyway), and natural mids. I didn't notice a significant difference listening to it in wired mode with the included cord plugged in. Ultimately, the H4's right there with the top wireless headphones and it does offer good passive noise-isolation — the plush ear cups do a good job of sealing out the outside world.
The Beoplay H4 is compatible with the Beoplay App for Android, iPhone and Apple Watch. The app allows you to "personalize" your listening experience with preset sound profiles and other sound tweaks, as well as receive software updates over the air. I liked the default setting, which seemed the best balanced, so the presets didn't do much for me.
For music listening, the H4's right there with the top wireless headphones and it does offer good passive noise-isolation (the plush ear cups seal nicely). I like the look and build quality of the step-up Beoplay H7 better, which has those touch controls and a dedicated on/off switch. One of the small issues with the H4 is that the center multifunction button serves as a power button, as well as a pause/play and answer/end button. You're supposed to hold the button down for five seconds to turn off the headphone but often in the middle Siri or Google Now voice assistants would pop up because you have to hold the same button to access those voice assistants. In short, turning off the headphone was always as straightforward as it should be.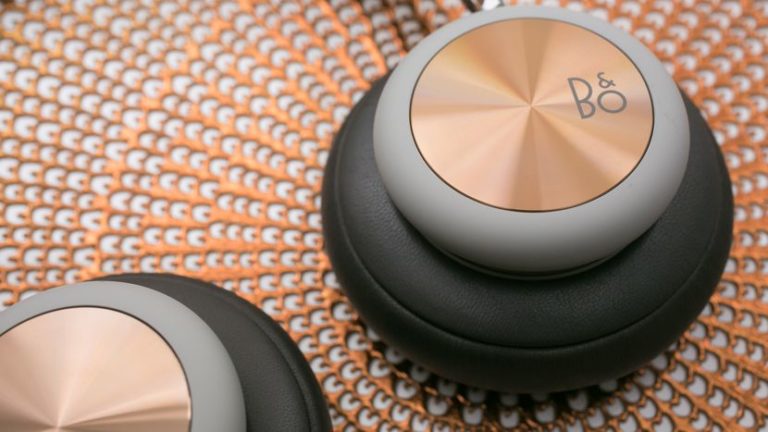 On a more positive note, I didn't think the more expensive H7 sounds better. The H7's default setting has a touch of bass and treble push (that headphone is now compatible with the BeoPlay app so you can tweak its sound) and seemed more dynamic. The H4 was a little warmer and a bit smoother sounding. Both are pretty open sounding headphones for closed-back models.
Steve Guttenberg, who writes CNET's Audiophiliac blog, had a quick listen and reacted positively to the H4. He's usually not a fan of Bluetooth headphones but agreed that the H4 sounded relatively natural for a Bluetooth headphone, had good detail, quality bass and was overall pleasant to listen to.
While I can't say the H4 is better than those aforementioned more expensive models from Bose and Sennheiser, it's at least earned the right to be in the conversation if you're considering a full-size Bluetooth headphone for around $300. It's missing some features, such as active noise cancellation (and a carrying case or pouch), but it's nicely designed, performs well and fits comfortably.
(cnet.com, https://goo.gl/YFnBq7)
Comments
comments