The Good: The Beoplay P2 is a stylish, travel friendly, splash-resistant Bluetooth speaker that delivers impressive sound for its small size. Battery life is decent (10 hours), and there's a built-in microphone for voice calling and voice activation.
The Bad: Pricey; lack of physical buttons for playback control may not appeal to some users.
The Bottom Line: If you can overlook that high price tag, the Beoplay P2 is a very nice little Bluetooth speaker that delivers top-notch sound for its size class.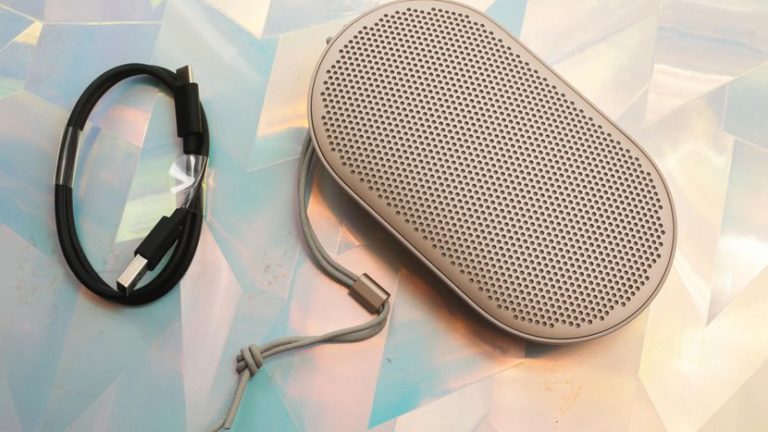 I've been meaning to review B&O Play Beoplay P2 for a while, but only recently got my hands on a review sample. (Believe it or not, the full name is "B&O Play by Bang & Olufsen Beoplay P2.") At $169 (£149, AU$249), it's currently the company's least expensive portable Bluetooth speaker. It's also the smallest and lightest and one of the best sounding mini Bluetooth speakers available.
The speaker reminds me of a swankier version of the old Deck X speaker from Motorola and Sol Republic Deck and is in the same "slim" speaker genre as the Harman Kardon Esquire 2, which doubles as a business-class speakerphone. The P2 likewise has a decent speakerphone performance.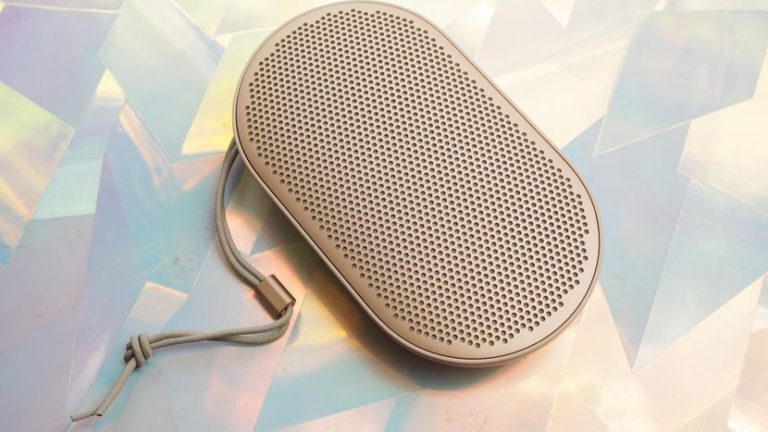 One unique design trait on the P2 is the lack of physical buttons. There's only a power on/off button on the bottom of the speaker. Controlling volume playback is done through "tap and shake interactions" that you can customize in Beoplay App. Also, like the earlier Beoplay A1, the this speaker charges via USB-C.
I liked the hamburger-size A1 and thought it sounded excellent for its tiny size. This speaker is slimmer and lighter, but B&O Play claims the bass performance in the P2 "isn't compromised" thanks to a redesigned mid-woofer. I wouldn't say that's totally true. While the P2 has impressive bass for its size — its low-end performance approaches that of Bose's newer SoundLink Micro — it just can't output as much bass as a larger Bluetooth speaker. That said, the speaker mostly managed to handle our bass-heavy test tracks without distorting, which we always appreciate.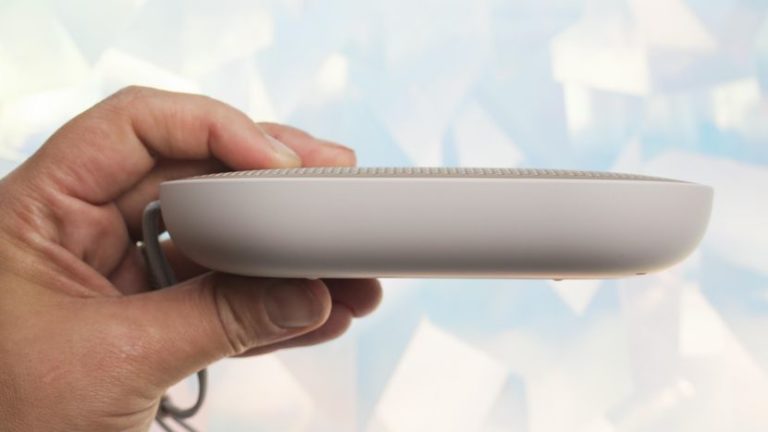 Like virtually all these small speakers, the P2 is strongest in the midrange and excels with less-complicated music where you don't have a lot of instruments playing at once — think acoustic tracks.  While it can play pretty loudly, it's going to sound best in the 50-80 percent volume range. Battery life is rated at 10 hours, which is good for a speaker this size.
I liked the P2's design a lot — and liked how it sounded for its size — but it's hard to ignore the fact that it's pricey at $170. Bose's SoundLink Micro sounds as good, is $60 less and fully water-resistant.
That this speaker costs so much more than your typical mini Bluetooth speaker isn't surprising — that's to be expected from any product with the Bang & Olufsen name attached to it. But if you can overlook that high price, this is a very nice little Bluetooth speaker that delivers top-notch sound for its size class.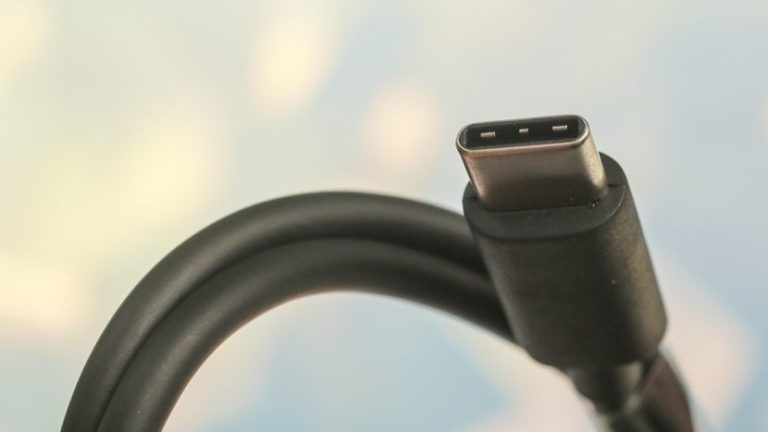 Here's a look at the P2's key specs:
Dimensions: 140 by 80 by 28 mm
Weight: 9.7 ounces or 275g
Bluetooth 4.2, ADK 4.0
Built-in lithium-polymer rechargeable 2,200mAh battery (2-hour charge time)
Up to 10 hours playtime at moderate listening level
Splashproof
Compatible with Beoplay App
2 x 15W class D for woofer and tweeter (2 x 50W peak power)
Built-in microphone for speakerphone calls
Charges via USB-C (cable included)
Color options: Black, sand stone, royal blue
Price: $169, £149, AU$249
(cnet.com, https://goo.gl/4vHvPK)
Comments
comments