Last year, Beats upgraded two of its most popular headphones – the Powerbeats and Solo – and released the Beats X. All three equipped with the same W1 chip that makes the AirPods so convenient for iPhone users. This year, it's time for the Studio to be given the same treatment.
Studio 3 Wireless is the latest flagship product from Beats, and is equipped with that same W1 processor. While it looks similar to the last model, everything inside has changed, for the better.
Beats Studio 3 Wireless preview: Design
Design the same as previous Studio Wireless
Improved soft padding on ear cups
Matte black, white, red and navy regular colourways
Grey and Rose porcelain special editions
On the surface, the new Studio 3 Wireless looks very similar, almost identical, to the previous Studio Wireless. It has the same plastic headband with hinges built-in allowing you to fold both of the earcups inward for storage.
As over ears should, the cups are designed to fully surround your ears with the improved padding covered with a soft, leather like material. Combined with the soft, flexible padding on the underside of the headband, it makes for a very comfortable pair of headphones that's easy to wear.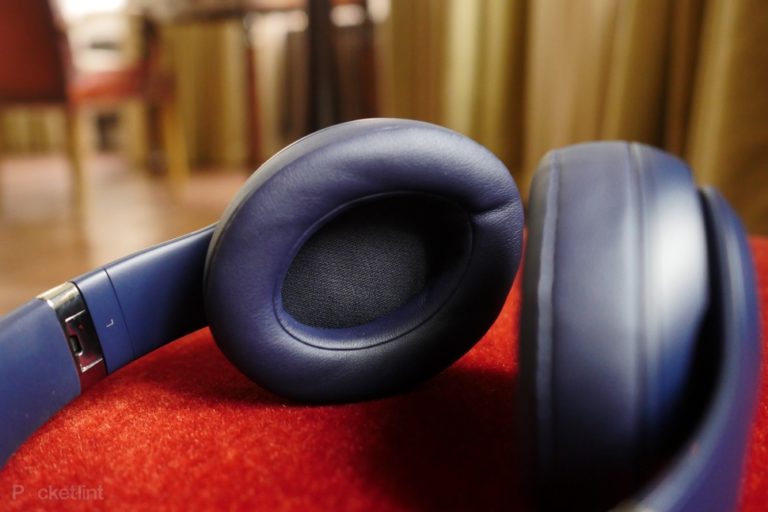 Like the last generation, there's a chrome-finished panel above each of the hinges, although there is a lack of glossy finishes in the colour options. Each of the six colors is a matte finish, with the only shine provided by those aforementioned chromed panels, and the the iconic "b" logo on the exterior of the earcups.
There's a set of physical controls that allow you to skip tracks, adjust the volume, take calls or launch Siri on your iPhone. You'll also find a button on the underside of the right earcup that you double-click to activate or deactivate the Pure ANC feature.
On first impressions, the Studio 3 Wireless are incredibly comfortable to wear. While we only got a short time with them, we can imagine them being perfectly good for long listening stints. Although we'll only be able to confirm that with further testing.
Beats Studio 3 Wireless preview: Noise cancelled, intelligently
Pure ANC constantly adjusts for your surroundings
Wind noise is cut out too
Most active noise cancelling is based on playing a quiet preset, single noise to cancel out ambient noise. In a good pair of earphones, this can work well, but it's not very flexible. You'll find that it doesn't cut out higher frequency noises, or perhaps even some incredibly low ones.
Beats has gone a different route with its Pure ANC technology. Rather than just play a preset frequency, it continuously detects the noise around you and adjusts the noise cancelling and music playback to match your environment. Whether that be on a plane, or in a busy bar or cafe. It goes through this process up to 50,000 times per second.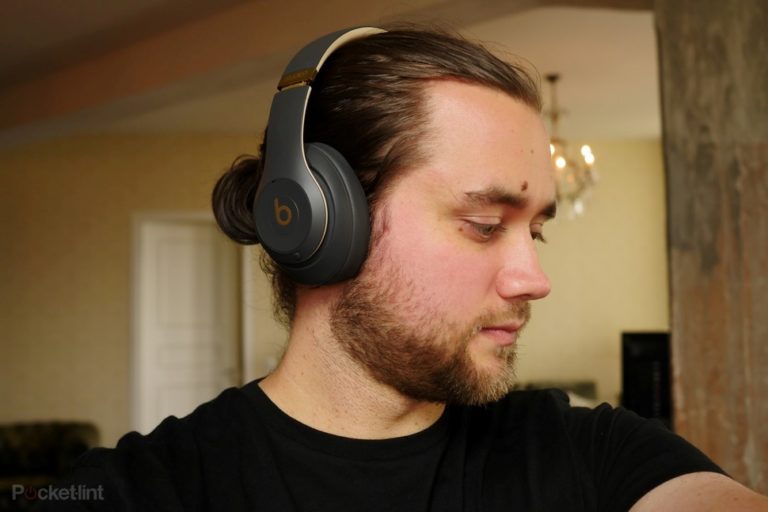 Another issue with ANC at times is wind noise. Because ANC typically uses microphones on the outside of the earcups, wind can often blow across them making a horrendous noise in your ears. Beats' new Pure ANC engine can tell when this is happening, and cut this out too. We got to try this feature, and were surprised how well it seemed to work.
After 4-5 seconds of air blowing directly at our ears from a nearby fan, the earphones understood they were encountering wind, and just cut out the rustling noise.
As for the the Pure ANC in general, it seemed to do a decent job of cutting out airplane noise and busy, bustling cafe sounds in our initial testing. They didn't completely cut out all of the noise, you could definitely still hear a little of it, but you could certainly tell that it was cutting out most of the ambient noise, mostly at the low end.
Beats Studio 3 Wireless preview: W1 Chip and battery for days
W1 chip included
Up to 40 hours playback with ANC off
Up to 22 hours playback with ANC on
We've seen the convenience of the W1 chip before. For iPhone users, specifically those with multiple Apple products, it just makes sense to have a great pair of headphones with the W1 chip.
This custom processor has multiple benefits. Firstly, it allows you to pair the headphones with your iPhone just by bringing the two devices close to each other and clicking "connect" on the pairing pop up that appears on screen.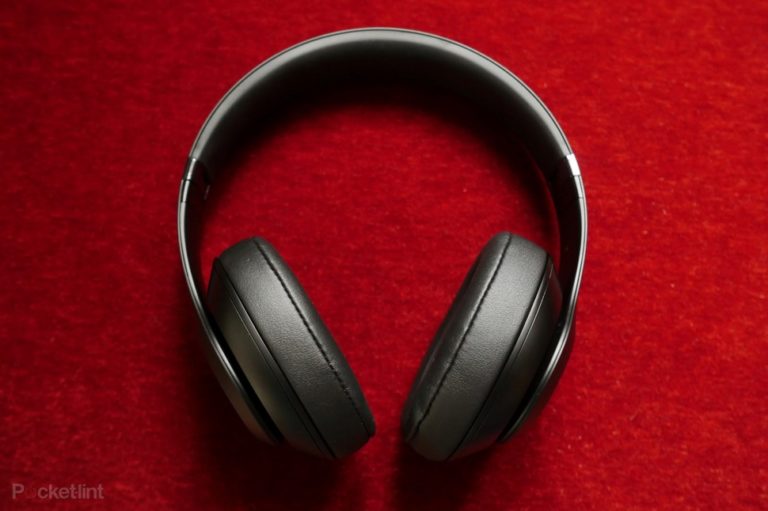 Secondly, when you're signed into the same iCloud Drive account on your iPad and/or Mac, the headphones are then automatically paired with those as well. Just whip out your MacBook, power on the Studio 3 Wireless, and you can play music immediately.
Thirdly, and most importantly, is that it makes battery performance way more efficient. The Studio 3 is a perfect example of this. With its Pure ANC switched on, the headphones can stream music wirelessly, constantly for up to 22 hours. That's 10 hours more than the previous model, despite having virtually the same battery capacity. With Pure ANC switched off, that's ramped up to 40 hours.
What's more, with the Fast Fuel charging technology onboard, you'll be able to plug your new Beats in for just 10 minutes and get up to three hours of play from it.
Beats Studio 3 Wireless preview: Sound
On initial listening, we enjoyed the sound offered by the new Studio headphones. While bass is still prominent, it doesn't seem to muddy the mid or high end frequencies. But make no mistake, there's still plenty of it.
After a quick listen of some alternative rock, modern acoustic and a few dance and pop tunes, we were generally happy with the listening experience. Sound was immersive, full and warm, but still detailed enough to pick out the subtleties.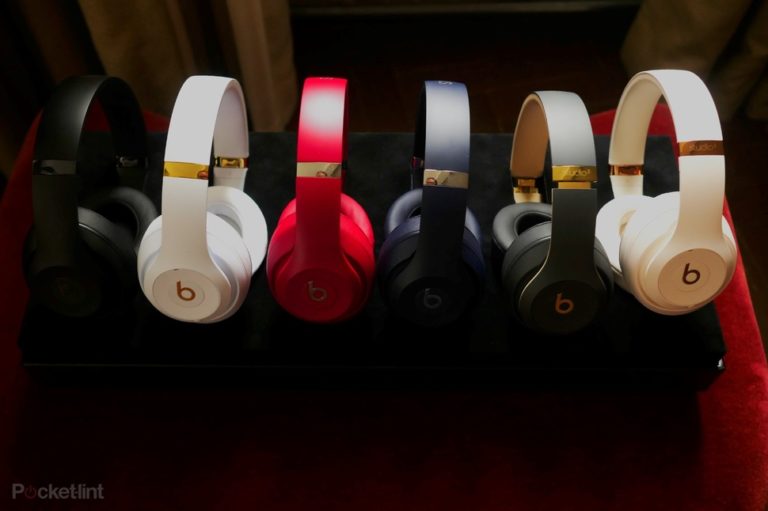 First Impressions
In our short time with the Beats Studio 3 wireless we discovered a lot we liked, and more that we want to test in more depth. The battery life is a promise that almost sounds too good to be true, but given our time with other W1-equipped Beats, we wouldn't be overly surprised if 40 hours was possible without Pure ANC.
With the W1 chip – what that offers – and the comfy padding around the earphones, the Beats Studio 3 offer the unbeatable combination of convenience and comfort. Add that to the enjoyable sound and crazy battery life and you get a headphone that could be among the best in its price range. At least, on first impressions.
We'll need more time with the Studio 3 to determine whether these initial impressions are consistent for the long haul, and will bring you a full review when we've had more time to test the ins and outs of what appears to be a fantastic pair of headphones.
Beats Studio 3 Wireless are available to buy now from Apple for £299/$448.5 in the UK. The price may seem a bit steep, but it's cheaper than the previous Studio, and cheaper than both the Sony MDR-1000X and Bose QC35, it's nearest competitors.
(pocket-lint.com, https://goo.gl/wZMV4X)
Comments
comments