The bookshelf speaker market is hugely competitive, with hundreds of companies putting out everything from tiny wireless wonders to huge monoliths that shade the line between bookshelf and tower speakers. Not every company is successful at this – but Audioengine are one of the few who have remained totally consistent, putting out models that remain relevant years after they drop. Case in point: the HDP6, a passive pair of bookshelf speakers that have become firm favorites among audiophiles. We spent a couple of months with a pair, and here's what we think.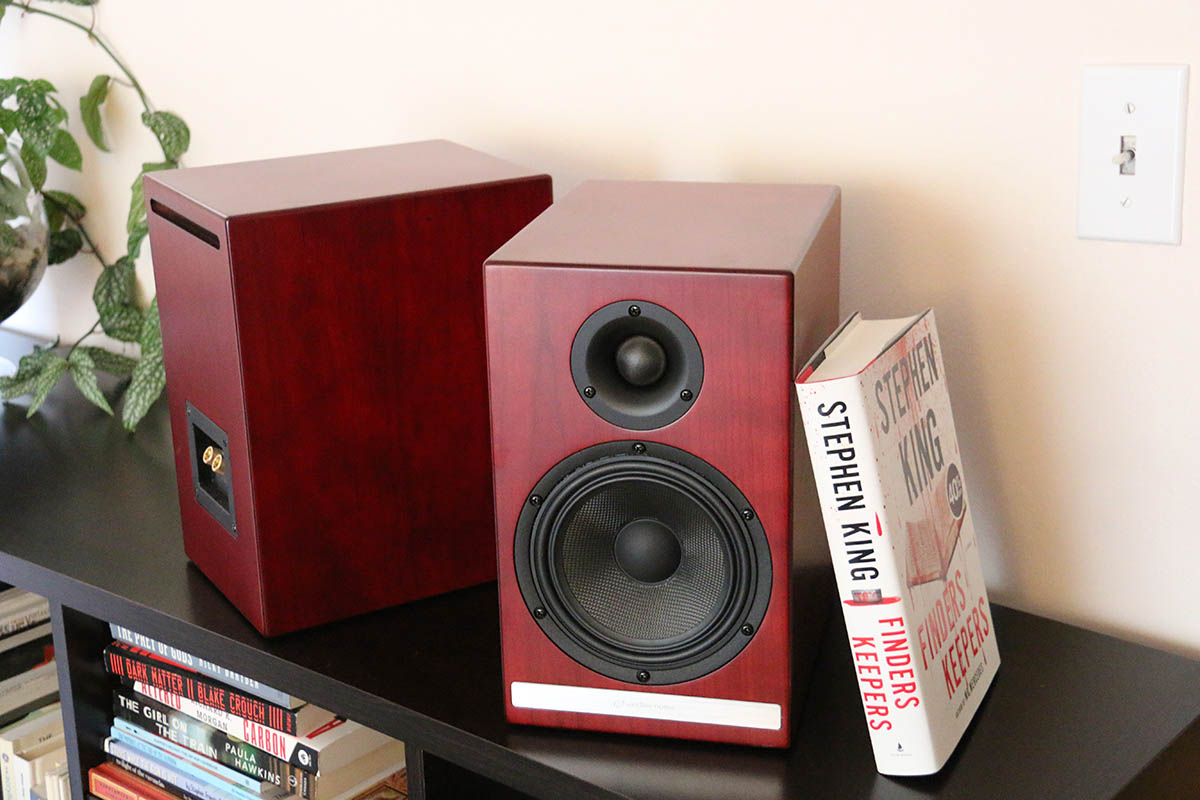 Design:
Audioengine have always put out good-looking gear – we said as much when we reviewed their HD3 wireless speakers. The HDP6 speakers are no exception: they look absolutely terrific.
You can get them in three colors – brown, black or red. Ours were the latter, and many appreciative noises were made when we pulled these out the box. Although the housing doesn't do anything revolutionary, doesn't deviate from the basic shape of most bookshelf speakers, its construction is an immediate plus point. The smooth, crimson hardwood looks stunning, with a grain and finish that felt like it should come from something much more expensive. There's a craftsmanship here, a quality which sets these apart from other speakers. The internal construction is rock-solid, braced, 20mm MDF, which helps minimise vibrations.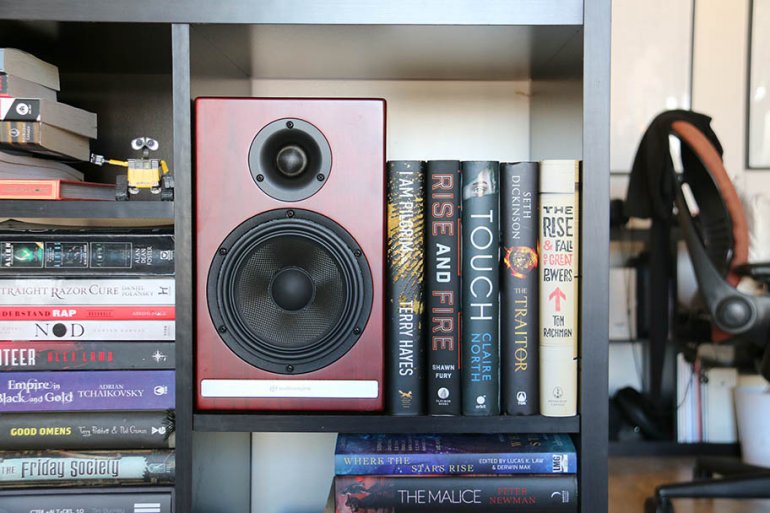 The rest of the design matches the initial impressions. On the front end, there's a thin metal band at the bottom of each speaker with Audioengine's logo, and above it, a grille held in place with magnetic snaps. Removing and reattaching the grilles on each speaker is the work of moments, and although we mostly left them off (we like the naked look), the functionality and design work hand in hand.
Each speaker has a 5.5" woofer and a 1" silk dome tweeter, handsome black circles that complement the overall design. Around the back, there's a thin port near the top end to help with bass definition, and a standard set of gold binding posts. The posts themselves are screw-type, and spin up easily, meaning wiring them is no problem at all. Nothing we didn't expect to see, and nothing that isn't done with care and quality. It's all good.
The design is virtually identical to the wireless version of these speakers, the more expensive HD6s – although of course, those come with their own controls and amp, whereas you'll need a separate amplifier to power these. The size is unremarkable, neither too big or too small – at around twelve inches high and ten deep, you shouldn't have any trouble slotting these into a bookshelf setup, or positioning them on either side of a monitor. You can also, if you so desire, mount them on the walls, although you'll need accessories from another company (like OmniMount) to do so.
If there's one criticism we could level at the design, it's that it's not going to shatter any preconceptions. It's a bookshelf speaker. It has the same basic construction and layout as so many other speakers – just compare it to models like the Dali Zensor 1 and the Wharfedale Diamond 220. But really, it's hard to put too much weight behind this. After all, what are we faulting here? That these speakers use a proven design that its creators know will work? No, we can't mark it down for that, especially when there's so much care evident in the construction and finish.
Audioengine offer a limited three year warranty, although we can't see you having any issues. This is a company known for its reliability.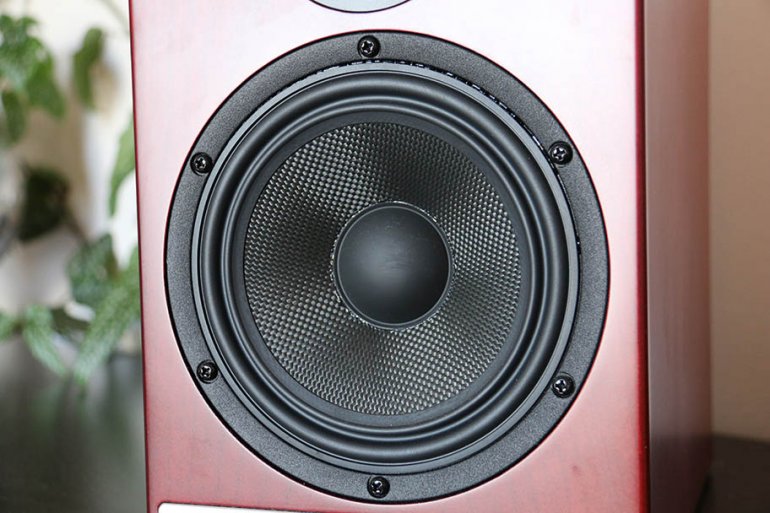 The 5.5″ woofers on the HDP6 | The Master Switch
Sound:
In terms of audio quality, the HDP6s sound solid, if unspectacular.
In the time we had them, we tested them with three amps: the PS Audio Sprout (which we stole from someone briefly), our old Yamaha YHT-1810 receiver, which functioned as a good baseline testing rig, and the Peachtree Audio nova300 (full review here). We couldn't crank it on that last one – with a continuous power of 300 watts, the nova300 could vastly overpower the HDP6s, which have a max rating of 150 watts – but we could still get good sound of them. And after a couple of months, we came to the conclusion that while there's nothing wrong with the sound of the HDP6s, they didn't blow our minds. They are a good, competent set of speakers, but they don't do quite enough to force their way out of a crowded sub-$1000 speaker market. To put it another way: the design writes cheques the sound can't quite cash.
That's not to say it's bad. Far from it. On the contrary, there were aspects of the HDP6's sound that we quite liked. For one thing, we really enjoyed the midrange, which showed off a good deal of definition and clarity. Elements like vocals felt rich and warm, and we really felt the speakers were complimenting the music in this particular area. With tracks that put emphasis on the vocals, like jazz or soul, the textures just leapt out at us.
We also really appreciated the soundstage. There may only be two drivers on each speaker, arranged in a fairly conventional way – nothing like the KEF EGG speakers (full review here), which have a tweeter-in-the-midrange-driver arrangement that gives them a huge sweet spot – but decent enough. There was plenty of spacing between the instruments, and while the speakers definitely have a particular sweet spot, we didn't feel we lost a tremendous amount when moving away from it – an advantage, given that our listening space can be a little cramped and messy!
We also enjoyed the dynamics and the realism, both of which sounded clear and professional. These are speakers that don't do a huge amount to color the sound, which is something we like quite a lot.
There's some solid technology at play here, too. The voice coils rest on an aluminum foundation, and the tweeters are cooled by ferrofluid, a liquid that becomes magnetized easily. The aforementioned bass ports help transition the low end energy outwards into the room. It's all done with care and concern, which is why it's a little disappointing that the audio quality doesn't really bump the needle beyond 'good'.
There was nothing that really jumped out at us. It was all…fine. Just fine. Workmanlike and unspectacular. Bass was clear, with no muddiness, but didn't feel like it gave any more definition or clarity than we might reasonably expect from a pair of bookshelf speakers. It did the job, without raising our eyebrows.
Ditto for the highs. If there was one element we'd really like to see improved in the HDP7 (or whatever the next version is called) it's these. They were, again, perfectly satisfactory, but we often felt there was a little bit of detail lacking – a certain loss of crispness that we missed more than we should have.
Again: these aren't huge offences. They don't torpedo the experience. It's just that they didn't blow us. Put it this way: the HD6 (the wireless version) really impressed us, enough for us to put it in the top five bookshelf speakers currently available. While it's probably unfair to compare the HDP6s to its more expensive cousin – which, after all, has a dedicated amp section – it doesn't blow our minds when compared to other speakers in the same price range. Compared to models like the Pioneer Elite SP-EBS73, it fights the good fight, but doesn't strike a decisive blow.
We definitely think the sound was improved when matched with a comparable amp. Very obviously, the nova300 offered the finest performance (and at $2,500, we'd be stunned if it didn't – it sounded terrific) but a model like the Sprout also made a real difference.
Again: the sound isn't bad. We don't mean this to be too brutal an assessment, which these speakers don't deserve. There's just a lack of sparkle which means it isn't going to crack the best-of list. Were we judging these entirely on design, they'd score huge – but the sound just isn't quite good enough to give these anything more than, as Deadpool might say, a crisp high five.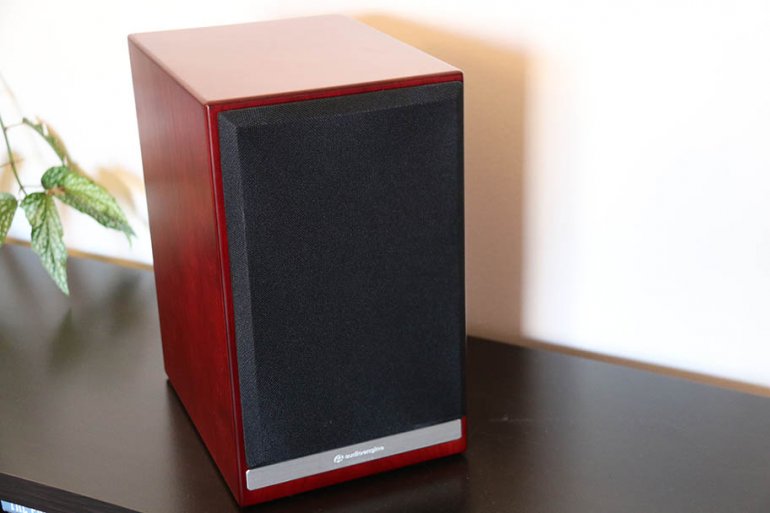 Magnetic grilles come as standard | The Master Switch
Accessories/Packaging:
Outside of the detachable grilles, the main accessory here is the felt carry case for each speaker.
It's a small thing, but we really like it. It might just be there to protect the speaker during transit, but we liked it enough to keep it around. Obviously, we aren't going to be moving the speakers from place to place on the regular, but it's nice to know that if we do, we can wrap them up in soft felt, pulling the drawstring shut.
Packaging here is nothing to get excited over: simple cardboard with foam inners protects things nicely. It gets the job done.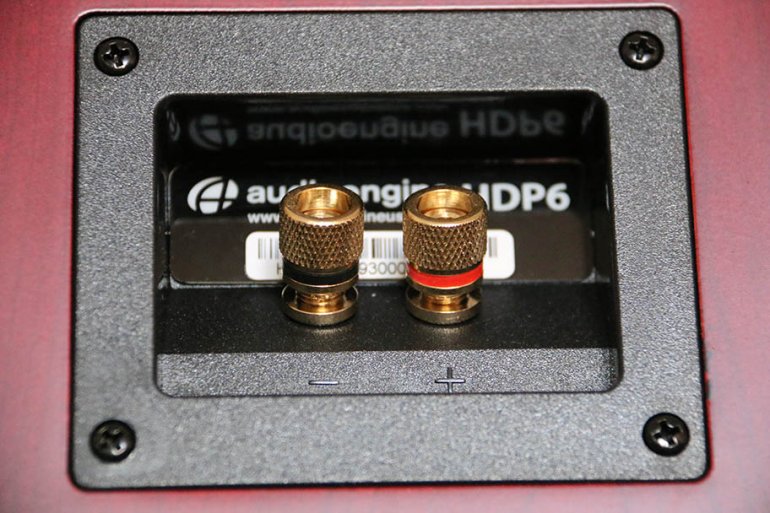 Standard binding posts – easy to use | The Master Switch
Verdict:
Perhaps we're being a little too harsh on these speakers.
When it comes down to it, the positives far outweigh the negatives. The design is good enough that we'd recommend these for just about any room, or any situation – good enough that even those who didn't know speakers would comment on them when they spotted them in our testing room. The wood finish is remarkable, even luxurious, and it's a big plus point.
And audio-wise, while the sound quality isn't spectacular, while it doesn't make us want to invent a new religion and wander around barefoot extolling the virtues of ferrofluid-cooled tweeters, there's nothing bad about it. There are areas where it excels, like the sound stage and those wonderful mids, and where it doesn't, it turns in a solid if unremarkable performance. Should its slightly underpowered bass and middling highs count as major negatives? Maybe…but we'd have to be pretty harsh to push the point, and we don't feel inclined to with these, a set of speakers that obviously wants you to enjoy using them. There's no evidence that things were half-assed or phoned in here, and that is very much a positive.
We think they're pretty fairly-priced, too. At $499 for the pair on Amazon (the satin black version, bizarrely, can be had for $498.98 – we don't know why), the price doesn't raise eyebrows. It feels fair – although we want to go on record and say that if Audioengine ever decide to drop the price by a hundred bucks or so, these will become a real bargain.
So bottom line? 8/10. A solid B+. These are perfectly good speakers that sit right in the middle of the road, doing a good if unspectacular job, and which should satisfy anybody looking for speakers that provide good day-to-day use. While it would be good to see Audioengine pushing the envelope in the same way that they do with their superlative wireless speakers, these are just fine.
Good:
Lovely design and finish.
Easy to use.
Good accessories.
Solid mids and stereo spread.
Fairly priced.
Bad:
Don't do anything mindblowing in terms of sound.
Underwhelming highs.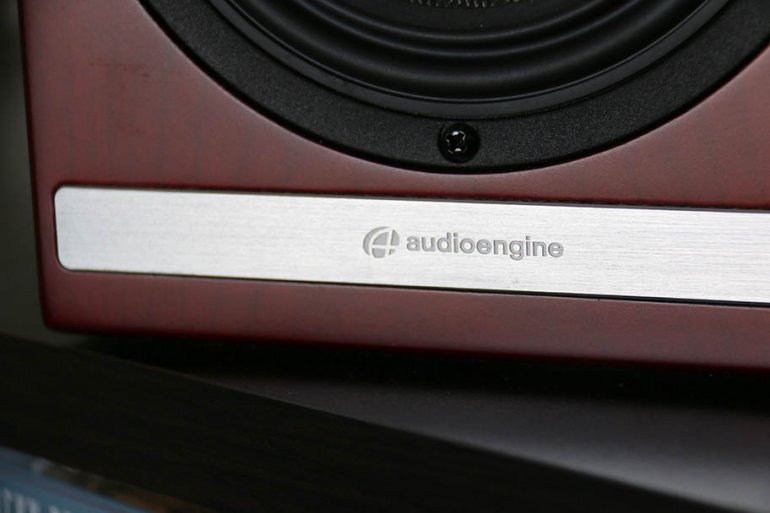 The HDP6 design is just splendid | The Master Switch
Alternatives:
Pioneer Elite SP-EBS73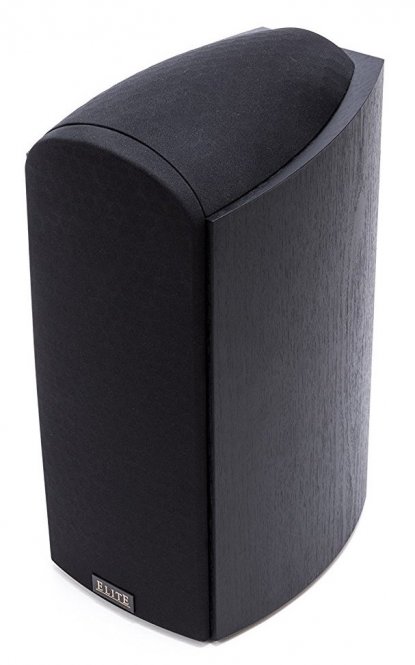 At a similar price, these are a good alternative to the HDP6s. While they don't really match up in terms of design – then again, few would – they offer very comparable sound.
The Coherent Source Transducer tech in the drivers results in pinpoint-accurate sound, and if you are so inclined, you can swap these into a Dolby Atmos-enabled 5.1 or 7.1 setup, thanks to the driver on top of the speaker (which can be covered when not in use). That makes them a little more versatile than the HDP6s.
ELAC Uni-Fi UB5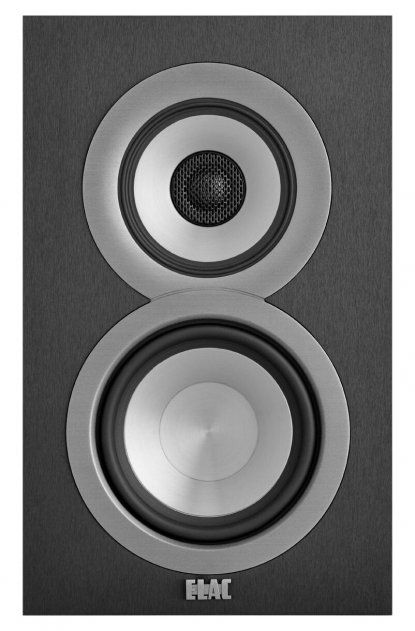 The price is virtually identical, and if there's any other company that could go toe to toe with Audioengine here, it's ELAC. This model is a firm favorite among speaker heads – a Facebook user recently lambasted us for including the B6 Debut in its place on our list of the best bookshelf speakers – and although we think it's a touch overpriced, it offers solid performance.
Great highs, warm mids and good (albeit not mindblowing bass) are on offer here, as well as an assured design. In a way, they suffer from the same problem as the HDP6s – they don't do anything special – but they are still a viable alternative
Wharfedale Diamond 220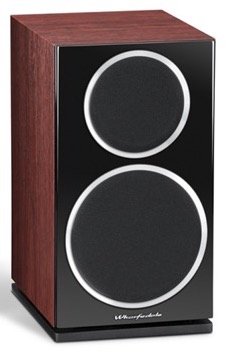 With slightly clunkier design and build, these aren't a directly comparable option – but they are an alternative, and a cheaper one at that, which offer reasonable sound and functionality.
Their cheap price (we've seen them at $349 for the pair on Amazon) makes them terrific value for money, especially considering their superb dynamic and clarity. Go for these if you don't want to hit the near-$500 a pair of HDP6s cost.
Specs Table:
| SPEAKER | PRICE | WEIGHT | IMPEDANCE | DRIVERS | SENSITIVITY | SAW* |
| --- | --- | --- | --- | --- | --- | --- |
| Audioengine HDP6 | $499 | 12.5lbs | 4Ω | 1 x 5.5″, 1 x 1″ | 88dB | 10-150W |
| Pioneer Elite SP-EBS73 | $493 | 15.7lbs | 4Ω | 1 x 5.25″, 1 x 4″, 1 x 1″ | 85dB | 230W+ |
| ELAC Uni-Fi UB5 | $500 | 16.5lbs | 4Ω | 1 x 5.25″, 1 x 4″, 1 x 1″ | 85dB | 40-140W |
| Wharfedale Diamond 220 | $349 | 11.7lbs | 4Ω | 1 x 5.15″, 1 x 1″ | 86dB | 25W-100W |
* Suggested Amplifier Power
Video Review:
(themasterswitch.com, https://goo.gl/rFJ525)
Comments
comments