Back in November 2015 Amazon released Amazon Echo, its all-in-one speaker and assistant with Amazon Alexa voice control. And it's not taken long for other tech companies to muscle in with their own competitors.
A year later, in November 2016, Google released its Google Home speaker with Google Assistant voice control (which arrived in the UK in April 2017).
Now Apple is following suit with its HomePod speaker featuring Siri voice control, which is due for release in December 2017.
In the battle between Alexa, Assistant and Siri, which of these three smart speakers is best for your needs?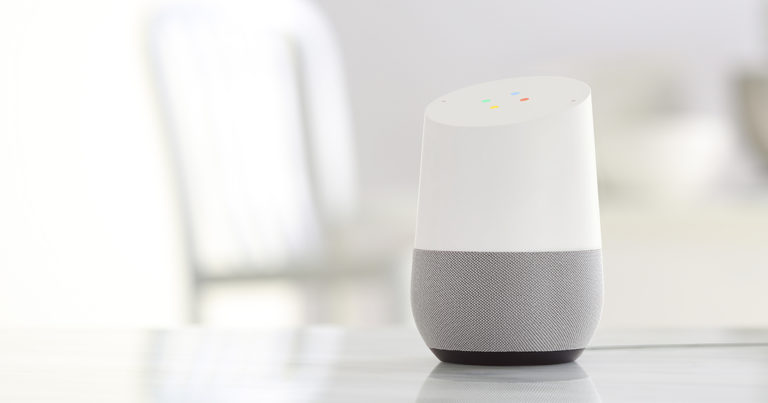 Apple HomePod vs Google Home vs Amazon Echo: Design
Apple HomePod: 172 x 142mm; 2.5kg
Google Home: 143 x 96mm; 477g
Amazon Echo: 235 x 84mm; 1.05kgs
Amazon actually offers a few different versions of Echo (Tap, Dot, Look and Show), but for this comparison we're focusing on the original, canister-shaped model. Echo is a 9.25-inch tall cylinder speaker with a seven-piece microphone array. The outside has perforation for the speaker grille, while the top has a ring of light that you can turn to adjust volume and buttons for mute and activation. The speaker only comes in black or white colours.
Google Home is a shorter device, at 5.6-inches tall. Its more customisable than Echo, too, as its base can be swapped out for one of six different colour fabric or metal shells to match your furniture. Home has a sloped top, with a touch-capacitive display and four LEDs to provide visual feedback. There is only one physical mute button at the back, which you can press to prevent Google from listening to hot words.
The newest device of them all, Apple HomePod, is the largest and heaviest by a considerable margin. This is because Apple has packed in more speaker smarts than its competitors, in the quest for the best sound – even if its 6.8-inch height is just shy of the Amazon Echo. With a bulbous shape, the fabric covered HomePod will be available in two colours: space grey or white.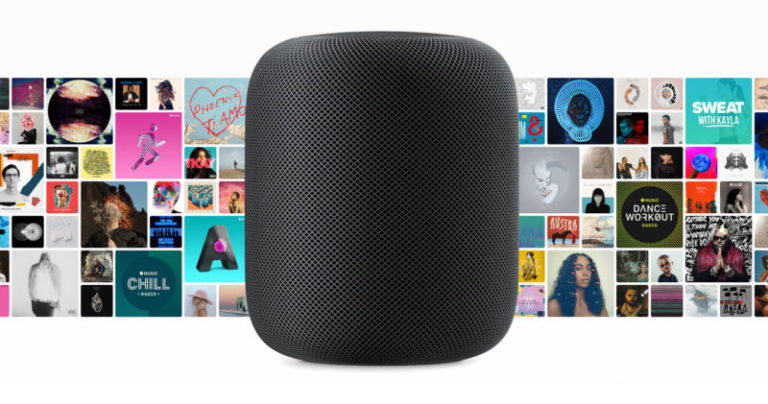 Apple HomePod vs Google Home vs Amazon Echo: Voice assistant
Apple HomePod
Apple utilises the long-standing Siri assistant in HomePod, the very same as you'll find in its iPhones, iPads and even Mac computers. That means you will be able to ask questions and receive replies, instruct smart home devices, or control music.
It will be possible to say things like "Hey Siri, I like this song," and that information will be logged accordingly, with the assistant learning your personal preferences from hundreds of genres and moods, across tens of thousands of playlists from Apple Music. Siri will also be able to handle advanced searches within the music library, so you could ask questions like "Hey Siri, who's the drummer in this?" and get an answer.
Google Assistant
Google Home will let you ask Google anything, thanks to its Google Assistant AI. You will have access to Google's 17 years of search experience, which allows you to ask specific questions such as "How much fat is in an avocado?" or "What is Wayne Rooney's shirt number?" Those types of questions would stump Amazon Echo, but not Google. You can even ask for the weather or check Wikipedia.
Because Google Home has Google Assistant, you can be conversational and ask follow-up questions like "Where did he go to school?" and Home will be able to connect the "he" pronoun to your previous question about Rooney (or whoever) in order to serve up an accurate answer. You can also ask complex stuff like "What was the US population when NASA was established?"
Google Home will give you immediate answers each time. It can also read the relevant part of webpages back to you. Google Assistant on Google Home is the same as Assistant on Android phones. There will also be the addition of multiple users, for the whole family, in the near future.
Amazon Alexa
Similar to Google Assistant, Amazon Echo has Alexa, a different assistant. It (or "she" as many will say) is capable of understanding simple commands, or even a series of commands, but they're less conversational in that you'll have to engage the full question each time (there's no follow-on pronoun understanding at present).
Alexa will play music, provide information, deliver news and sports scores, tell you weather, control smart home devices, and pull information from the Bing search engine by default. It will even allow Amazon Prime members to order products they've ordered before.
Alexa updates through the cloud automatically and learns all the time. The more you use Echo, the more Alexa will adapt to your speech patterns, vocabulary, and personal preferences.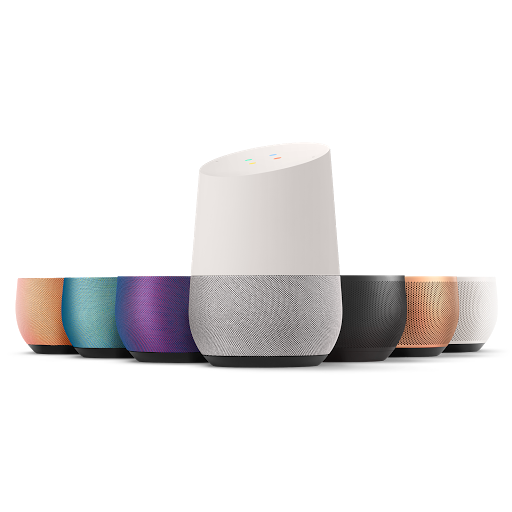 Apple HomePod vs Google Home vs Amazon Echo: Smart home
Thanks to Alexa, Amazon Echo can respond to your voice commands and control any Alexa-enabled products, such as lights, switches, thermostats, and more. Simply ask Alexa to switch on a lamp, turn on the fan, dim the lights, or increase the temperature. Some products work directly with Alexa and other smart home ecosystems require a compatible hub or "middle man" app.
Featured brands that work with Echo include Samsung SmartThings, Philips Hue, Wemo, Insteon, Wink, and Honeywell. You can find a full list of compatible devices on Amazon's site. Because Echo has been around for longer than Google Home and Apple HomePod, it has a notable head start and already has tonnes of partnerships – from in-car to at-home and beyond.
Google Home can be a control centre for your entire home, because it has access to Google Assistant. Not only will this let you do the basics like set alarms and timers and manage to-do lists and shopping lists, but it will also connect to your smart home devices and it includes support for popular network systems. That means you will be able to control smart lights, switches, doors, and more.
Google Home works with Nest, SmartThings, Philips Hue, and IFTTT. It also acts as a Chromecast receiver. So, with just your voice, it's possible to ask Google Assistant to adjust your Nest Thermostat or turn off your Philips Hue lights or fling content via Chromecast to your TV. Google plans to work with more partners so you can control more things in the home.
Apple may seem late to the smart home party, but its HomeKit setup has been bubbling away in the background for some time now. Whereas Amazon Echo needs Alexa-compatible products or apps, Apple HomePod will need HomeKit-compatible products or apps to operate.
HomePod, in a sense, is the missing link that will give HomeKit greater purpose. It will act as the hub to control HomeKit-enabled devices, such as turning on Philips Hue lights, without the need for an iPad or Apple TV to act as the hub (as is necessary until HomePod's launch). You can find a full list of compatible devices on Apple's site.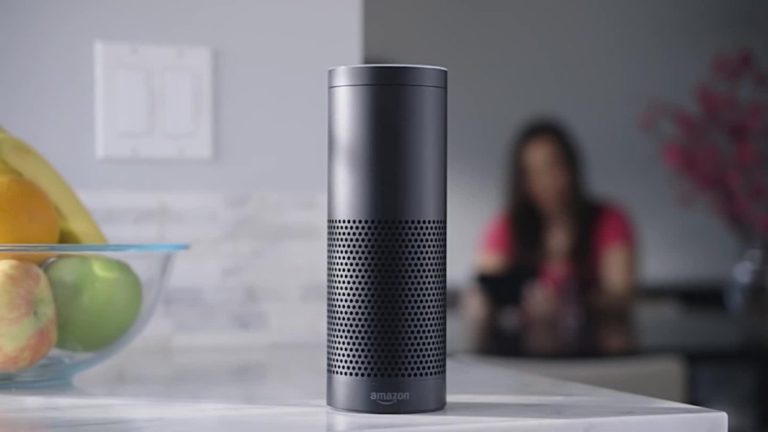 Apple HomePod vs Google Home vs Amazon Echo: Audio
Amazon Echo is a Bluetooth speaker, so it can play music and be controlled from any device that supports Bluetooth audio streaming. By default it will talk to Amazon Music for subscribed members to source music, but other sources, such as Spotify, are controllable.
Echo is a 1.0 channel speaker, meaning that it is a single speaker with one tweeter and one woofer. In our review of the device, we thought Amazon could have done better in the sound department. It is possible, however, to link Echo to a more powerful music system for improved quality – which is how many will use it.
Google Home is a Wi-Fi speaker that can stream music directly from the cloud. We've streamed tunes from built-in sources like Google Play Music, YouTube Music, Spotify, and Pandora. We've even used it to wirelessly cast audio from our phone and laptop. Unfortunately, Google Home doesn't have Bluetooth connectivity like Echo, so you'll need to use apps and services with it that support Google Cast – but that's basically everything.
Home features dual side-facing passive radiators in its compact form so sounds plenty loud with fair sound quality for its asking price. Buy more than one and it even offer multi-room playback. Home isn't dramatically better sounding than Echo, but we think it marginally pips it in the sound quality department.
Last up is Apple, which will offer AirPlay 2 connectivity from your devices, or stream from cloud music services such as Apple Music (Spotify and others are also available, just as they are on iPhone and iPad). There is no Bluetooth, but that will be of no issue with AirPlay 2.
Sound-wise, Apple clearly has the upper hand. HomePod is a far larger speaker with a lot more going on inside, including seven tweeters for 360-degree sound output, and a 4-inch woofer to handle bass. From what we've heard at the Apple preview event, it's the best sounding of the trio by far, putting it closer to Sonos Play:3 audio levels.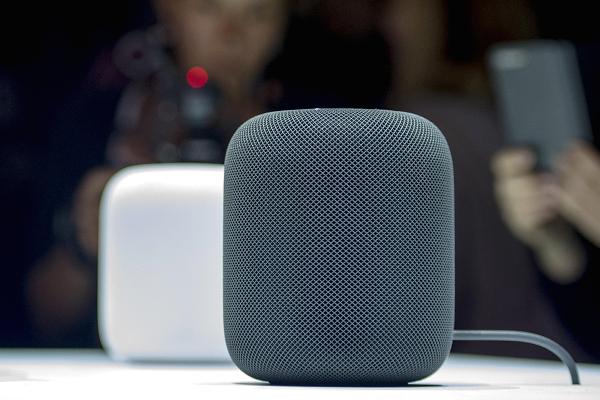 Apple HomePod vs Google Home vs Amazon Echo: Price
Google Home is available now, priced £129 or $129.
Amazon Echo is available now, priced £149 or $179. There's always the Echo Dot – which is designed to be synched to a larger music system of your choice – priced at $50 or £50 instead.
Apple HomePod will be available in December, priced at $349. UK price is to be confirmed (we're presuming £349).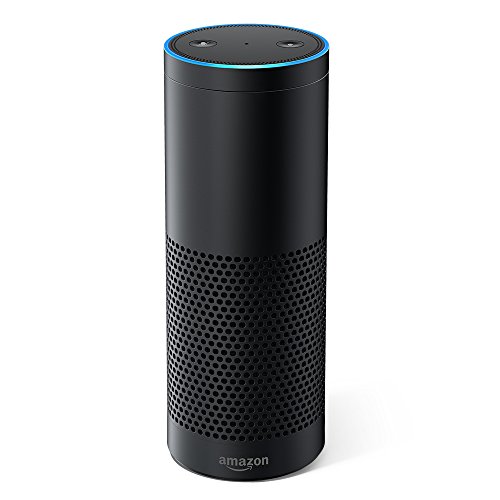 Apple HomePod vs Google Home vs Amazon Echo: Conclusion
The winner? It's a tricky one to call.
If audio is your main goal then HomePod is by far the winner. It's also by far the most expensive (you could buy almost three Google Home devices instead).
Visually speaking, Echo is the least attractive of the three. However, Alexa casts the widest net in terms of compatibility, with more abilities, devices and apps than its two competitors straight out of the box.
Time will be a big player, however, as Google Home already has some great partnerships, plus a more conversational approach to queries from Assistant that, potentially, could see it the winner in terms of being a helpful assistant. Right now, however, that crown goes to Alexa – and we'll have to wait and see how well Siri functions with HomePod come the end of 2017.
(pocket-lint.com, https://goo.gl/fKHBMl)
Comments
comments