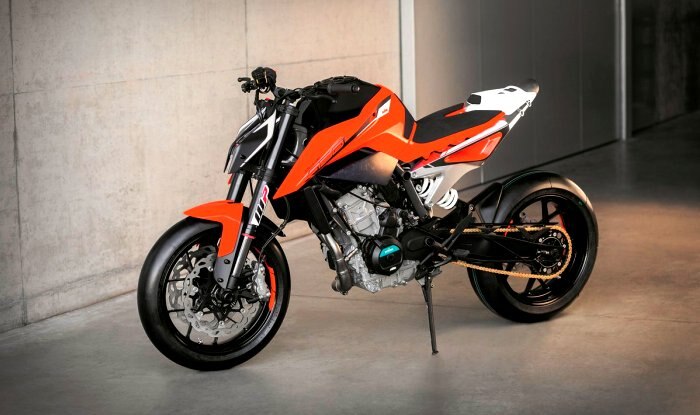 Our love for KTM's beastly Super Duke R is no secret to MO fans, but in some ways – glorious and wonderful ways – it is an exercise in excess. So perhaps something with about 800cc might be more widely suitable to riders of all types?
Shown this week at the big EICMA show in Milan was this shapely roadster prototype, which will surely turn into a production streetfightersometime in 2017. It's powered by an all-new parallel-Twin that appears quite compact for an engine displacing somewhere around 800cc, and it's a motor that surely will also be used in an upcoming Adventure model down the line, so it's an important powerplant for KTM.
For now you can drool along with us at the lean and aggressive styling in the video below and wonder how long it might be able to carry a horn mono (wheelie). Well, at least that's what I'm doing.
(motorcycle.com, https://goo.gl/9jYPyJ)
Comments
comments